How to Tune a Guitar in Noisy Environments
by Frederik Nielsen, Jul 30, 2019 . 3 min read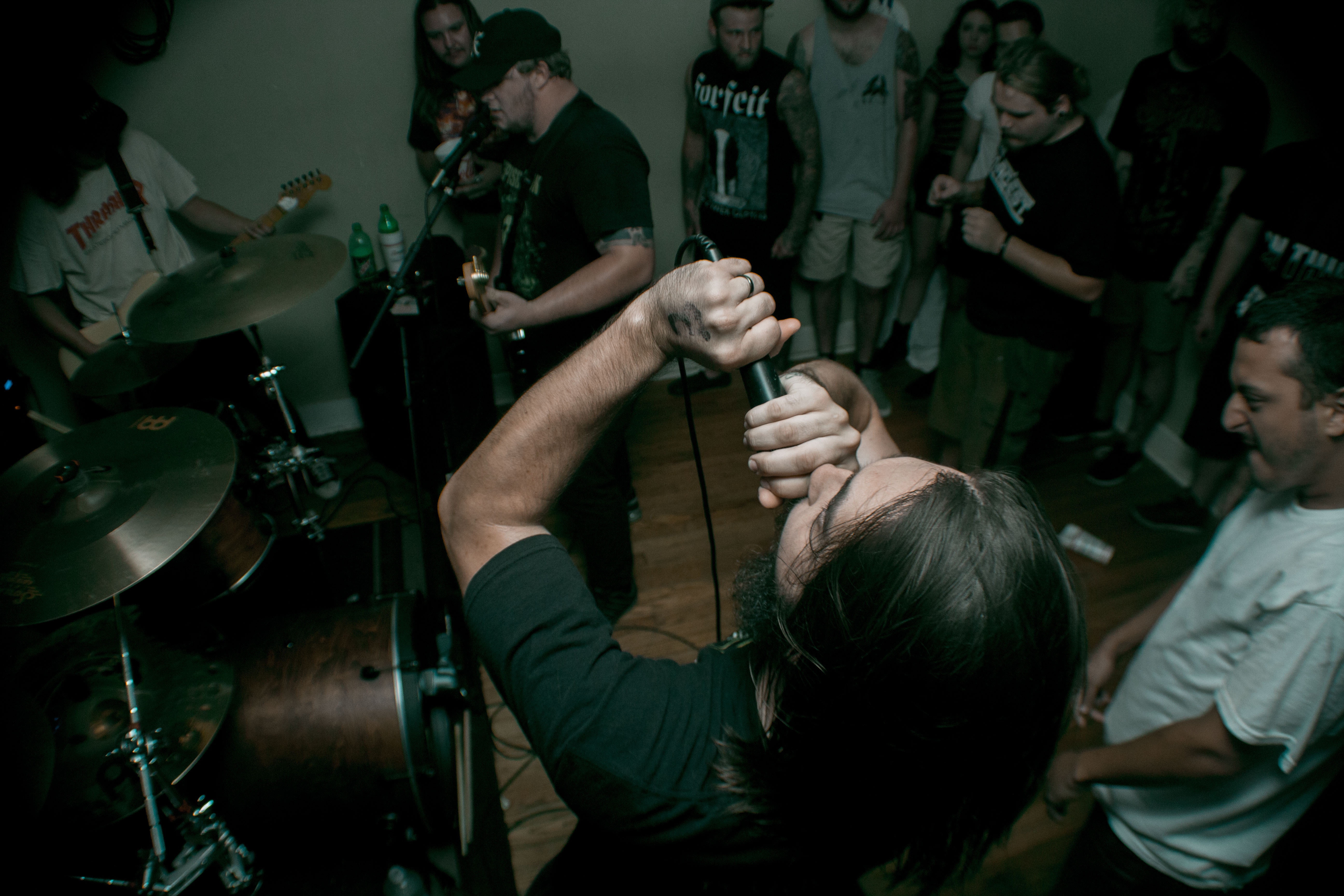 It's easy to tune a guitar when you're at home in a comfortable and quiet setting. But what if you're in a rehearsal room, backstage, or on stage with the rest of the band blaring in the background?
Not only will a noisy environment make it impossible for you to tune by ear. A roaring PA or a drum kit in action will cause vibrations that render even digital tuners useless.
How to tune a guitar in noisy environments
Fortunately, there's a solution. Actually, we've got four solutions for you.
Read on to find out how you can tune a guitar in noisy environments using…
1. Undersaddle pickup

2. Compressor or overdrive pedal

3. Humbucker pickup

4. Roadie 2
Never again will you have to scream at your drummer to calm it down for just a second.
1. Undersaddle pickup
An undersaddle pickup is the most common solution to this problem. Some even have microphone blending capabilities, which makes the job a whole lot easier for your tuner.
However, tuning this way in large and loud venues will require you to turn the microphone down to a minimum and cover the soundhole of an acoustic guitar.
2. Compressor or overdrive pedal
Sometimes the pickup will hear the vibration from the guitar body caused by the PA and other noise, which means that the tuner still can't pick up the sound of the strings being played.
That's why many guitarists resort to slapping a compressor or an overdrive pedal on to boost the signal to the tuner by turning the gain down and the output all the way up.
3. Humbucker pickup
If your hands are as good at DIY as they are at playing the guitar, then you can also use a modified humbucker pickup to get your guitar in tune when you're in a noisy environment.
You can solder the leads on the humbucker onto a guitar cable that has a 1/4″ male end and then plug it into the tuner. It won't pick up any ambient noise, just the sound from the plucked string.
4. Roadie 2
The Roadie 2 is perhaps the easiest option because it doesn't require you to use a pickup or pedal to ensure that the tuner picks up the signal — it just does.
But don't take my word for it. We've put the gadget to the test and even created a short video where you can see exactly how it works in a noisy environment.
Check it out here below:
Ready to rock out?
Now you have four different ways to tune a guitar in noisy environments, and the rest of your band can carry on jamming while you get your strings in order.
Do you know of any other ways to get in tune with lots of background noise interfering with your tuner? Then drop us a comment below and share your wisdom!
Subscribe to Gain Access to our Alternate Tuning Library & Accompanying E-Book Guide
Discover the origin of the most popular tunings, some less-known facts, AND most importantly, learn how to play songs in your desired tunings.