5 Facts About Hank Williams
by Rodrigo Sanchez, Feb 12, 2021 . 3 min read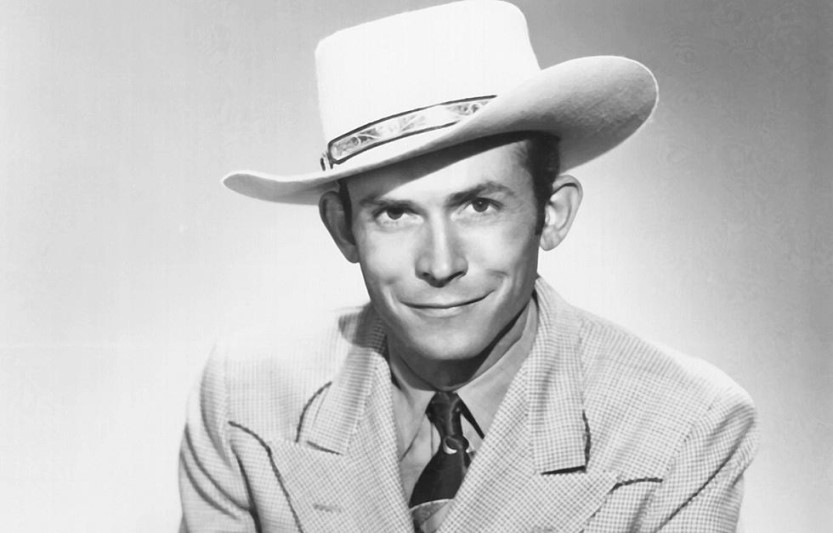 Hank Williams was an American singer-songwriter that became a legend especially in the Country genre. These 5 facts about Hank Williams further illustrate the scope of his legend.
Williams is one of the most influential singer-songwriters of the XX century, affecting scores of artists that became stars on their own right. Hank Williams influenced Iconic performers such as Elvis Presley, Johnny Cash, Chuck Berry, and The Rolling Stones. He released 35 singles that reached the top 10 of the Billboard Country & Western Best Sellers chart. A third of those taking the number one spot. Unfortunately, he also dealt with alcoholism and prescription drug abuse that ultimately led to his premature death. Here are 5 facts about Hank Williams. 
His most important awards are posthumously 
This might be the toughest of these 5 facts about Hank Williams. He was inducted into the Country Hall of Fame in 1961; and in the Alabama Music Hall of Fame in 1985. He also got a star at the Hollywood Walk of Fame and a Grammy Lifetime Achievement Award. But that was not his only Grammy. He also won for Best Country Vocal Collaboration in 1989. However, Williams never lived to bask in the glory of all this recognition. All of these prizes were awarded well after his death in 1953.
He won the Pulitzer Prize
The Pulitzer is a prestigious award bestowed upon those artists that reach high levels of craftsmanship in diverse artistic fields. Hank Williams is one of the few songwriters to ever win this award. Unfortunately, much like his other awards, this also came posthumously in 2010, almost 60 years after his death. 
Legend has it that Hank Williams met African-American blues musician Rufus Payne when he was only eight years old. Payne exposed Williams to blues and other African American influences that were critical to Williams' sound. Hank Williams was able to successfully mix hillbilly, folk, and blues into a unique style of his own.
He is known as the father of Country and Western Music
Hank Williams's songs and recordings represent the very beginning of country music. He did not intend to create a genre, but his blend of folk and blues appealed to a specific demographic. Songs like "Your Cheatin' Heart", "Hey Good Lookin'", "Jambalaya" and "Cold, Cold Heart" feature the blueprint of country music's topics and feel. These, along with a good part of Williams' catalog have become some of the most memorable songs in country music.  
He did not know how to read music
Hank Williams was more of an empirical learner who did not know how to read music, He based his compositions on storytelling and personal experience, in true country music fashion. Needless to say, he did not attend a music school or have formal music lessons. Instead, Williams sang and played his guitar on sidewalks and his mentor was Rufus Payne. 
Hank Williams was a tormented artist with an uncanny gift for songwriting and storytelling. These 5 facts about Hank Williams help illustrate this. He had a rough childhood with a dad that had gone to World War One and spent most of his time back in the States hospitalized. Williams himself was born with a severe spine defect that deeply affected him and led him to alcoholism and prescription drugs. However, despite his struggles, Hank Williams created timeless music that touched the lives of many and influenced scores of other artists.  
Get our free Alternate Tunings Guide!