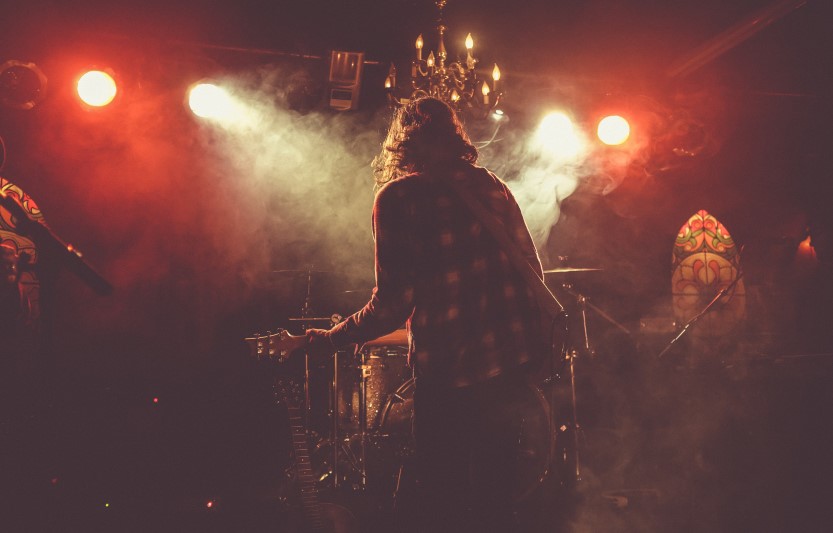 The 5 moments that marked rock history are all centered around the electric guitar. No instrument embodies the spirit of rock better than the electric guitar.
From amazing distorted riffs, all the way to sweet open chords, this instrument revolutionized music and became the central column of rock. However, it took a while until it became what it is today, but now it's hard to imagine it any different. Without further ado, here are the 5 moments that market rock history. 
Fender brings the Stratocaster to life
Fender introduced The Stratocaster in 1954. This followed Gibson's introduction of the first electric guitar in 1936 (ES-150). However, the Stratocaster was the first production electric guitar to achieve worldwide popularity. The Strat remains the best-selling solid-body guitar model to this day and has become an essential instrument in the arsenal of any professional guitar player, especially for session guitarists. It is arguably the most used electric guitar in rock's history.
The Beatles play the Ed Sullivan Show
There is a before and after in rock music, and it was established by the Beatles in 1964 when they played the famous Ed Sullivan Show. After this legendary performance, millions of kids and teenagers wanted to buy a guitar and start a band. The Beatles revolution started in the U.S. and then spread to the rest of the world. Rock had reached its highest popularity point, and it happened in large part thanks to Beatlemania. 
Woodstock Music & Art Fair
This legendary festival has inspired countless documentaries and books and remains one of the most iconic to date. Legends like Carlos Santana and Richie Havens shined on Woodstock's stage and history was created. However, no one had the impact that Jimi Hendrix did. Hendrix based his performance around a protest of the war in Vietnam and played an incredibly twisted version of the U.S National Anthem. This moment marked the festival and became a symbol for the 1960s, as well as rock music's status as a vehicle for protest.
Black Sabbath is released
It is not an overstatement to say that Black Sabbath single-handedly birthed heavy metal with the release of  Black Sabbath. Guitar legend Tony Iommi showed the world a new way of playing, based on heavily distortion riffs that had an amount of darkness never heard before in rock. 
Metal legends such as Zakk Wylde, Kirk Hammet, Kerri King, and Dave Mustaine were deeply influenced by the work of Tony Iommi in Black Sabbath and went on to create legendary recordings that shaped Metal even further.
Van Halen appears on the scene
Not since Jimi Hendrix had the world experienced such a shock as when Van Halen became known. With his superior technical ability, Eddie Van Halen set a new paradigm for rock guitar. He made it cool to practice and be extremely good at the instrument. Naturally, many aspiring guitar players decided they could never become that good, and their dreams were crushed.  
The 5 moments that marked rock history are just a few among many others that exist. However, rock would not be remotely close to what it is today if these events had not taken place. I mean… Can you imagine rock without the Stratocaster or The Beatles? Or without Black Sabbath or Van Halen? Neither can we! Feel free to comment below on any other moments that marked rock history.