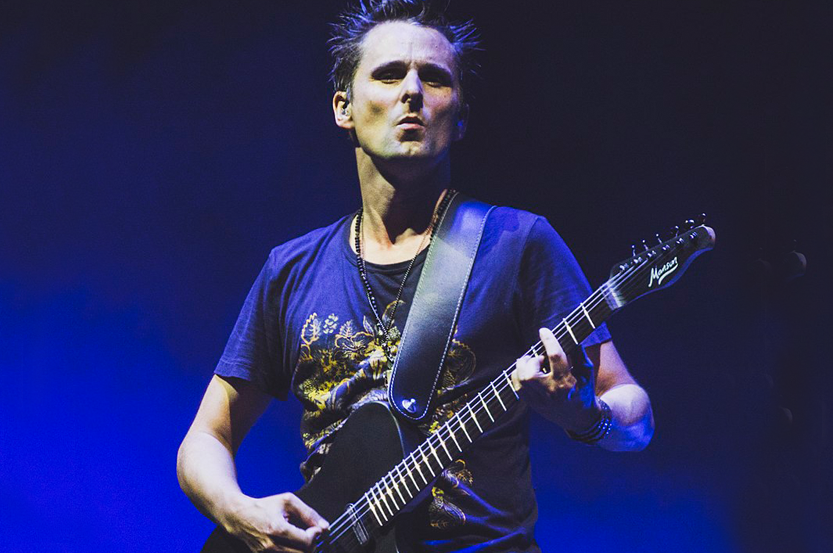 Ah, good ol' distortion lines! As someone once said: "There's no such thing as too much distortion", and I couldn't agree more. Before everything got perfectly polished in the post-2010's music era, there were times when musicians didn't have much to work with except their talent, creativity and you guessed it… guitars. So what did they come up with? Lots of sound fuzz for sure (pun intended). Here's a look at 7 songs I love listening to that have some pretty wicked distortion lines, check them out:
1. Ground for Divorce – Elbow
 A song that starts out with working on a cocktail drink that reminds you of your ex? Yes, please! The fuzz guitar tune is so rhythmic and groovy it's almost impossible not to instantly love it. It might be leaning a bit on the pop music side if you're into a heavier sound, but if you're a guitar player who likes playing tunes that everyone will effortlessly love, you should definitely check out this song.
2. The Kills – Future Starts Slow
Almost all of The Kills' body of work ranges on playing with distortions and fuzz lines that are then turned into songs which are fun, funny, and not exactly for the faint of heart. The Kills  end up developing a sound that's as distinctive as it is addictive to the true guitar-lover in you. This song has Alison Mooshart and Jamie Hince pulling their best art-rock sound, and it's certainly not the only one you'll find and love in their discography. Don't take my word for it, check out "Superstition" and "Satellite"!
3- Smashing Pumpkins – Cherub Rock
Siamese Dream anyone? This album should definitely be on top of the list of 90's rock-experiments guitar mania. Cherub rock, the opener of said album, was performed in standard tuning with an E octave played at the 7th fret, a technique that was used on other songs as well, such as "Drown" and "Tristessa". The hovering effect during the solo was created by recording the guitar solo to two different tapes which were then run simultaneously as Billy played a third time. What would they have done if there were smartphones in the 90's I wonder..??
4. Captain Beefheart – Diddy Wah Diddy
Probably one of the most underrated musicians in the 60's for how much of a good songwriter he was; Don Van Vliet is commonly known as Captain Beefheart. He made his best fuzz guitar music to little acclaim and recognition before working with Frank Zappa. He later developed a more commercial sound to his music. Diddy Wah Diddy was produced by David Gates (known for working with Bread), and it was his idea to have the band play directly into the board, which gives this recording such an "in your face" overall sound.
5.  Hysteria – Muse
In the early-2000's; Muse was one of the most universally acclaimed bands that brought back the harshness and theatricality of rock music to mainstream audiences.  Absolution is a gem. It's so heavy, energetic and full of satisfying guitar whirls & churns. One of the main stand-out singles during that time, Hysteria is also well-known for its intricate basslines, which were voted the sixth best basslines of all time on MusicRadar. Also, am I the only one who thinks Matt Bellamy's vocals in this one sound eerily similar to Thom Yorke's from Radiohead? Check it out for yourself.
6. The Beatles – Revolution
When The Beatles released the "Revolution" song as part of their eponymous album in 1968, they were at the peak of their musical experiments. Being the political gem it is, it had Lennon declaring "When you talk about destruction, don't you know that you can count me out?". The Beatles were really pushing the boundaries of music production at the time. The distorted guitar sound was created by direct injection of the guitar signal straight into the mixing console, and overloading it just below the point of overheating. Talk about musical curiosity!
7. Meet Ze Monsta – PJ Harvey
Before Polly Jean Harvey got into writing songs about war and poverty and trying her best to simulate the sound of water in her music, she was busy playing the blues with amazing distortion lines.
The '90s was a period of immense creative freedom and control for artists. That made those who were really good at what they do stand out from the Grunge crowd. What did Harvey have to offer? Some fuzz guitar lines that make the bass-lover in you crawl on the floor with appreciation. Also, check out "My Beautiful Leah" and "Joy" from her Is This Desire? album.
Have any other songs to add to this list? Share in the comments!