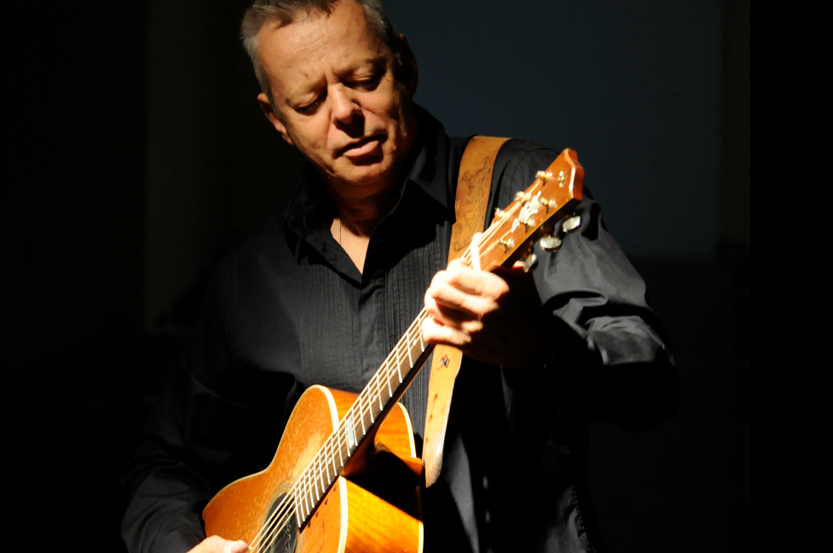 A list of the best fingerstyle guitarists is a tough one to make. Instrumental fingerstyle guitar has crawled its way into the mainstream more and moreover the last few years, but it's still swamped by almost every other genre.
Fortunately, there are labels like CandyRat Records that are paving the way for incredibly talented fingerstyle guitarists. They are making this type of music more accessible and increasingly popular – the way it should be. Though some fingerstyle guitarists have large YouTube followings, their presence doesn't reach much further than that.
Fingerstyle guitarists reach YouTube fame for different reasons: Sungha Jung for being a child virtuoso who's been in the spotlight since he can remember; Luca Stricagnoli for his amazing percussive techniques and the ability to play recognizable hits on three guitars simultaneously; Ewan Dobson for making his guitar sound like a techno dance song; Andy McKee for (largely) bringing percussive guitar playing to the masses in his song Drifting; Igor Presnyakov for playing all the hits you want to hear on the acoustic guitar via his fingertips. The list goes on. However, many fingerstyle guitarists never get the recognition they deserve. Check out for the following 5 fingerstyle guitarists for some inspiration and to repair your faith in humanity.
1. Antoine Dufour
Antoine Dufour's music is captivating, engaging, calming, and truly wonderful. He is my favorite guitar player on CandyRat records, continually outdoing his previous works and creating masterpiece after masterpiece. Like all other guitarists on this list, Antoine regularly uses alternate tunings for his songs, opening up a world of music previously unheard and unimagined. He's known for his crystal-clear technical playing and precision, and for his ability to make one guitar sound like five. His compositions often have a beautiful ambient aspect to them. For me, Antoine's songs are more emotional and moving than most other modern fingerstyle guitarists. Antoine's latest album, Back and Fourth, is his most ambitious to date – the double album features 11 original fingerstyle compositions on one side and the electronic versions of those songs on the other side. He won first place at the Canadian Fingerstyle Guitar Championships in 2006.
2. Tommy Emmanuel
Tommy Emmanuel  is a true master. He received his first guitar at age four and has been at it ever since. He's one of the original one-man-bands. Tommy's complex technique was inspired by Mr. Guitar himself, Chet Atkins. At age 62, He isn't showing signs of slowing down, as he still plays around 300 gigs a year. In the May 2008 and 2010 issues of Guitar Player Magazine, Tommy was named "Best Acoustic Guitarist" in polls by their readers. Tommy's main style of playing is referred to as Travis picking, or boom-chick, where the thumb plays the bass line, while the fingers play chords, melodies, harmonies, and percussion simultaneously, creating a dynamic range of sound – a one-man-band. Whether he's soloing or picking away, his speed is second to none.
One of Tommy's signature sounds is that of cascading harmonics, sounding like a blissful harmonic waterfall, which he learned from famous jazz guitarist, Lenny Breau.
3. Sungha Jung
Guitar prodigy Sungah Jung is undoubtedly the most YouTube-famous fingerstyle guitarist. With 5 million subscribers, Sungha has been in the spotlight since he uploaded his first video – Kotaro Oshio's Splash – on YouTube in 2006. Since then, the 21-year-old has become a virtuoso, incorporating elements of many well-famous fingerstyle guitarists. He uploaded more than 1,000 videos, many of which have millions of views. From a young age, he played with master guitarists and songwriters such as Trace Bundy, Tommy Emmanuel, Jason Mraz, and many others. Scroll through his years on YouTube to see how his styles developed and how he grew into the musician he currently is.
4. Sergio Altamura
Sergio Altamura creates with the acoustic guitar what perhaps no other fingerstyle guitarist is capable of. Throughout the course of a song, adding layer after layer with a looping pedal, he magically brings each composition to life. Many of his tracks are beautifully haunting and impossible to ignore. Take Les Mille Lumieres d'Anita, for example – loop after loop, he creates a dark and melodic orchestra of guitars that leaves you speechless in the end. In his other songs, like Before the Sea, he adds percussion, then rhythm guitar, followed by a bass line, then a variety of lead guitars, followed by vocals, creating something truly captivating. He is one of the most unique guitarists on the CandyRat label. On top of using a looping pedal, playing fingerstyle and singing, he often plays with a bow to create a unique sound on his guitar.
5. Don Ross
One of the modern fingerstyle guitar Godfathers, Don Ross is a household name in the fingerstyle guitar world. Don is the only guitarist to win the National Fingerstyle Guitar Championship twice. He produced his first solo album, Bearing Straight, in 1986. Using a thumb pick, Don plays catchy melodies and fast, unique rhythms. His music is influenced by jazz, blues, folk, and classical, and he describes his style as "heavy wood," which makes perfect sense when you listen to Loaded, Leather, Moonroof. One of Don's main influences from the fingerstyle world is none other than the late Michael Hedges, who helped pave the road for modern, complex fingerstyle guitar. Don gives homage to Michael in his track Michael, Michael, Michael – one of my favorites.
Have you heard of any of these fingerstyle guitarists? Who is your favorite? Let us know in the comments below. And if you enjoyed this article, check out our Top 10 list of Underrated Rock Legends!