Top 10 Underrated Rock Bands
by Frederik Nielsen, Jul 8, 2022 . 6 min read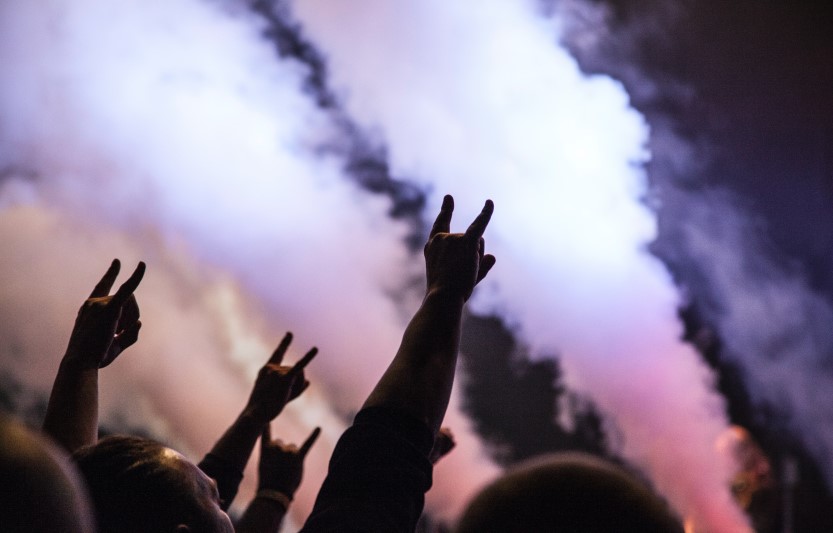 There are countless underrated rock bands who don't get the recognition they deserve. But imagine actually receiving critical acclaim for your work… and still not being remembered.
In this article, we'll go through the ten most underrated rock bands, that deserve a lot more love than they've been getting over the years. Read on and see if you agree!
Every budding guitarist will eventually learn the main riff in "Smoke on the Water." Unfortunately, Deep Purple is only remembered for that, despite releasing albums as recently as 2013.
However, Deep Purple is one of the greatest bands in history. Not only is their music fantastic and has stood the test of time, but they also feature incredible musicians. For instance, original member Ritchie Blackmore is a massive influence on many guitarists. Interestingly, their current guitarist is Steve Morse, a true virtuoso and one of the greatest musicians of the past 30 years.
You've probably heard their singles, such as "Sultans of Swing" and "Money For Nothing." But did you know that those singles were part of actual albums by the Dire Straits?
These massive hits did not get Dire Traits the recognition it deserves, as one of the premier bands of the 80's. As a matter of fact, "Sultans of Swings" is a favorite song of many guitar players, as it tests the limits of their technique.
Humble Pie's debut album "As Safe As Yesterday" was the bee's knees back in 1969. And while they received much praise from critics, they somehow never made it into rock history.
This band was thought of as one of the first supergroups of the late sixties, composed of members that had spent a good amount of time practicing their instruments in order to develop their abilities. However, today few include them among history's greatest rock bands, and that is a shame.
You may have heard of BRMC if you're into the garage genre, but few other people seem to appreciate this prolific band. Maybe because a Google search only turns up actual MC clubs.
This band started in 1998, right before the advent of Napster and the ensuing chaos that some refer to as the collapse of the recorded music industry. Perhaps this affected their level of recognition. That said, Black Rebel Motorcycle Club has a very strong fan base that has given them unwavering support for over 20 years.
Cheap Trick managed to blend hard rock and pop and released the hit single "I Want You to Want Me" in 1977. Unfortunately, most people have only heard the many covers of it.
Although this band has sold over 20 million records, performed over 5000 shows all over the world, and sustained a career for over 45 years; they still don't have the recognition they deserve.
However, they keep on touring and recording, and their newest album titled In Another World was released last year during the pandemic.
This band mastered the art of prog-rock. You may not have heard of them, but they influenced the likes of Nirvana and Tool — who everyone and their grandmother know (and headbang to).
They have one of the most loyal fanbases ever, with followers of all ages all over the world. As a matter of fact, their fans are considered to be part of a cult following, as they are quite passionate about King Crimson, even if the world at large is not.
Fronted by sisters Ann and Nancy Wilson, Heart managed to break through in an almost exclusively male-dominated scene. They came around way before there was a focus on women being part of the music industry. While their singles are known, their albums largely aren't.
With immense talent and charisma to boot, the Wilson sisters were selected to play the seminal rock anthem Stairway to Heaven when Led Zeppelin receive their Kenedy Center Honors.
If you don't know The Cars, then you might know their single "Just What I Needed," which was covered by The Strokes. The band was at the forefront of the new wave rock genre.
They also had a massive hit with "Drive" in 1984, but somehow never made it to the pantheon of rock legends… at least for now
This band was a side project run by Steve Marriot (before he formed Humble Pie — see above). It counted members such as Rod Stewart, and released hit singles such as "Ooh La La."
Despite having members that went on to become household names, The Faces never became a big act over the years. Interestingly, their guitarist was Ronnie Wood, who would later become an important part of one of the biggest bands ever, the Rolling Stones.."
While many rock bands cite Nirvana as an influence, you may not come across many that cite Alice in Chains. That's a shame because they were just as influential on the grunge scene.
Their albums Dirt and Jar of Flies still sound incredible today. Unfortunately, lead singer Layne Stanley was found dead in his Seattle apartment in 2004, derailing any chance of Alice In Chains continuing with their original members.
Who Else Is Underrated?
That was our take on the most underrated rock bands in history. We're sure there are many more out there, so feel free to drop a comment in the section below to let us know!
Want to discover more rock legends? Head over to our Badass Musicians section.
Subscribe to Gain Access to our Alternate Tuning Library & Accompanying E-Book Guide
Discover the origin of the most popular tunings, some less-known facts, AND most importantly, learn how to play songs in your desired tunings.