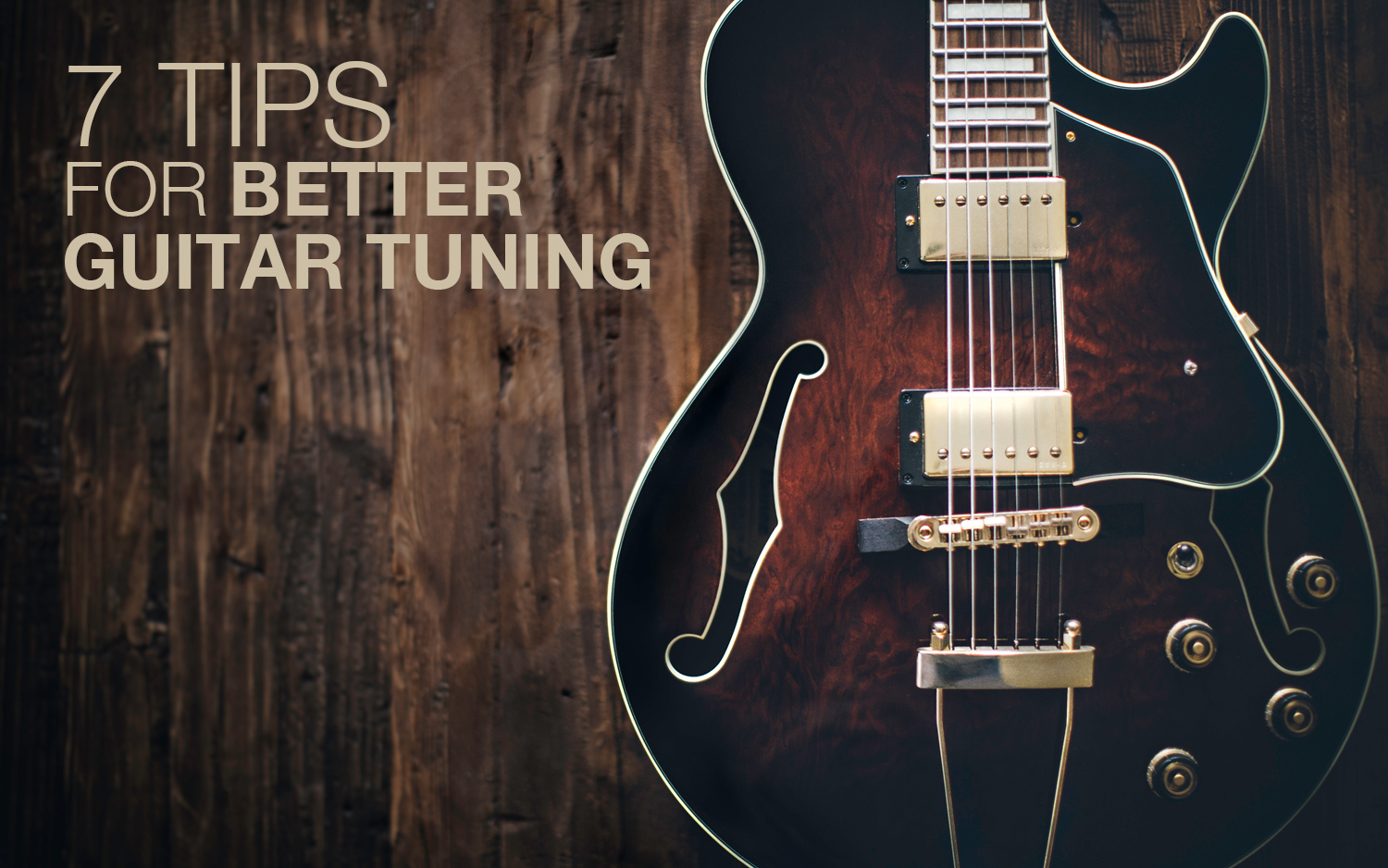 We've all been there. Getting our guitar out of its case, playing the first tune off our head, then, "SKRANG!" A sound straight out of the abyss. An out of tune guitar is a pain, and sometimes, even if our tuners say everything is in tune, there are times when it feels like it isn't. That said, here are: 7 Tips for Better Guitar Tuning. 
Tip #1
Always tune your guitar each time you play. Every gig, practice, or if you just want to noodle about, your guitar needs to be perfectly in tune. You'll be surprised how guitars go out of tune easily, no matter how expensive your tuning pegs are.
 Tip #2
Protect your guitar. It is a precision instrument. Leaving it to extreme temperature changes, dropping it, or bumping it about, will have an effect on its wood. These can cause warping or breakage that can cause your guitar to be out of tune even if your tuner "says" it is.
Tip #3
Tune UP. Whenever you tune your guitar, always start below the desired pitch. For example on the E string, detune your guitar to D or E-flat, then tune up. This will reduce the chances of your guitar going flat during a performance or practice session.
Tip #4
Pull that string. Especially when you change to new strings, each time you get in tune, pull the strings to remove any slack and compensate for the "play" in tuning heads. Once your strings stay in tune after each pull, then you are ready to rock.
Tip #5
Train your ear. When you can, use a tuner for the first string, then try to tune the rest. It won't be perfect at first, but this can be a good practice. That being said, if you really want to own the best tuner on the market, check out the Roadie Tuner that includes a tuner, string winder, and a bunch of useful alternate tunings in one small device that fits in your pocket.
Tip #6
Make sure it's the right string. When playing, and you hear that something is amiss, you might presume that one string is the culprit. However, instead of focusing on that one string, try to compare it to the ones next to it. There's a chance the off-key string is not what you initially thought.
Tip #7
Get your guitar properly intonated. There will be times when your tuner says everything is in tune, and it might even sound like it is to you. But once you start playing, everything just goes out of whack. Maybe your instrument needs to be properly intonated? A properly set up guitar will give you perfect notes all across the fingerboard, so make sure your guitar is properly intonated before you plan on using it for a performance or gig.
While there are many more tips and tricks to keep your guitar in tune and to keep it there, these 7  Tips for Better Guitar Tuning will get you started towards a perfectly pitched performance or practice, all the time. And for a deeper dive into guitar tuning, check out our Complete Guide to Guitar Tuning! 
Just keep slingin'!