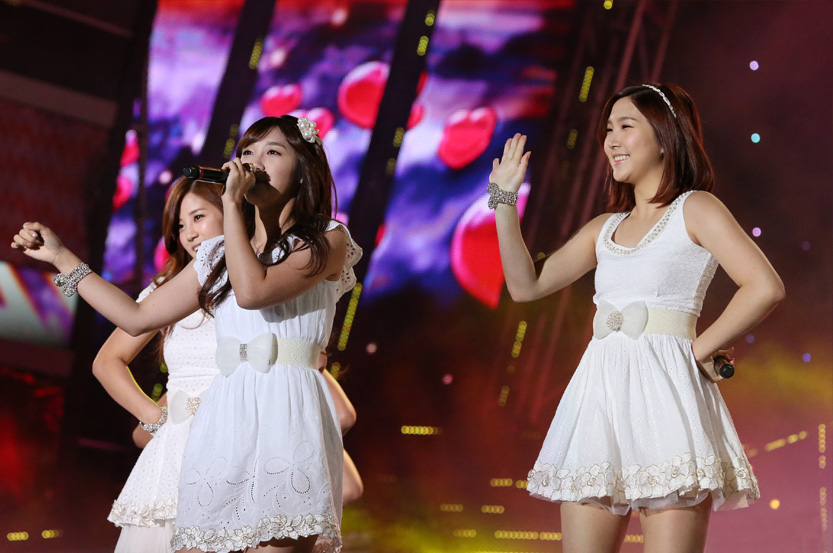 The K in K-pop music stands for Korean, but don't tell a K-pop fan you didn't already know that. Why? Because while there are those who listen to K-pop, you should be prepared for those who live K-pop. It's not just a music genre, as the kids say, it's a movement.
The music genre, which takes elements from pop, hip-hop, and rock music, has become very popular with Western audiences. It's not just popular songs – it's flamboyant costumes, weird hairstyles, social media sensations, and colourful stage shows. It's a lifestyle, and fans of it can't get enough.
Although the K-pop music phenomenon started out as early as the 90's as part of the soundtrack to the Korean TV drama export 'First Love', most Westerners will probably not have made a note of it until the emergence of 'Gangnam Style' by Korean artist Psy in 2012.
The lingo
As with lingo unique to other music genres, like hip-hop, K-pop comes with its own set of terminologies that newbies will quickly pick up once they immerse themselves in the cultural phenomenon. Not only will otherwise well-known terms such as 'debuts', 'teasers', 'comebacks' and 'stans' take on whole new meanings, there is the Korean jargon to consider as well.
'Aegyo', for example, is everything you would connect with classic Japanese anime: overly cute, pouty, puppy eyes and peace signs – except its meant to be interpreted in a faux way. Likewise, 'sasaeng' is a fan of K-pop – but one that goes way over the top until it borders on a clinical obsession. Finally, there's the words referring to age differences: group members will be referred to as 'sunbae' if they are senior, and 'hoobae' if they are junior.
The big names
One of the biggest K-pop acts, if not the biggest, is G-Dragon – songwriter, producer and frontman of the group Big Bang. At the tender age of 25, he has already garnered the attention of US music industry producers such as Diplo and Baauer for his latest album and is currently working on new material with superstars like Missy Elliott.
Another hot topic is the seven-piece boyband BTS, who have had a slew of hits, awards and sold-out concerts in the US as well as their native South Korea. As a testament to their popularity, this outfit overtook both Selena Gomez and Justin Bieber by netting themselves the Top Social Artist prize at the recent Billboard Music Awards.
The business side
One thing that is as certain as death and taxes is that K-pop sells. The scene is currently dominated by two big labels: SM Entertainment, home to acts such as Girls Generation and SHINee, is worth roughly $660m; YG Entertainment, home to viral YouTube phenomenon Psy, as well as Big Bang and G-Dragon, is a close second. As a whole, the K-pop industry is worth billions of dollars.
As the old saying goes, however, 'it takes money to make money'. K-pop artists are taken in by the labels at an age as young as 10 or 11, then trained in vocal technique and dance choreography for years until they're ready to take to the stage and social media. The artist development alone is costly, and considering that some groups have as many as 12 members the bill can quickly run up. Add to that the expensive costumes, stage production and heavy marketing – it better result in top pop songs.
The future
K-pop appeals to a worldwide audience, and with all the events, merchandising and even multiple versions of the same albums, it's not hard to see how this is big business. So much so that US artists like Snoop Dogg, will.i.am and Kanye West want to get in on the action – they have all collaborated with K-pop artists.
To be completely honest, I had my doubts about K-pop before digging into it for this article. But after watching several videos from different artists, I've got to say I'm sold on the concept. With K-pop, South Korea has taken all the best elements from Western pop and made it… better. Quirkier. More theatrical, and ultimately more entertaining.