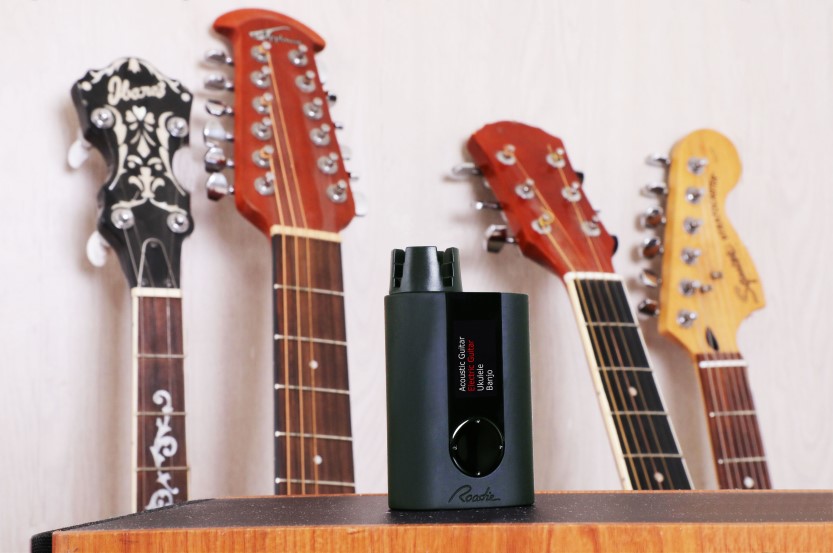 Roadie 3 has finally launched on Kickstarter in the most explosive way possible!
In under 10 minutes, our next generation guitar tuner successfully reached 100% of its funding goal; quickly winning us the title of 'Kickstarter's Projects We Love'. But the hype didn't stop there! We kept our momentum raising over $210,000 in the first 24 hours and grabbing the attention of writers from big music & tech blogs such as New Atlas, Guitar Mag, and Guitar World.
Our CEO Hassane Slaibi was stoked – "Launching Roadie 3 during such global uncertainty was not something we took lightly. There were serious financial and business risks involved; but we felt that this tool could help people express themselves musically in a time when that is sorely needed."
No doubt about it, funds are an essential part of the support we require. But the Kickstarter magic did not stop at the financial. Backers were overwhelmingly positive, with comments such as "That went quick, I committed at 11:03 AM (sneaking out of a conference call for a minute) and was happy enough to score a Super Early Bird. Just checked back in to see how things are going and.. just.. WOW! Amazing, and well deserved. Very happy for the entire Roadie team."
Our Success
The successful start of this campaign is noteworthy in normal circumstances. However, what gives us an even greater sense of pride in what we were able to achieve given the current global pandemic taking place right now.  We pulled off this massive launch while working from home and Kickstarter backers were all-in with their support, despite the global hardship.
Perhaps 2020 didn't start well for most, but let not lose hope. This just goes to show that the musical community can't be broken easily!
Roadie 3 will be available for the wider public in October 2020 but it can be pre-ordered at a discount from Kickstarter.