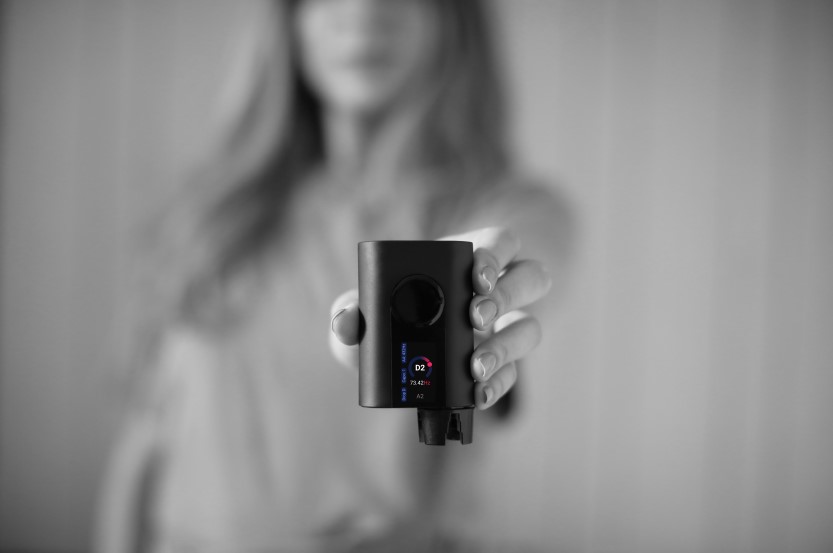 Did you see that? The start of our campaign was explosive! In under 10 minutes, we reached 100% of our funding goal and so far raised over $290K in the first 14 days alone! 
It even grabbed the attention of reputable writers from big music & tech blogs like New Atlas and Guitar World and Roadie 3 was even featured by Kickstarter as a Project We Love.
For anyone who might have missed it, we launched our next-generation guitar tuner on Kickstarter only 14 days ago. And we're stoked to so quickly be reporting back with such amazing results. 
The Kickstarter crowdfunding platform helped bring the much-loved Roadie 2 to fruition three years ago. And today, despite the challenges of this globally tumultuous time, we've been able to share what we've been working so hard on. And the overwhelmingly positive reception tells us this is just what the music community was aching for! 
Roadie 3 Key Features:
Explore alternate tunings easily
Tune almost anything with geared pegs
Enhanced noise immunity and improved accuracy
Vibrating metronome mode
Restring and  tune in one easy step
Full-colour high-resolution screen
Compact and ergonomic new design
Announcing Stretch Goals
To celebrate our success and give back to those who have backed this project we've set some stretch goals! We're so close to unlocking our first one! But we are aiming big and need your help to reach our ultimate target.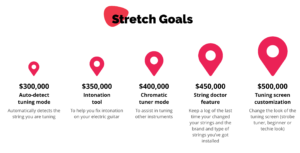 And one last thing, by supporting our campaign now, you'll receive an exclusive first backers discount – a tuner that offers so much more, for $30 less the retail price. 
So if you haven't yet, come check out the campaign and see exactly why Kickstarter featured Roadie 3 as a Project We Love.