Artist Spotlight: Brev Sullivan
by Frederik Nielsen, Mar 11, 2019 . 2 min read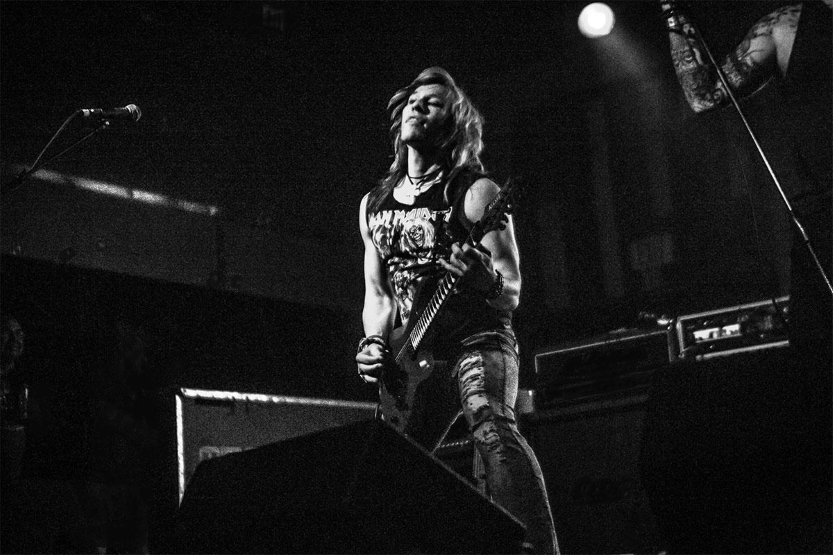 We have received a lot of love from Roadie fans over the past years, so we thought we would give some back. We'll put the spotlight on some of the amazing artists that have endorsed Roadie 2 as a way of thanking them for their support.
Who is Brev Sullivan?
"Brev Sullivan's shredding abilities rival that of nearly anyone's"
– Barry Cleveland, editor Guitar Player Magazine
Brev Sullivan is a genre-bending guitarist based in Florida. When he doesn't tour with one of several rock bands (including Featured On Fridays), he's jamming with the Grammy nominated jazz artist Ira Sullivan.
He's played with the Miami Symphony Orchestra, and was also Tom Cruise's guitarist in the film "Rock of Ages" from 2012.
As if that wasn't enough, Brev also finds time to teach at the Miami School of Rock, as well as the University of Miami.
What Does Brev Sullivan Sound Like?
Brev has just released a new CD called "Play Fast", and has recorded a video to accompany it. Check it out here to get a taste of what to expect:
Watch Brev Sullivan Using Roadie 2
We had the pleasure of listening to some mean shredding by Brev last year. He also took the opportunity to try out the Roadie 2.
Brev is not only a fan — he never goes anywhere without it:
Follow him online
If jazz, hard rock, or super-fast shredding is your jam, then you should listen to some Brev Sullivan. His official website showcases his work in all three genres.
Find him on these online platforms:
Official website: https://www.brevsullivanguitar.com
Twitter: https://twitter.com/brevrockguitar
Facebook: https://www.facebook.com/brevsullivanguitar
Instagram: https://www.instagram.com/brevsullivanguitar
YouTube: https://www.youtube.com/channel/UCpyB4D1DSdWn9m0sGJViBbg
Subscribe to Gain Access to our Alternate Tuning Library & Accompanying E-Book Guide
Discover the origin of the most popular tunings, some less-known facts, AND most importantly, learn how to play songs in your desired tunings.