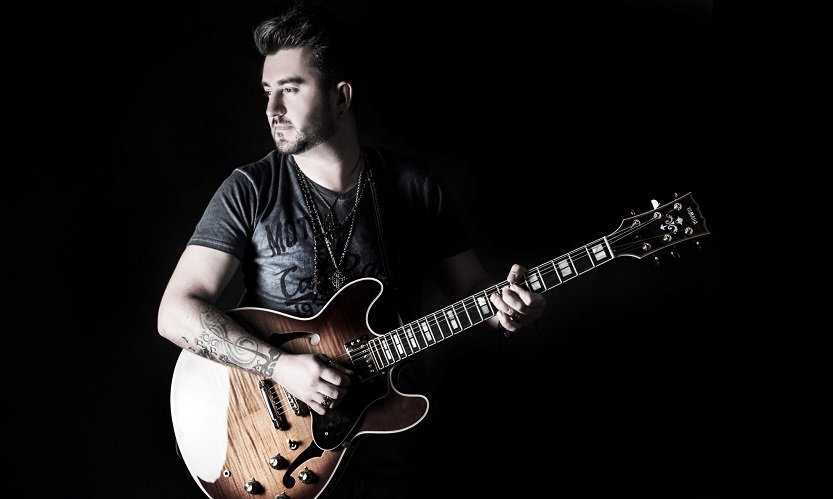 We have received a lot of love from Roadie fans over the past years, so we thought we would give some back. We'll put the spotlight on some of the amazing artists that have endorsed Roadie 2 as a way of thanking them for their support.
Who is Jean Paul Bideau?
Jean Paul Bideau is a Mexican guitarist and composer, as well as the musical director for the Rio Roma musical. Bideau started taking lessons at the age of 15, was out performing live three years later, and went full-time professional at 21.
He has since then performed with a long list of Latin artists, as well as collaborated with the likes of Tom Coster and Scott Kinsey.
You will be able to hear Bideau's skills (as well as his influences) on his solo album "En-Mi", which also features the aforementioned Coster and Kinsey.
What does Jean-Paul Bideau sound like?
If you head over to Bideau's YouTube channel, you'll be treated to a beautiful montage that shows the guitarist's versatility:
Watch Jean Paul Bideau using Roadie 2
Last year we had the opportunity to catch up with Bideau in his home studio, where he tried out the Roadie 2.
Here is what he thought of it:
Follow him online
If you're into what you've heard so far, you'll be pleased to know that he isn't hard to find online.
You can follow him on the following platforms:
Twitter: https://twitter.com/jeanpaulbideau
Facebook: https://www.facebook.com/JeanPaulBideauOficial
Instagram: https://www.instagram.com/jeanpaulbideau
YouTube: https://www.youtube.com/user/jeanpaulguitar
Spotify: https://open.spotify.com/artist/6CpLQY6qPQU6Nx4QyhMwJ4