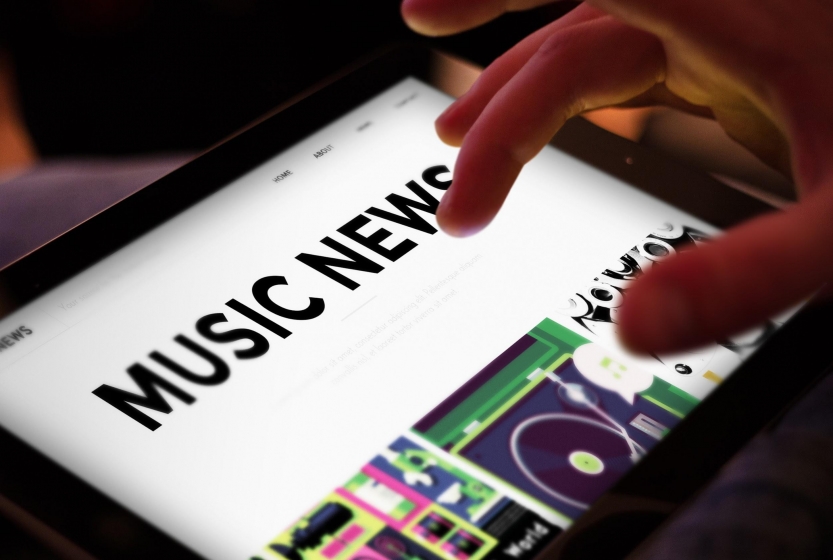 "It's not about the money, money, money." But yes it is, Jessie J, yes it is. This week in music has been mostly focused on how little money the average musician makes, and how they can make more. A new stream-to-own platform is on the market, musicians will get paid royalties in cryptocurrencies, and street buskers can get paid with credit cards. Oh, and you can lose weight by listening to soothing whale sounds.
Blockchains
It's time to hang up the gold chain and start investing in blockchains. Cryptocurrencies are the future of many things. Developers are starting blockchains projects for everything from real estate to parcel deliveries. Now the clever cookies have figured out a way for artists to get paid royalties immediately, in the form of cryptocurrency tokens. No more waiting for quarterly payouts; you will get paid money into your digital wallet the moment someone streams you song. How cool is that?
Spotify has a new competitor
If you're a musician with your music available on Spotify, you'll know that unless you're Ed Sheeran, your streams won't make you realize your dreams. As a matter of fact, you will most likely not be able to cover the cost of your own Spotify subscription. Fortunately, a guy by the name of Peter Harris is running a new platform called Resonate, which aims to put more money into the hands of artists. Being a musician himself, he knows the struggle all too well. The concept is simple: stream to own. You pay a small fee every time you stream a song; and once your streams add up to the price of a regular iTunes download, the song is yours.
Street buskers go contactless
In London where I live, street buskers are a ubiquitous phenomenon. My own music is not, err, suitable for busking; but I do enjoy the musical backdrop created by singer-songwriters around the fair city. When I'm in a generous mood I'll give them money equivalent to a Spotify stream, but £0.00000001 coins are not easy to come by. Fortunately, a new scheme will introduce contactless payments for buskers, so I can just tap my credit card on their hat (I presume?) to show my gratitude to fellow musicians.
Lower the volume to shed those pounds
2018 is another year where I won't be beach body ready. Sure, the weather is a great incentive to get outside and do some exercise. But it's an even greater incentive to get outside and have a beer or an ice cream. But maybe all hope is not lost. Researchers from the University of South Florida Muma College of Business have found out that calmer and more soothing music leads to healthier food choices. Conversely, loud and pumping EDM will make you head straight for Mickey D's. Maybe it's time to embrace quiet elevator music when you go to the grocery store.
Photo source: https://www.mediaservicesnyc.com/single-post/2017/03/06/Global-Music-News