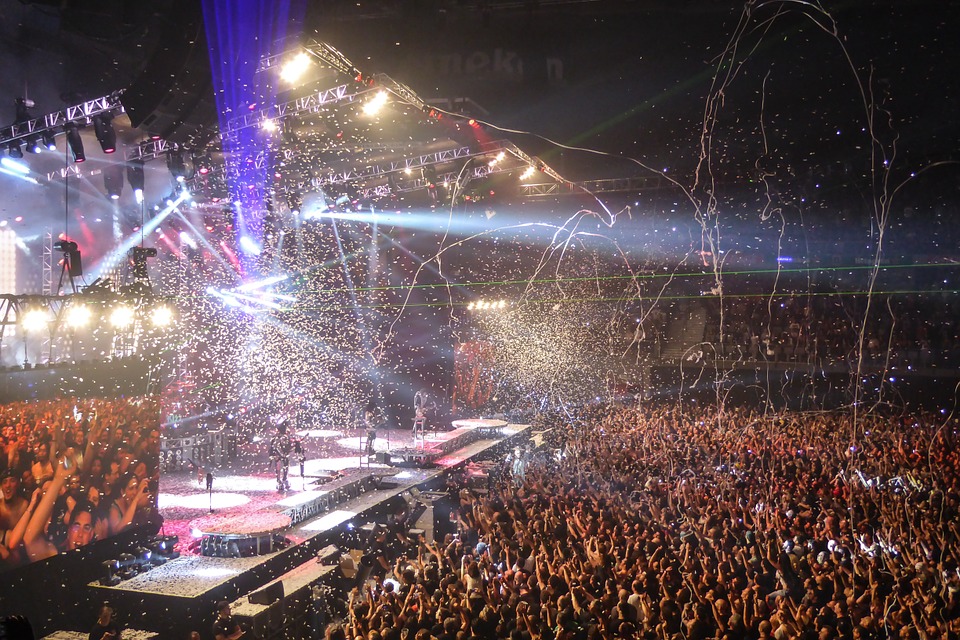 What I personally love about rock musicians is that they have such an incredible work ethic. And for the most part it doesn't slow down as they age (Rolling Stones, anyone?). Younger musicians could learn a lot from the bands that have just announced new tours. Check it out!
Here are 5 New Rock Tours Annouced:
#1 New Rock Tours: Phish
July 17 – November 3
The legendary band Phish is already a busy group, but they have still decided to tack more dates on to their tour which kicks off this July. This is particularly exciting because they are notorious for their Halloween shows. Not only do they dress up in full Halloween garb, but they also play a second set consisting of another album. Past sets have included The Rise and Fall of Ziggy Stardust by David Bowie and the White Album by The Beatles.
#2 New Rock Tours: Slayer
November 1 – December 8
Slayer is going away for good. Apologies if this is the first you've heard of it, but emo's around the world will have to find other outlets for their anger. That said, Slayer is planning on going out with a bang, and that bang comes in the form of a massive tour. The first two legs of the tour will be in North America, but they have now also announced dates for when they cross the pond to Europe in November. They will be joined by Lamb of God, who have played with them in the past.
#3 New Rock Tour: Nine Inch Nails
June 13 – December 12
Nine Inch Nails just announced a new EP titled Bad Witch. The new bangers need to be promoted, and there is no better way to do that than going on the road. The tour will be called Cold and Black Infinite, and will see the band travel throughout North America alongside The Jesus and Mary Chain. A slightly odd gimmick about this tour is that the tickets will only be sold physically. So no Internet for you if you want to see Nine Inch Nails live. This means you have to go out into the world and interact with actual humans. Scary.
Fleetwood Mac
October 3 – May 4
Legends never die, and these legends never sleep, either. Fleetwood Mac is going on tour, and it's going to be a long one, folks. Running from October this year until May 2019, the band will be doing their first tour since the departure of guitarist Lindsey Buckingham. Apparently Mr. Buckingham wanted to delay the tour. Singer Stevie Nicks was having none of it. He just finished a 70 date solo tour, and wanted to dive straight into a new one with the band. Filling the gap Buckingham leaves behind is Mike Campbell (Tom Petty & the Heartbreakers) and Neil Finn (Crowded House).
My Bloody Valentine
July 17 – August 1
No one has seen My Bloody Valentine in half a decade. That's a long time for even the greatest of bands; given that people's attention spans are currently shorter than that of goldfish. Now, however, it's time to show off some of the new material they have been working on. Fans of their older material will most likely also be treated to some of the classics from their first two albums, which they released in remastered format last year.