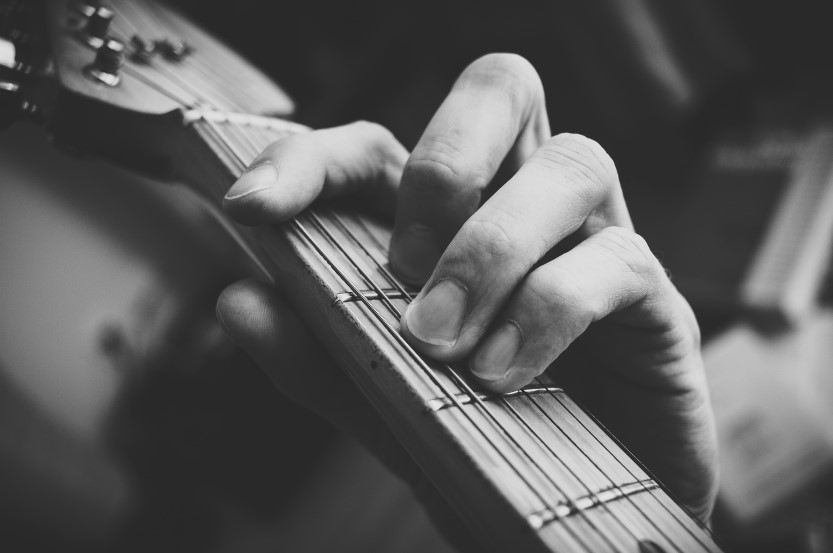 You want to get better at guitar, right?
Who doesn't? If you're serious about your instrument, you'll do anything and everything to build up your chops.
That's part of the reason that finger exercisers like the Digi-Flex Hand and Finger Gripper, the GripMaster and D'Addario's VariGrip are so popular.
The supposed advantage of these devices is that they let you build up your finger strength and independence while away from your instrument. But, the reality might be a little different…
In this article, we're going to explain what hand and finger exercisers are, how they work, and the arguments for and against their use.
So, What are Finger Exercisers?
For that, we turn to VeryWellHealth. Here's their description of the Digi-Flex:
"A Digi-Flex is a small, handheld device designed to effectively strengthen your fingers and hand. You can use this device for whole-hand gripping exercises or for individual finger exercises. A small rubber pad on one side of the device helps prevent discomfort during gripping exercises."
Essentially, the principal of the Digi-Flex is the same as the other devices mentioned above. As TopFiveReviews continues:
"Finger exercisers are versatile hand-gripped finger strengtheners with five pistons that can be independently manipulated or locked into place to meet your needs.
They feature adjustable tension resistance for customized strengthening regimens. Their small size and inexpensive price make them a handy tool to tote around, improving grip strength or rehabbing an injury on-the-go."
Do Finger Exercisers Actually Help?
From that description, the benefits to guitar players should be obvious. Using a finger exerciser allows you to strengthen your fingers and develop your finger independence. Aren't all of those things necessary for playing the guitar?
Yes, but probably not in the way you think.  As Practice Guitar Now notes, guitarists often misunderstand the point of finger independence exercises, practicing in a way that is actually to the detriment of this goal:
The problem with strength exercises, they continue, is that most guitarists feel like they need to get stronger because there is too much tension in their fretting hand, to begin with. Trying to build "strength" when working from this position only exacerbates the problem. Optimizing your effort, not building strength, is actually the key here.
It's Not About Strength Alone
The emphasis on "strength" that comes from these finger exercisers might not just be inefficient though; it could jeopardize your guitar playing future. As Digital Music News notes…
"The reality is that most players don't improve their playing or dexterity with squeezing types of hand exercisers.
Since You're Here…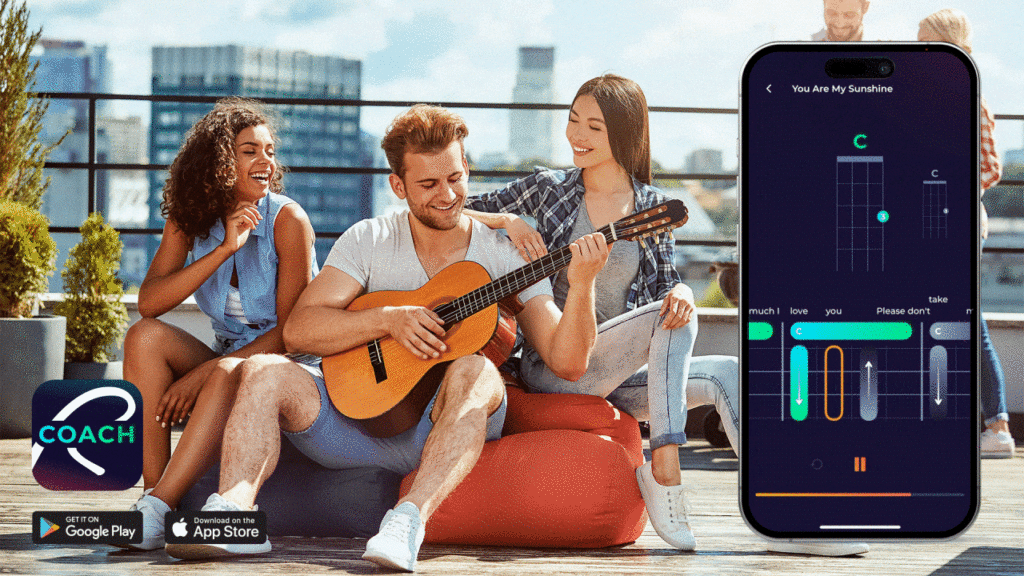 Fast-track your guitar learning journey, with the Ukulele and Guitar Coach App by Roadie Music. (iOS | Android)
This is the first and only AI-based guitar and ukulele learning app that listens to you play and guides you with customized feedback, just like a music teacher would. Coach will mainly help you :
Discover & master ANY chord
Practice strumming patterns
Learn any song from scratch & at your OWN pace
Get personalized feedback on skills that need improvement
Yet, these are exactly the hand strengtheners that most musicians have been taught to use. But newer understandings about hand movement and the function of fingers indicate that these types of hand exercisers can diminish capabilities in the present, while potentially creating pain and stiffness in the future…
"…Playing an instrument like a guitar is a sport, and it requires proper athletic ability.  And if muscles are imbalanced, overused, and lopsided, bad things can happen. The easy analogy is the muscle-bound weight lifter. Bulging pecs and biceps are the flashy muscles.  And they're often bulked at the expense of opposing triceps and back muscles.  A hunched over, ape-like look is frequently the result. The same applies to all opposing muscle groups, whether bulging chests or out-of-balance hands. And that sort of imbalance can seriously sideline a career."
In Conclusion
There are plenty of applications where a hand exerciser comes in handy. Guitar playing might not be one of them. If you're considering buying one of these tools in the future, that's something to keep in mind…
Do you use a hand exerciser for guitar practice? What's your experience with them? Let us know in the comments.