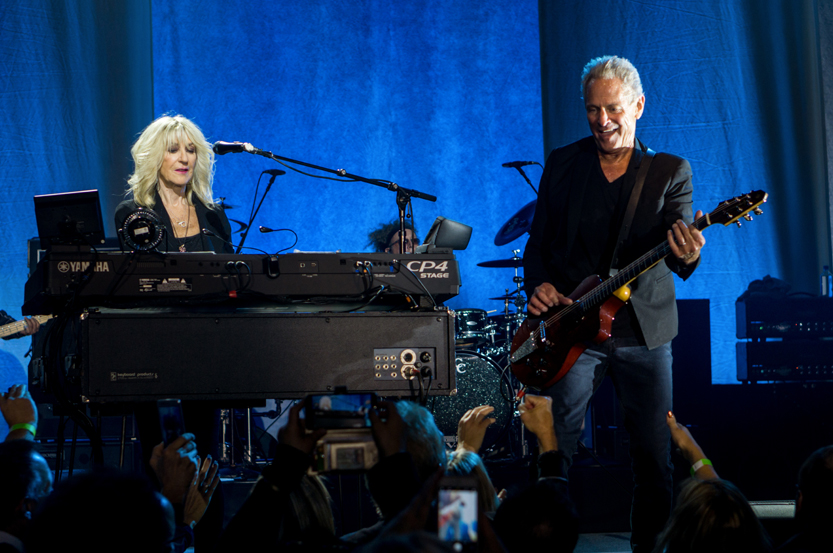 We all know that the best way to practice guitar is to put the hours in. But, sometimes, even the best of us need some guitar playing motivation amidst the guitar scales and exercises.
Well, that's what this list is for! We've compiled a selection of awesome guitarists – all born in the month of October, to get those creative juices flowing and make sure you keep picking up and playing. Without further ado, let's dive in with our first entry, who sits on the heavy side of the spectrum!
Jim Root – October 2nd
One for all you metalheads out there! Slipknot's mighty axeman Jim Root was born on this day in 1971.
Stevie Ray Vaughan – October 3rd
We're huge fans of the late, great Stevie Ray Vaughan here at Roadie, and very happy to celebrate his birthday on this day in 1954.
Josh Klinghoffer – October 3rd
Sharing his birthday with Stevie Ray is Red Hot Chili Peppers guitarist Josh Klinghoffer; born in 1979. Whether you prefer him or his predecessor, John Frusciante, is a debate for another day. What we can all agree on, though, is that Klinghoffer's a great player in his own right.
Lindsey Buckingham – October 3rd
Is October 3rd a magic day for guitarists or something? Born on this day in 1949 was Fleetwood Mac hero Lindsey Buckingham. He may be out of the band at the moment, but to us, he'll always be the band's de facto six-string player (Peter Green notwithstanding of course!)
Eddie Cochran – October 3rd
Again with October 3rd! This time, it's rock and roll pioneer Eddie Cochran, born on this day in 1938.
Steve Miller – October 5th
San Francisco rock legend Steve Miller is up next – he was born on this day in 1943.
Johnny Ramone – October 8th
Punk rock hero and down-picking supremeo Johnny Ramone was born on this day in 1948. Like many of his class, he's one that left us too soon.
Bob Weir – October 16th
The Grateful Dead's Bob Weir makes and appearance on this list – he was born on this day in 1947
Michael McKean – October 17th
Better known by his alter ego of David St. Hubbins (the patron saint of quality footwear), Spinal Tap frontman Michael McKean was born on this day in 1947.
Chuck Berry – October 18th
One of the undisputed heroes of rock and roll, the legendary Chuck Berry was born on this day in 1926.
Leslie West – October 22nd
You share your birthday with Mountain legend Leslie West if you were born on this day in 1945.
James Williamson – October 29th
Iggy and the Stooges axe-man James William puts some raw power into October, being born on this day in 1949.
Frank Iero – October 31st
Finally, rounding out our list with an all-too-apt Halloween birthday is My Chemical Romance axe man Frank Iero. He was born on this day in 1981.
Did we miss your favorite October-born guitar hero? Share your stories in the comments!
(Main blog photo credit Raph_PH)