Famous Ukulele Players You Need to Check Out! Spotlights on Roadie's uke heroes
by Alec Plowman, Jun 17, 2019 . 4 min read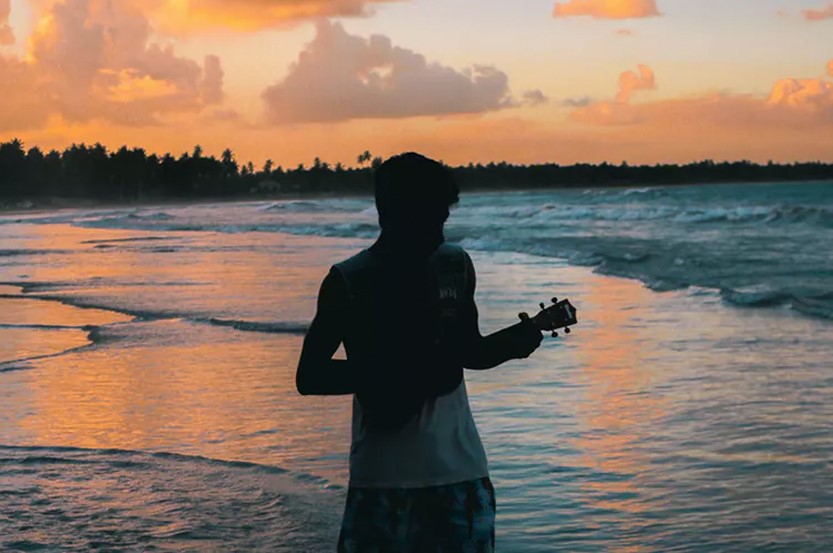 If you're learning ukulele, you need three things: Drive, a good beginner ukulele, and inspiration! 
To help you out with point number three, we're highlighting three of the best and Famous Ukulele Players on the scene today. 
Need some drive to pick up your ukulele and play? Check out these stories and get strumming!
James Hill
"I love the ukulele because it connects me to something bigger than myself; culture, tradition, and friendship. It's not just me; I'm part of the ukulele movement!" – James Hill (via the New Age Parents)
Classically trained Canadian musician James Hill has made a name for himself as one of the world's foremost uke prodigies. 
As CMuse notes:
"James has released a number of albums since he made his debut back in 2002 and is considered by many contemporary ukulele players to be the best soloist currently in the world."
Moreover, thanks to his boundary-pushing playing, Hill continually changes the way that people think about the ukulele. Not only that, he's at the forefront of uke education. His "Ukulele in the Classroom" series is fast becoming a standard, while his online guides for students are continually popular.
Jake Shimabukuro
"I was always very passionate about [ukulele]. But when I was a kid there was no such thing as a touring solo ukulele player, so I always understood that it would be more of a hobby. I never even dreamed of doing what I'm doing today. Luckily it evolved into that. I feel very fortunate that I get to travel, perform and just play my ukulele everywhere. Yeah, since the time I was a kid, it's always been my passion, but I never imagined that I'd be able to just do it all the time. This is really a dream come true." – Jake Shimabukuro (via Fretboard Journal)
Hailing from Honolulu, Hawaii, American ukulele master Jake Shimabukuro initially saw his instrument as a passion rather than a profession. That all changed, however, when a video of him performing a virtuosic rendition of The Beatles' "While My Guitar Gently Weeps" was posted on YouTube. The performance became one of the site's first viral videos, and Shimabukuro was catapulted to international stardom.
Daniel Ho
"My friend David Ho taught me how to pick the melody on a ukulele, and at that very moment, I was hooked! For two years, it was the only song I knew, and it wasn't even the whole song – I could only play the verse. But it was enough for me. I walked in circles around the house, through the kitchen, to the foyer, down the hall, and back to the kitchen, plucking the melody over and over and over again. At that left turn down the hall, I'd look up to see myself in the mirror, ukulele in hand. The boy in the mirror spoke to me. He said that I would not follow in my father's footsteps and grow up to be a chemist as planned." – Daniel Ho (via Asia Society)
Lastly, Hawaiian music legend Daniel Ho is another flag flyer for contemporary uke music. A Grove School of Music graduate, his production and performance work have seen him win multiple Grammy awards.
Who is your favorite famous Ukulele Players? Let us know in the comments.
Since you're here…
Are you learning the uke? If yes, then we've got the perfect app for you. Check out Roadie Coach( IOS | Android ). This free app is the best way to learn and master the ukelele! It will listen to you play and coach you through learning your favorite songs on the uke. Strum patterns, chords, and more! Download it now ( IOS | Android )
Subscribe to Gain Access to our Alternate Tuning Library & Accompanying E-Book Guide
Discover the origin of the most popular tunings, some less-known facts, AND most importantly, learn how to play songs in your desired tunings.