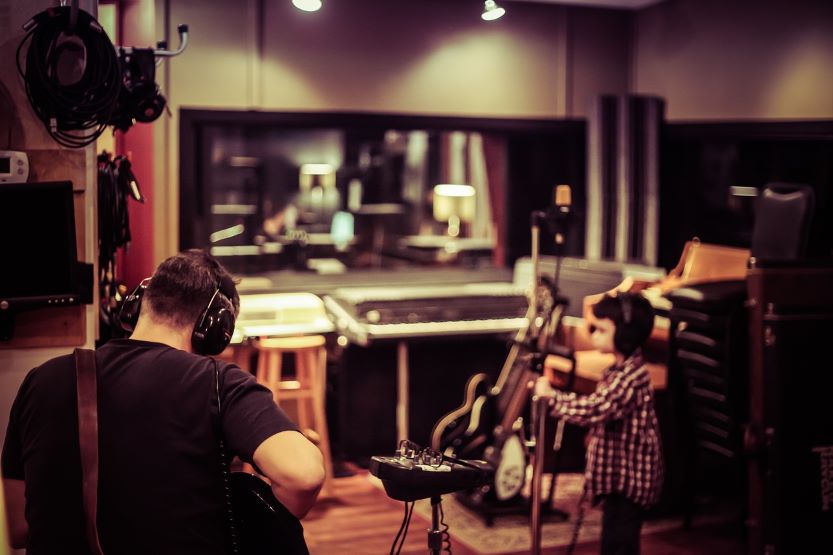 Lets' face it – life is hard when you're juggling a musical career with having a family of your own, especially so when you are first starting off on either front.
But it doesn't have to be that way.
With a suitable balancing act, combined with a firm focus on priorities and time management, you can be a successful musician even when you have kids.
With that in mind, let's look at some of the ways you can be a successful musician when you have kids.
1. Use the Internet
In the past, touring was considered essential to make your presence felt to your fans. today you can easily do it online.
That gives you a lot of flexibility where you can spend time with your family, your kids, and still let the world know all about what you're doing.
Social media, in particular, plays a major part in ensuring that musicians stay connected with all their fans and supporters. As a savvy musician and parent, you should leverage that.
Don't hesitate to use all the popular platforms:
See where fans are engaging with you to the most, and concentrate your efforts on those platforms.
Tip: Use these ten ways to promote yourself online as a musician for maximum reach.
2. Manage your time
It's easier said than done but with effective time management you can better manage your musical pursuits while still being able to have a healthy family life.
One tip from personal experience would be to cut down on frivolous pursuits which take your time away from either front.
Do you really need to binge watch that new show on Netflix? Is there someone (hint: your kids) who can help you with your daily chores?
Devote yourself as much to your musical career while still trying to do your best for your family. That way,  you'll feel a greater sense of inner peace and satisfaction.
Tip: Read more about how to manage your time as a musician to master your schedule.

3. Prioritize your goals
No matter how hard you try, you simply cannot be a "do-it-all" personality — pretty much none of us can.
Real life dictates that completing a set of tasks invariably comes at the cost of leaving others left unfinished.
As mentioned, focusing on your musical career while taking care of your family comes at the cost of binge-watching an exciting new show on Netflix.
Life is about priorities. Once you prioritize things properly, you'll find it much easier to manage your family as well as your musical career at the same time.
Tip: Read more about how to set goals as a musician to get your priorities in order.
4. Find a good partner
One of the best ways to successfully manage musical pursuits while having kids is to have a compatible and understanding partner.
That would be an individual who respects your personal space, your desire to excel as a musician and tries to smooth all the creases that show up along the way.
We get it — there are many single parents out there without such a partner. In that case, the best you can do is to find one of them and never let them get away.
Just don't be a stalker… you don't have time for that anyway.
Feeling inspired?
Balancing a successful musical career with having kids can definitely be a challenge. But overcoming adversity is what defines heroes and rockstars alike!
Are you a parent and a musician? We'd love to hear your thoughts and advice in the comments below!