Firmware Update v1.3: Tune Up Feature
by Bassam Jalgha, Apr 23, 2018 . 2 min read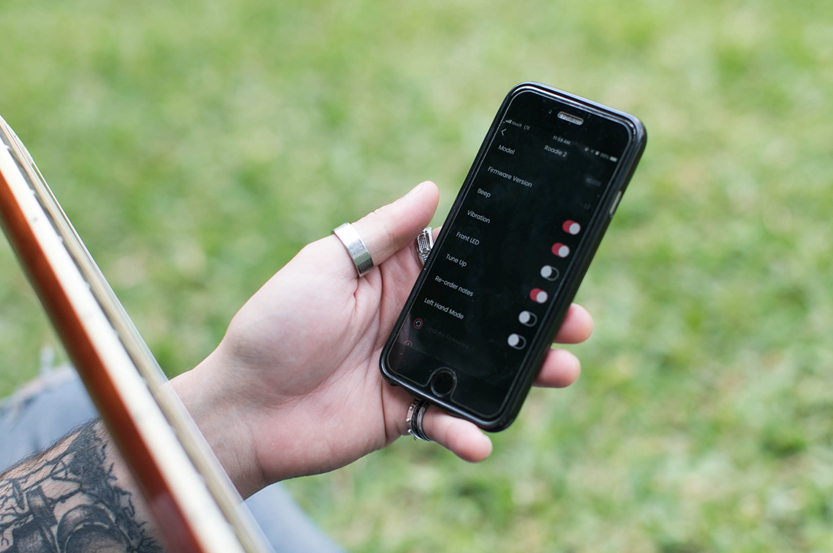 We have just released a new firmware update for Roadie 2 and Roadie Bass for an awesome new feature we have been working on for a while. 
It is called "Tune Up", and the idea is simple: if switched on, Roadie will always tune the frequency in one direction going up. This is a common practice that keeps the string secure and in tune as you play. 
In terms of the physics involved, this has to do with the backlash in the peg's gears. 
The biggest challenge we had when developing the algorithm is to ensure Roadie's speed and accuracy are not compromised. The tune up feature is essential and has been requested by many users, so we wanted to make sure the algorithm is as efficient as you deserve it to be. And it is.
So please give it a try and let us know your feedback. We are always listening and always ready to improve your Roadie experience. 
To try it first make sure you install the latest firmware release: 
Roadie 2 Firmware Update v1.3
Roadie Bass firmware v1.2
To access the Tune Up feature:
Switch Roadie on > Main Menu > Settings > Tune Up > ON
You can also install it via the mobile app.
Subscribe to Gain Access to our Alternate Tuning Library & Accompanying E-Book Guide
Discover the origin of the most popular tunings, some less-known facts, AND most importantly, learn how to play songs in your desired tunings.