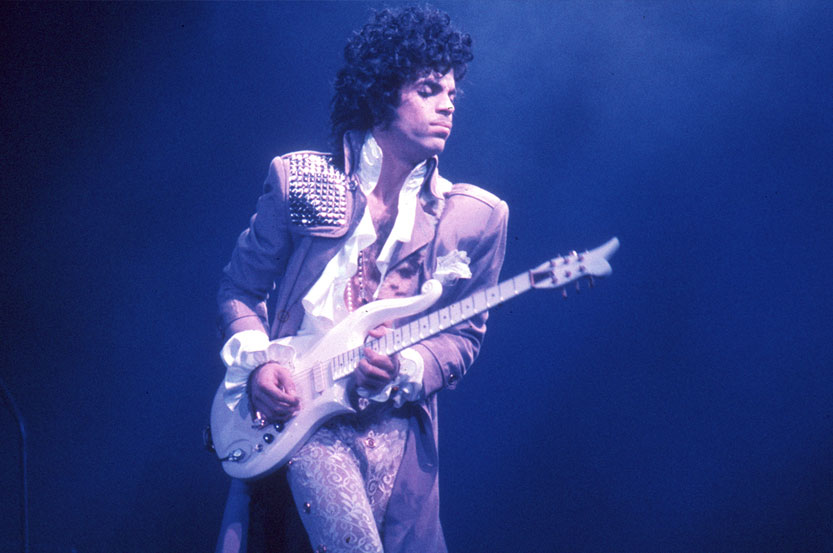 It's been two years since Prince stopped making music. I could say that he left this world, but with "Kiss" and "Thieves in The Temple" blaring out of my girlfriend's sound system on a regular basis, Prince is very much still here.
Chances are that Prince will still be around for a very long time. Given that he was so ahead of his time, chances are also that he will continue to be relevant for a very long time. So he made some good songs, big deal. But Prince wasn't simply an Adele or an Ed Sheeran.
Prince was much more than that. He was one of those special musicians that don't come around very often. What made him so special? What was he particularly known for? The question is, rather, what he wasn't known for.
His vocals
Some vocalists have a signature style that just work for them, and staying in their comfort zone does it for their listeners. While Prince definitely had a distinctive voice, he also wasn't afraid of experimenting with different styles.
Whether it was gospel, rock, screaming or crooning, Prince could do whatever the song called for. His range was incredible, as was his way of applying harmonies, melisma and vibrato in the right places.
Most importantly, he sounded real.
Authenticity is a big part of the vocal performance, and Prince had authenticity in spades. You believed him, whether he was trying to seduce you or compel you to dance.
His production
As with vocal styles, many producers tend to find their signature production style and stick with it. Prince, on the other hand, did a bit more than that. Sure, he could turn two chords into an amazing hit song, but he could also make much more elaborate compositions that rivaled Bohemian Rhapsody.
He could compose smooth seductive ballads, or he could switch it up to funky party songs. He could incorporate elements from all other music genres flawlessly as and when he needed to. Most importantly, there was always a catchy melody and rhythm to anchor it all.
Prince was comfortable with recording all instruments on his own, and he was not afraid to throw in weird and experimental sounds. What was simple at first listen would turn out to be ever-evolving and complex.
His lyrics
Baby, baby, baby, you so sexy. There, I just wrote a pop song. Whilst you can make a decent career on writing simple pop lyrics like that, it tends to get boring in the long run. If you're intellectually curious, like Prince was, you want to switch it up a bit.
You want to write about other things, like computers and cars, sinning and apocalypse, death and salvation, the apocalypse and reincarnation. You want to write from perspectives other than your own.
Maybe even from the perspective of the opposite sex. Maybe you want to write a story, or maybe pure nonsense. Prince was a gifted wordsmith, and it shows in his lyrics. He wrote some of the greatest love songs of all time.
His guitar
As mentioned, Prince could play every instrument he needed to play. Drums, bass, keys, synths, you name it. The guitar, however, was where he truly shone. When it came to funk and syncopation, Prince's guitar-playing was impeccable.
Not only was his playing great, but his choice of weird looking guitar was… well, very Prince-y. All colors, all shapes, all drama. Just like his solos. His shredding has been compared to Eddie Van Halen, which will tell you something about the speed and complexity.
Prince's guitar solos were an apt reflection of him as a musician in general: flashy, extravagant, flamboyant, dramatic, complex, and awe-inspiring.
His output
Prince was an amazing songwriter, singer, instrumentalist, producer, and performer. Most artists can only hope to achieve legendary status in one of those areas. Prince did in all five.
What is even more impressive is the sheer amount of music he made. There are still Prince songs that haven't been released. In addition to his own discography, he also wrote songs and produced music for numerous other artists.
That's how much music Prince had in him. And that's why Prince is not going to be gone from this world anytime soon.