Five Interesting Facts About Chris Cornell
by Rodrigo Sanchez, Aug 24, 2020 . 4 min read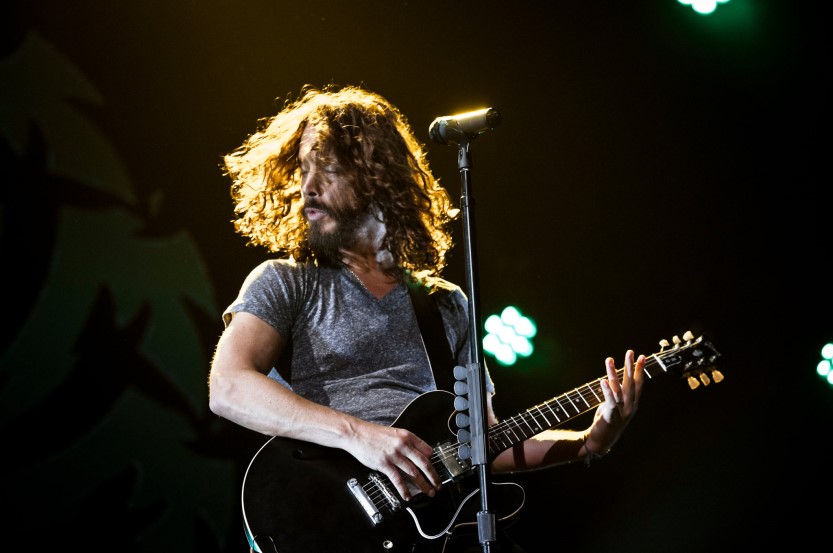 Chris Cornell was one of the architects of grunge in the early 90s. He is one of the three most important figures in this movement, the other two being Kurt Cobain and Eddie Vedder.
He reached legendary status with his band Soundgarnden and their unique sound. Along with Nirvana, Pearl Jam and others, Soundgarden moved the epicenter of music from Los Angeles to Seattle. Cornell also sang lead (along with Eddie Vedder) on the band Temple of The Dog. After grunge faded, Cornell had massive success with Audioslave, selling millions of records and touring worldwide. His songwriting and vocal talent were undeniable. Unfortunately, Chris Cornell struggled with depression most of his life. He committed suicide in his hotel room in 2017 at the age of 52. Still, his music and impact live on. Here are five interesting facts about Chris Cornell.
Chris Cornell studied the Beatles' music for two years
Chris Cornell spent some serious time learning from the masters. Like all great musicians do. And when it comes to writing and performing your own songs, there is no one greater than The Fab Four. Cornell knew this and was up to the task. But serendipity also played a part here. When Cornell was only nine years old, he stumbled upon a large collection of Beatles records. He found them basically abandoned at a neighbors' basement and spent a two-year period deliberately listening and studying The Beatles' song catalog. He absorbed as much as possible all the way until he turned 11. From them, he went on to study Little Richard and others.
He avoided major labels at first
Chris Cornell and the rest of Soundgarden despised major labels. They believed that these companies did not have the best interest of artists at heart. Cornell and his bandmates wanted to retain control of their recording masters, publishing rights, etc. Soundgarden first signed with an independent label. But something changed after their first album Ultramega OK earned them a Grammy nomination. Soundgarden then signed with A&M records. This made them the first grunge band to sign with a major label.   
Soundgarden's fourth album became a massive hit worldwide. It debuted at number one on the Billboard 200 list and sold millions of copies within months of its release. It contained the singles Black Hole Sun and Spoonman, which became some of the most beloved grunge anthems. These two songs were on heavy rotation on MTV. (Yes, MTV used to play lots of videos). This in turn made Soundgarden reach superstar level. 
He formed Audioslave with the musicians from Rage Against the Machine
At the turn of the century, Rage Against the Machine's singer Zack de la Rocha left the band. Tom Morello and company still wanted to perform music at a high level. That's when they teamed up with Chris Cornell to form Audioslave. When they heard Cornell sing live, Morello and company could not believe their ears. What they heard was transcendent. They started rehearsing and wrote 21 songs in 19 days, and the rest is history. Yup, it pays to go deep when studying the Beatles.
Chris Cornell was highly respected by his peers
Tom Morello was not the only rock star in awe of Chris Cornell. Superstars like Guns N' Roses' Axl Rose and Ronnie James Dio stated that Cornell was an unbelievable singer. Legend Alice Cooper shared that in his circle, Chris Cornell was known as "the voice". His songwriting abilities were also considered superior. Eddie Vedder, Vernon Reid, and Scott Stap also had very high praise for Chris Cornell's talents.
It's an unfortunate fact that many of Rock's greatest performers die young. Chris Cornell will always be remembered as one of the greatest singers to ever live. His voice and stage performance were outstanding and his songwriting prowess touched the lives of millions of fans all over the world. His music will live on for generations to come. Feel free to leave us a comment on your favorite Chris Cornell song.
Get our free Alternate Tunings Guide!