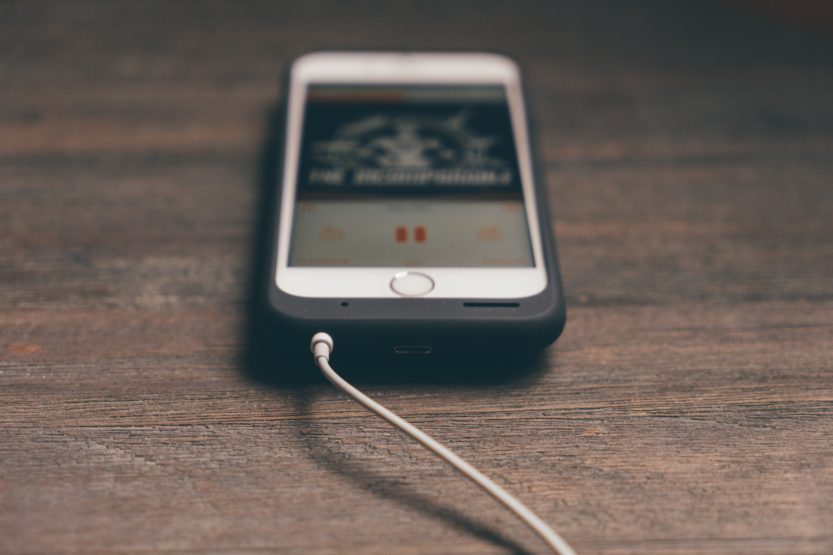 Another year has passed, and new guitar apps have hit the market. We've added them to our growing list of the coolest guitar apps you need to check out in 2019 and beyond!
No matter what you need, there's an app for it. When it comes to guitar apps, you're spoiled with choices. We've dug around the web to find some apps to help you in your creative process.
Here are the best guitar apps we could find! While the majority of them are for iOS, there are a few for Android as well. Most of them are free, but some of them offer a paid version with premium features.
The key to learning a melody, chord progression, or entire song is to take it slow. AnyTune Pro+ allows you to do just that. Slow down sections of any song until you're comfortable increasing the speed.
Our new app helps you learn popular songs on the guitar and ukulele. It shows you how to position your fingers to nail the chords and how to get the perfect strumming. You can adjust the tempo of each song and record your practice session, get a score and track your progress. It's available on iOS and Android.
Amplitube 3 is a well-known guitar amplifier app. It allows you to program a drummer you can play along to — much more fun than a metronome!
Ever wanted to design your own guitar amp? Now you can. This app comes packed with 36 virtual versions of some of the most famous amps. It also works with Garageband!
This app allows you to drag and drop chords into your written lyrics to create a chord progression. You can edit your lyrics and transpose the music. Export it all to a PDF once you're done!
If you don't have a drummer, then this app is the next best thing. It comes with over 100 beats in all genres and tempos, and you can customize, rename, and save them for later rehearsal sessions.
It's not about the gear, but the ear. So the saying goes, and this free app only asks you for 5-10 minutes of your day. In return, you'll train your ear to identify scales and improvise during your solo.
Every Logic Pro X user has probably started out with GarageBand. The iOS app is a smaller version packed with loops and samples. You can also plug in your guitar and load up some effects.
This is a great app if you're a beginner. With Guitar Jam Tracks you'll b able to practice scales, chords, and finger placement. You can also switch between five different styles of playing.
Guitar lessons are not just for beginners — there's always something to learn. This app comes with no less than 11,000 lessons spanning beginner stages through to expert levels.
Don't have an amp when you're out and about? Few guitarists do, but that doesn't eliminate the urge to shred. This app lets you play around with the HK-2000 digital delay and Q-36 Space modulator and flanger from your phone.
If you or your band use backing tracks during rehearsals, then you need the OneTrack app in your life. It automatically lines up tracks so nothing is skipped, and you can loop certain sections to focus your practice better.
Guitarists are gear-heads, and gear-heads can never get enough gear. Reverb's app lets you buy and sell your old gear and get your hands on someone else's second-hand gear. Save some money and spend it on promo!
Can't find the chords or tabs for your new favorite song online? Then check out Riffstation. It analyzes the chords used in any piece of music so you don't have to make any wild guesses.
Guitarists who love transcribing music (looking at you, jazz players!) should check out Transcribe+. It allows you to change the speed of a song, and you can also loop sections when you transcribe them.
If you're a fan of Ultimate Guitar (who isn't?) then you'll love their app. It has the most comprehensive database of chord sheets. You'll never again run out of songs to practice.
Bonus Apps!
The Roadie Tuner app works independently of the Roadie automatic guitar tuners. It's a simple tuning app and it comes with presets for every possible tuning so you can quickly get your guitar in tune. Moreover, you can also use it to stay up to date on our blog!
Fret Trainer is the ultimate educational game to learn the notes and chords on the fretboard of the guitar and other stringed instruments. There are 6 instruments available to practice on: Guitar, Bass, 5-String Bass, Mandolin, Ukulele, Banjo.