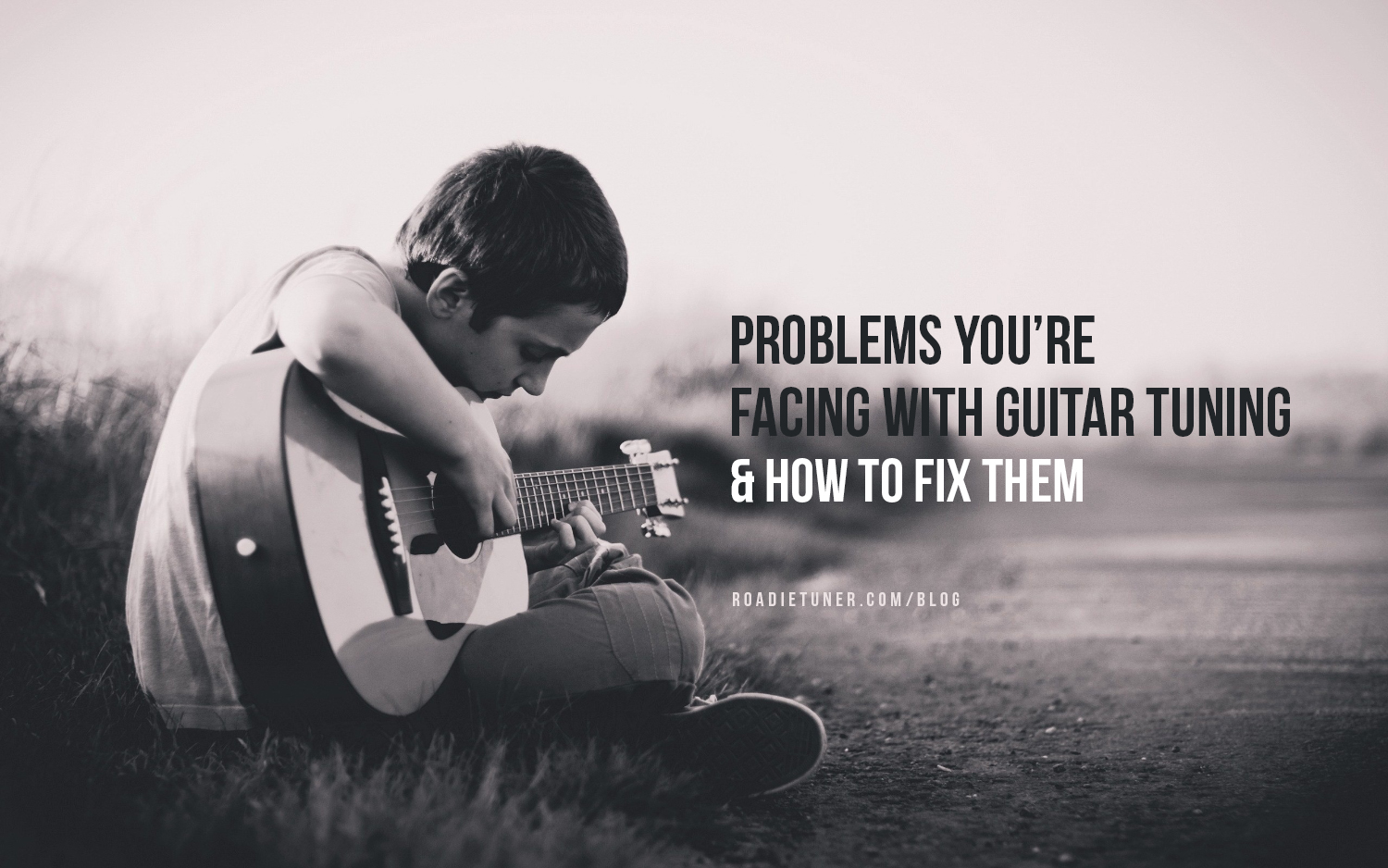 Do you struggle to tune your guitar just the way you like it? Is getting the perfect pitch a real chore? Or do you just want to improve your tuning technique? 
If so, this is the article you've been looking for. If you own a guitar then you know that being able to tune it goes hand in hand with actually playing it. Being "out of tune" will invariably cause issues with your guitar playing and definitely slow down your progress. In this article, we will look at the top three issues with guitar tuning and more importantly: how to solve them. 
1. Guitar Strings that Just Won't stay in Tune
This is not just an issue with lower price guitars; this can happen in even top quality, branded guitars. One of the most common causes is that the strings aren't moving freely in the nut. Check how easily the strings glide through and if the problem continues, consult your guitar technician. 
2. Variation in Temperatures 
Think of it this way: guitars can be as sensitive as humans when it comes to changes in the temperature; if we are feeling too hot or too cold, we won't perform at our best. It's the same with your guitar. Before getting into a serious jam session, try strumming for a while to warm up the strings, then put the final touches on your tuning and you'll be ready to rock! 
3. Strings Can Often Sound Dull and Dead
This happens most often with older or overused strings and can be caused by the string twisting whilst you are tuning. The best way to avoid this is to reinstall the string and be careful when using the tuning pegs. 
These are only some of the problems that a budding guitarist may face. The more you practice tuning, the better you'll get at it. On the other hand, it's always good to know that you can get a "Roadie Tuner", an automatic guitar tuner which not only helps you tune but can help you switch between alternate tunings quickly and accurately while keeping your strings fit. 
Either way, keep on playing!