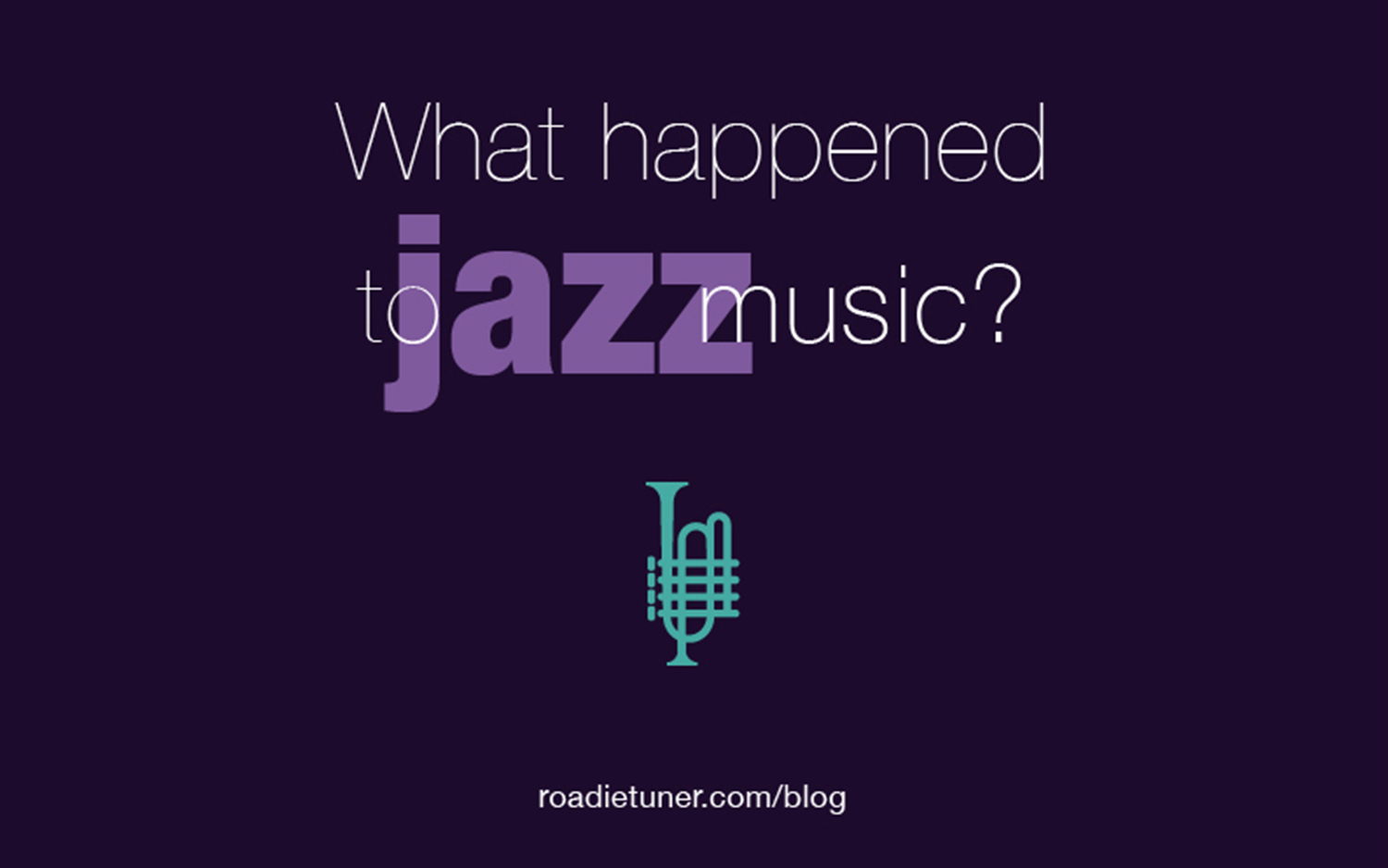 The world of music is growing every day. With so many genres out there, it's kind of hard to keep track of everything. And one important genre that is really getting lost in the shuffle is jazz music. Is jazz still popular today? The chosen genre for the likes of Miles Davis, Wynton Marsalis, and Nina Simone, jazz is witnessing a decline in popularity across the globe.
We're here to see why.
A brief history of jazz
Jazz arose in the vibrant culture of New Orleans around the beginning of the 20th century. From there, it spread to major cities such as New York and Chicago, exploding into the dance halls and speakeasies of the Roaring Twenties. Aided by the advancement of recording technology and radio broadcasting, big-band swing jazz became all the rage during the 1930s and '40s, until bebop (think Charlie Parker and Dizzy Gillespie) began shifting jazz music away from its emphasis on danceable rhythms.
During the following decades, many new forms of jazz music arose, including free jazz, hard bop, smooth jazz, Latin jazz, and jazz fusion.
Why is jazz losing popularity?
Today, although jazz music continues to be played and enjoyed around the world, it has become, along with classical music, one of the least-popular genres in the United States, according to recent sales figures.

Is the rise of rock and pop music to blame? Did the Beatles kill jazz?
Different generations have different tastes in music
Youth culture, the dominant driver of music treads, is always looking for new modes of expression, new sounds, and new rhythms to dance to. At first, jazz was new, exciting, and engaging. Then along came rock-and-roll.
According to jazz trumpeter Digby Fairweather, as the Beatles were revolutionizing popular culture in the early 1960s, "jazz musicians by contrast — operating from another abstract culture where words counted for less and instrumental creativity for more — were easy victims in the making."
Decreasing exposure
As the music industry became big business, jazz struggled to compete. Jazz radio stations have all but disappeared from the airwaves. And with the advent of MTV as a major driver in music trends, jazz became a niche genre.
Schools cutting down on music classes
Because it is more challenging than other genres of popular music — for musicians and listeners alike — jazz has come to be known as "the musician's music." That's why it is so important for students to have musical education, including learning how to create music and how to appreciate different kinds of music.
Unfortunately, governments have been cutting back on music education funding. This essential early exposure to jazz music is a major contributor to the genre's drop to the bottom of the charts.
We'd love to know what you think! Connect with us on Facebook and Twitter and let us know!
References: