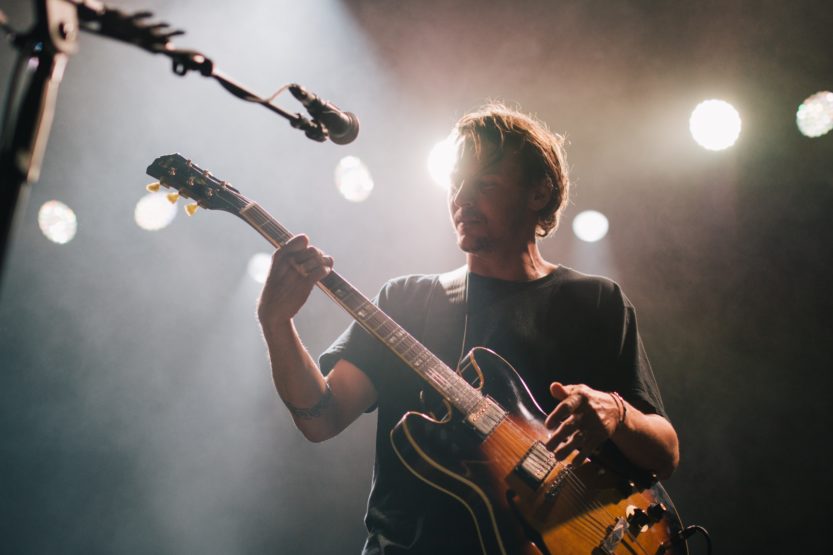 While it's true that the music industry can often seem like a young person's game, there are more than a handful guitarists who made it later in life.
Sure, it can be discouraging to watch one teenager after another make it big on the international stage when you're no longer a spring chicken yourself.
But if you're already past the big 30 and think that you've missed the boat, think again. We're about to have a look at some big names that weren't made overnight.
Ready for some inspiration and encouragement? Let's have a gander, shall we?
1. Sheryl Crow – 32
Sheryl Crow initially worked as a school teacher and did some odd jobs as a backup- and jingle singer. She didn't release her debut album until she was 31 and broke through the year after.
2. Bill Withers – 33
Bill Withers quit the navy and decided to record some demo tapes. He didn't even quit his day job when he broke through at 33 and his album cover depicted him at his job as a mechanic.
3. Matt Nathanson – 35
Matt Nathanson always worked hard. He released seven albums, toured far and wide and got himself a record deal, but had to wait until the age of 35 to get his major breakthrough.
4. Andy Summers – 35
Andy Summers spent the early part of his career as a session guitarist for other bands and toured the country. At 35, he met Sting and helped take The Police to the top of the charts.
5. Garbage – 29-42
They ran a music studio that hosted The Smashing Pumpkins. But it wasn't until they met Shirley Manson (29) that Steve Marker (36), Butch Vig (40) and Duke Erikson (42) made it big with Garbage.
6. John Grant – 42
John Grant's old band The Czars gradually broke apart and he ended up in Alcoholics Anonymous. When he picked up the guitar as a solo artist and broke through, he was 42.
7. Seasick Steve – 65
Seasick Steve had been sanding sewage tanks and bathed in alcohol to get the fibers off of his skin for a lifetime before he made it big at the ripe old age of 65 and won a Mojo Award.
Honorable mentions
Although our list has focused on musicians who've written songs on the guitar, they're far from the only ones who've made it later in life.
Here are some honorable mentions:
Ready for your second wind?
As you can see, there are plenty of guitarists who made it later in life, and even more singers musicians who did too.
If you think your time is better spent applying for senior discounts than rocking out, then just think what would've happened if Seasick Steve thought that way.
Time to rock out!