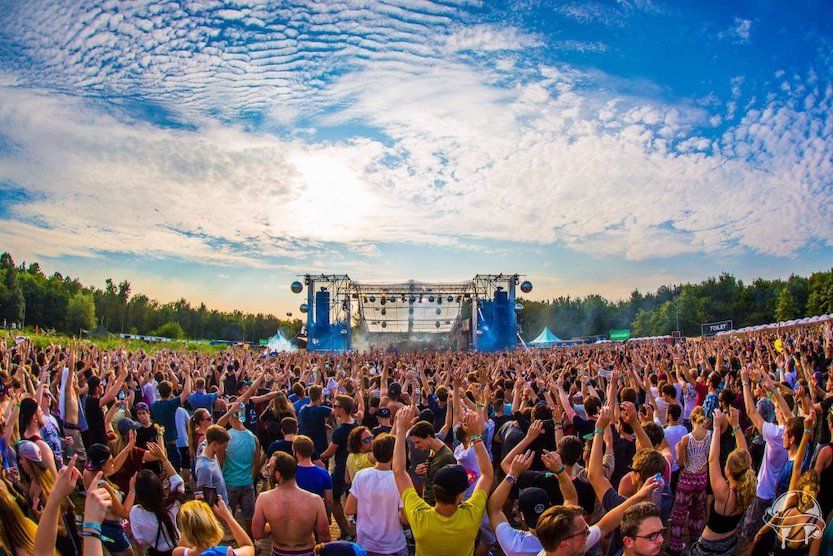 So you just bought tickets to attend your first ever summer festival! Best feeling ever. Time ticks as you simply can't wait to watch your favorite artists do their magic while you sing and dance along.
Going to a live festival can be the best day of your life. However, it can also be a completely disastrous night if you're not equipped with the bare necessities.
Take it easy though! We're going to show you how to make most out of this unforgettable experience, step by step.
Chapter 1: The Calm Before the Storm
The excitement builds up as you get ready for your first day at the school of rock. A long hot day awaits before you, so let's quickly go through the essentials!
2 bottles of water to consume before doors open
Sunscreen packets, SPF 30
Bucket Hat
Wet Wipes
Ear Plugs ( only if the music is so loud it hurts)
Portable charger 3000 mAh
Comfortable shoes
Although these are the absolute bare necessities, a detailed checklist is also recommended.
TIP: Apply a layer of sunscreen on every visible area on you. You certainly don't want to look like a tomato at the end of the day. Tie your bandana covering your neck, and always pour some cold water in your bucket hat before every act to refresh. Carry the oldest ID card you own with you, and don't forget a fair amount of cash.
 Chapter 2: Game Plan
Sun's Out. Doors are finally open. Everybody runs. Seems appropriate, so you run like hell and try to race to the barricades, right? NOPE. FALSE. NOT REALLY. 
First thing's first it is obvious to realize that standing in one place for the entire day under the fire hot sun will take its toll. It is just a matter of minutes where you will feel tired and stand back in search of water. Hence it is important to make a schedule of what artists you want to see on each stage.
While transitioning from act to act, it is important to pour some water into you hat to restore the energy and feel fresh for the next artist.
TIP: Be quick enough to transition. You have to take advantage of the post-set shuffle. That's when fans who were already there are likely to move out to another activity or stage. Be opportunistic. Be fierce, with a smile. Most importantly, make friends with campers, you need them.
Grab a quick bite midway through the event as you really need some nutrients and energy for sunset, as that's when the festival headliners will perform. Take advantage of the juicy calorie-heavy meal choices you have, as you will eventually burn them all. Except if you're here…
Jump in the cue for toilets whenever you need to. The line will never cut shorter.
The intro music comes in and the headlining artists come out. You forget all your problems and enjoy this once in a lifetime feeling with all the fans around you. You sing, dance, mosh, whatever it is, you'll only be thinking about how happy you are then. The day is at it's climax, and the feeling is like no other.
TIP: If you're really close to stage, you have a high chance of catching a drum stick or guitar picks from the band. Holding a personalized poster can be a hassle all day long, however you have a high chance of securing the jack pot.
Chapter 3: The Memory Remains
Words cannot describe how important it is to take a photo or a video while you are there. In the days, months, and years that follow, every time you hear a song come that was played at the concert, you will remember that exact moment instantly.
TIP:  Treasure your ticket and the merchandise you buy as they will one day be memorabilia that might be worth more than what you think.
A music festival is truly a magical event that joins people from all over the world to listen and enjoy their favorite artists in one night. Do you have any more useful tips? Let us know in the comments section!
Further Readings – 3 Top Tips for Playing Guitar Live