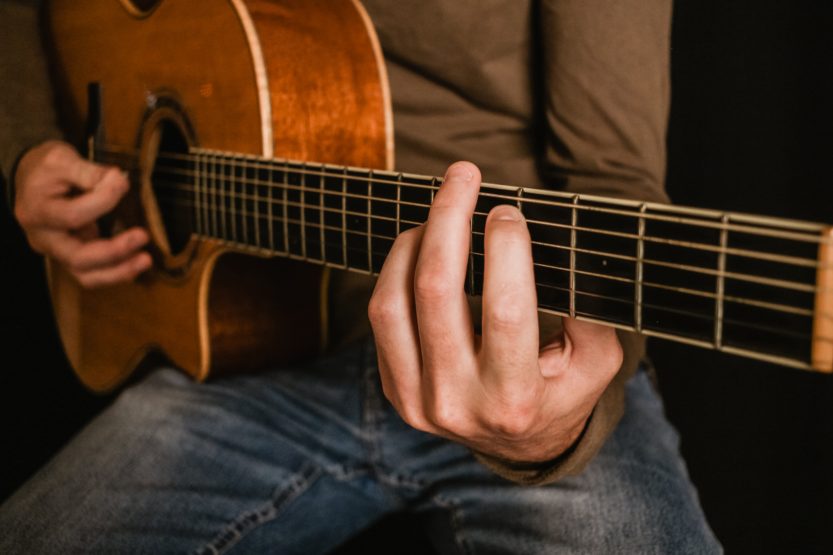 You're looking to put your guitar skills to work, but you're not sure if you are good enough. The truth is you don't have to be Slash or the next Hendrix to teach guitar.
You don't have to be a music theory expert either.
If you have a few years of experience under your belt, can play to a decent level, and have a foundational level of theoretical knowledge, then you're probably ready to go.
Remember, guitar teaching is about learning how to play not how good you are.
What Are You Going to Teach
You have decided you want to teach and now you need to decide what you are going to teach.
Naturally, you will want to decide what you are good at and lean into your experience. But be careful to not limit yourself, a niche is great but can limit your potential.
The more styles you can comfortably teach the more business you open yourself up to. And not to mention the side benefit of improving your knowledge and skills.
What Do You Need to Get Started
The best part about getting into teaching is you probably already have everything you need.
The most integral bit of kit you will need is a guitar, even the poorest of guitarist should have one of these.
Do you need teaching materials? Sure you do but one click of a button and all the material you could ever need is at your fingertips. Investing in a pad or a laptop would be ideal to give you convenient and portable access to anything you need.
Are you going to teach at home, or are you going to go mobile?
If you are fortunate enough to have a studio then it is a no brainer to conduct your lessons there. But most of us don't have a studio and this isn't a problem. If you have space at home to teach then any room with decent acoustics is perfect.
Going mobile? A trusty and reliable vehicle is all you need.
If you want to take your business online then invest in a decent camera and microphone. You can't conduct lessons with a laptop mic and a webcam from the nineties.
What to Do Next
The next step is to let people know you who you are and what you do.
Social media is your friend. Invest in your Facebook page, make it look good and keep it up to date. Open up a twitter account and get on Instagram because this is how you're going to keep the engagement going.
The golden rule is to keep active and build relationships.
Check out these essential tips for using social media to help your business.
What to Remember
Learning how to play the guitar should be fun.
Make sure to tailor your lessons around your students. Go at their speed and teach them what they want to learn. Set achievable goals with them right from the start.
Leave your ego behind and always remember it's about the student, not you.
Still unsure, consider taking a course to get you started.
Already Teaching?
Then why are you reading this? Just kidding. If you're already a guitar teacher, then check out these Music Teaching Abroad jobs! We'd also love your opinion on these tips. Please share with our community in the comments below!