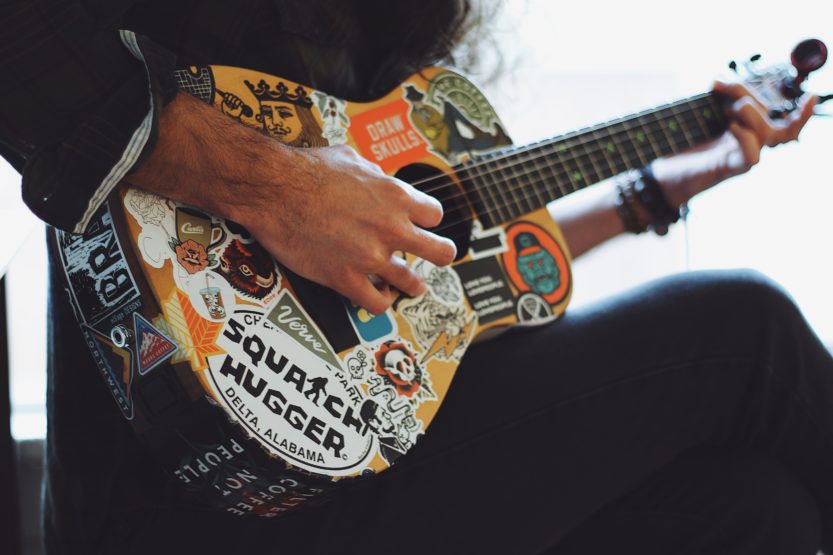 One of the most difficult elements of being a musician is finding your sound. As guitarists, we tend to wear our influences on our sleeves.
This is not inherently a bad thing but we must be mindful that we aren't hindering ourselves.
There is no one way to find your sound and each person's journey will be unique. But here we will share some things to keep in mind to help you on your journey.
Be Yourself
It may seem self-evident to be yourself, but this is the most difficult step.
Your sound is already a part of you, it's who you are. All your experiences, tastes and inspirations accumulate to make you, you. This uniqueness expresses itself in everything we do, especially our music.
Why then is it so difficult to find our unique sound?
One trait we share as humans is the fear of being vulnerable. In life, we are guarded, constrained by the way we should act or by what others think. And this feeling can be especially powerful when expressing yourself through your music.
To truly be oneself, you have to let go of your fears of what others will think of you.
Easier said than done. The first step is to stop worrying about what others are doing or what they would think of what you're playing. And start listening to what feels good to you, be your fan.
It's a long journey. But remember to ask yourself along the way "are you playing what you like or what you think others would like".
Use Your Influences
Finding your sound doesn't mean reinventing the wheel. You're not likely to create a whole new genre or a way of playing. It's all been done before and every emotion has been explored.
What you want to avoid is an imitation. If what you're playing sounds copy-cat then try again. Think about what you can add to that sound.
All the greats have their influences. Everyone is standing on the shoulders of those that came before them. Explore what it is about a particular artist that inspires you.
Listen to more music. Do not limit yourself to just one genre or style, explore all kinds of music. The more diverse your influences the more they will affect and shape one another.
Most importantly, keep experimenting.
Get Comfortable with Failure
You're not going to get it right the first time.
The only way you are going to get to where you want to be is to fail and fail again. It's a long journey and with each failure, you get a little bit closer.
When your first attempt doesn't work, don't scrap it and give up. You don't need to start from scratch each time.
Analyze your music and try to identify why it didn't work. Use an iterative process and build on what you have created.
Remember those who came before you, and don't give up.
Experiment with Tunings and Tones
The tone you produce as a guitarist is influenced by the make of your guitar, the strings, the wood, the fretboard, how you use your fingers, and whether or not you're using a pick, amplifier, or effect pedals.
Change any of these things around and you'll change the tone. Most famous guitarists have a particular guitar, setup, and playing style that produces their unique sound.
Another way you can shape your sound is to experiment with alternate tunings. We've covered this topic extensively because the Roadie 2 makes it a breeze to play around with different tunings.
What's Your Unique Sound?
We'd love to know more about your signature sound, so don't be shy. Drop us a link to your tunes in the comments below. Who knows? You might be the next star in our Roadie Spotlight series!