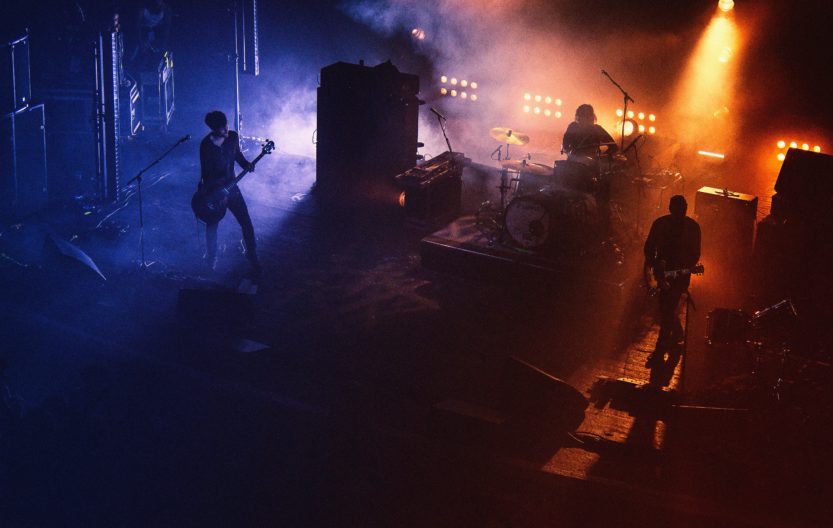 Once you have the fundamental skills of playing the guitar, it can be a perfect time to start a band. While it's fun playing music as a solo artist, it's more fulfilling when you play music with other people.
And not only that.
Forming a band will help you remain disciplined and motivated. This is because a band has strict guidelines and schedules for rehearsals that every member should follow.
But, starting a band may not be as easy as it seems. If you don't put your band in order from the start, you'll be caught up in endless dramas with your players.
Below you'll get the tips to save you the drama and get your band going in the right direction right from the beginning.
Have a Space for Rehearsal
Rehearsal space before the band members?  Yes, that's right.
You'll definitely need space to hold rehearsals when auditioning members for your band. If you live in a place where there are rehearsal rooms for rent, you'll be lucky. Otherwise, you'll have to pull up resources and build a soundproof room.
Know What Your Band Needs
Before you advertise for band members, be sure of who you need.
Sounds obvious right?
Yet, some make the mistake of choosing people just because they like them. Instead, you should consider the roles that need to be filled, and look for people to match those roles.
Advertise for Members to Join Your Band
One of the ways to find people to join your band is through advertisement.
Your band ad must address your prospective members directly – making them feel like the ad bears their names.
Unsure of where to advertise?
You can connect to like-minded persons, ask other musicians, or post flyers in clubs, music stores, and schools.
Hold Auditions
Once you advertise for band members, you'll surely get a few responses.
Have a set of questions that you'll ask each musician, and keep a record of how each of them responds. Choose the ones that interest you and set an audition. Choose songs that they can easily learn and let them practice. This way, you'll have songs you can perform together during rehearsals.
Further Reading – The Right Way to Jam with Other Musicians
Have Some Ground Rules
You cannot move forward with your band members unless you agree, thus the need to set out some ground rules. However, when starting your band, avoid complications, and fights about future royalties.
Here are some fundamental management issues that you must figure out as a band from the start:
Start Playing
The ultimate goal for setting a band is getting together and playing music. Here you will get the chance to know how each band member is performing and decide who to keep.
Do you have your own experiences you'd like to share? Drop your comments in the section below!
Further Reading – 3 Habits to Improve Your Guitar Skills