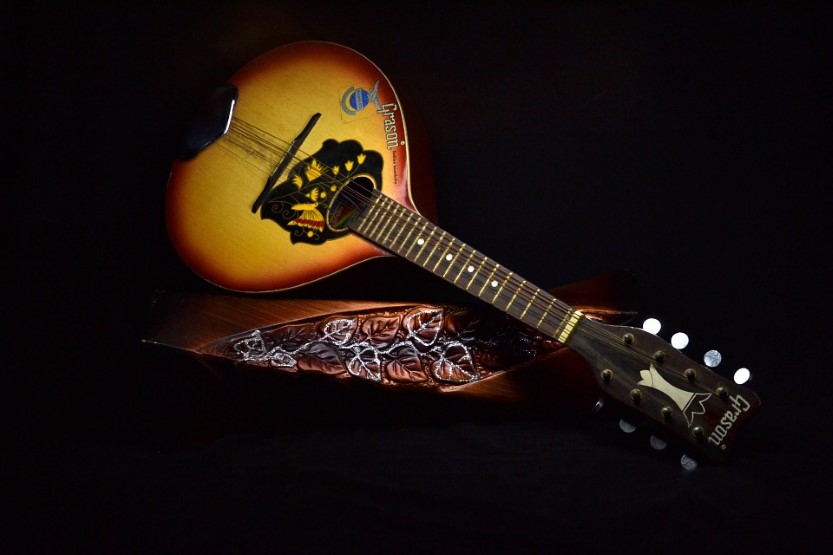 Everyone loves a bit of bluegrass, and the wonderful sound of a mandolin that always comes with it.
Personally, bluegrass reminds me of Deliverance, which reminds me that river-rafting is potentially more unhealthy than it is fun.
But the beautiful sound of the mandolin can be heard in other genres as well.
Check out these songs, for example:
How to Tune a Mandolin with the Roadie 3
So you're in love, and you want to play the mandolin. I don't blame you. It's like a ukulele, but better. Grab your mandolin, your Roadie 3, and let's get this baby in tune.
But wait. Isn't Roadie 3 a guitar tuner? Will it even fit the tuning pegs on your mandolin?
If you've previously owned the first Roadie (thanks for the support!), then you might remember having to fit an adapter on it in order to tune your mandolin.
But no more. The Roadie 3 is an equal-opportunities tuner, and takes care of all instruments regardless of size and shape. It's perhaps the most progressive and inclusive guitar tuner out there — just sayin'.
Here are the steps:
Turn on the Roadie 3
Select mandolin from the list of instruments
Attach Roadie 3 to the tuning pegs
How to Tune a Mandolin the Old Fashioned Way
So maybe you haven't yet made the leap and got yourself a Roadie 3, or maybe you've forgotten to bring it with you to the jam. No worries, there are other ways to go about tuning your mandolin.
The mandolin standard tuning is G-D-A-E. Well, actually, it's G-G-D-D-A-A-E-E.
With that in mind, you have a few options when it comes to tuning your mandolin:
Once you have one of these tools at hand, you're ready to tune your mandolin.
Here are the steps:
Check the intonation and adjust the bridge accordingly
Tune the first G string to the reference sound (see above)
Tune the second G string to match the first
Adjust the three other pairs of strings in line with the G strings
Play all the strings to make sure they're all in tune
Check out how Allen Music does it here: