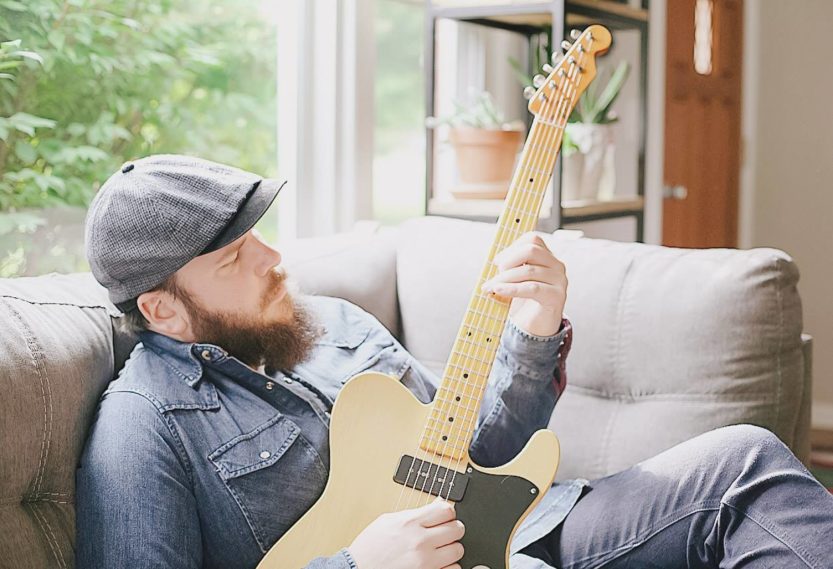 Not all stars are plastered across social media. Some manage to create a buzz without resorting to self-aggrandizing promotion techniques. 
Jack Ruch is one of those people, and we've caught wind of his music on Instagram. There, he blesses the ears of his followers with beautiful solos on an almost daily basis.
Who is Jack Ruch?
Jack Ruch is a jazz, blues, and soul guitarist from Nashville, Tennessee. He's racked up an impressive following on his YouTube and Instagram accounts over the past decade or so, and we've been wowed by his versatility and groovy guitar chops. 
Ruch is not "out there" on social media in the contemporary sense. In fact, he's a very private individual who just so happens to be an influencer among the guitarists of Instagram. Thus, his bio simply reads "Husband, Dad, and guitar player in Nashville, TN. Available for Skype lessons."
Say no more, Jack. Just let the riffs and licks speak for themselves.
What Does Jack Ruch Sound Like?
With a repertoire like Jack Ruch's, it's perhaps better to ask what he doesn't sound like. There's no death metal or punk rock to be found here. That's for sure.
Rather, you'll be treated to a beautiful mix of soul, jazz, blues, and rock ballads. Catch him on Tuesdays if you follow the #telecastertuesday hashtag on Instagram, and you'll hear some sensual rhythms and solos. 
Here's a little taste of what to expect:
https://www.instagram.com/p/B5vDAOlnAHs/?utm_source=ig_web_copy_link?utm_source=ig_embed&utm_campaign=loading
Watch Jack Ruch in Action
There is plenty of material for you to dig into on Instagram, but you can also find some of Jack Ruch's older videos on YouTube. They may be a decade old, and his beard a bit shorter than it is now, but the technique is still solid. 
Check out this tutorial on how to play the Foo Fighters "My Hero" guitar solo:
Follow Jack Ruch Online
As mentioned earlier, Jack Ruch isn't all over the Internet. He's mainly on Instagram. But if you're a budding musician who wants to learn the ropes or just a fan of jazz and blues, then follow him and enjoy the show.
Here are the links we could find on the man: