How to Play Counting Stars on Ukulele
by Frederik Nielsen, Jun 12, 2020 . 3 min read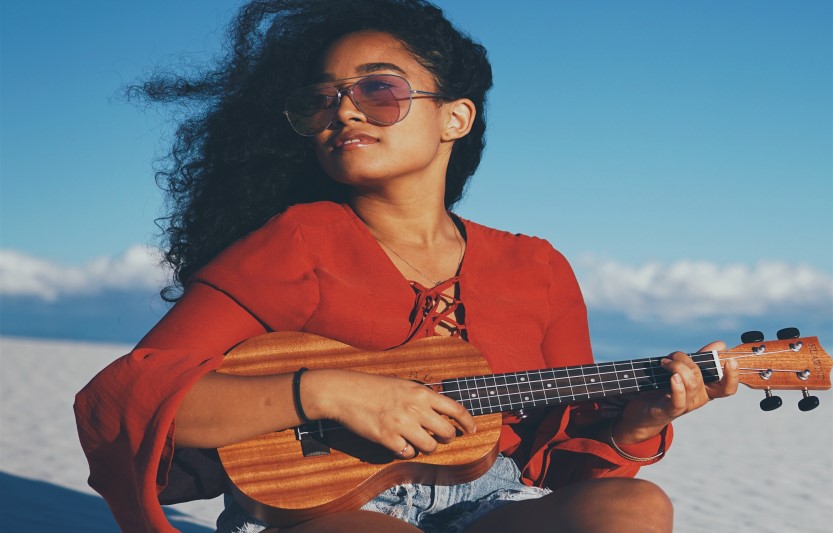 Released in 2013, Counting Stars by OneRepublic is one of the most successful singles produced by the band. Due to its simple chord progression, the song can be played by both experienced and inexperienced Ukulele players.
Counting Stars Ukulele Chords
Playing the Ukulele has become very popular over recent years. It also helps to start to learn to play by beginning with songs that you actually love. Also, try downloading the Ukulele by Roadie app for additional help in learning to master this and other songs!
OneRepublic originally recorded the song in the key C#m. So, if you are aiming at playing along, you'll have to either place a capo on the fourth fret or transpose.
The Counting Stars Ukulele chords are four: Am C G  and F.
The best part is that the chord progression used in Counting Stars matches with chord progressions used in many other hit songs. For instance, the chords used in James Arthur's song Impossible matches the one used in this song. So once you've mastered Counting Stars, you've also almost half learned another song at the same time! 
Counting Stars Strumming Pattern
Playing Counting Stars on Ukulele involves the use of Dynamics. From one part of the song to another, you'll need to vary the density and volume of your playing.
Don't make the mistake of using the same volume throughout the song. You will be surprised at how changing the pace will grab your attention.
To keep it very simple, use the easy key of Am. Also, you can approximate your guitar intro by playing the below pattern for each chord:
A |——–0—–|
E |——–0—–|
C |—–0—–0–|
G |–2———–|
Using your thumb, pick the two top strings before plucking up using the index and middle fingers for both notes on strings A and E, and use the thumb for the last pick (DD DUDU (D))
Use a  Low-G string to produce a guitar sound, while the high-g to generate a fine sound. Either way, you'll have the same note. The only difference will be whether the note is in the lower or higher octave.
Counting Stars Structure on Ukulele
The structure for Counting Stars is not very complicated. You'll follow the pattern Am C G and F for almost the whole song.
Also, you'll need to repeat the pattern in your right hand two times for each chord.
Playing Counting Stars on Ukulele
Through practice and determination, you'll find yourself playing Counting Stars perfectly on Uke. If you are unsure of how to apply some parts of this article, maybe the below video tutorial can help.              
Once you've mastered Counting Stars, you can learn another notoriously famous song to impress your mates with. Check out our article on How to Play Let it Be on Ukulele and let us know in the comments below which is your favorite!
Get our free Alternate Tunings Guide!