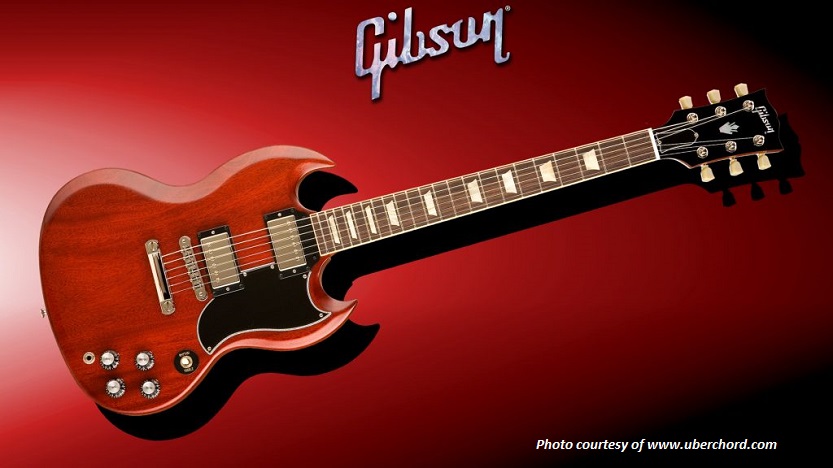 There is a lot going on in music right now, and this past week has been no exception. The Billboard charts revise their strategy, Gibson goes bust, Kanye busts the Internet, your songwriting credits will be in the crypto-dimension, and you can be anywhere you want to be – as long as you're wearing space-goggles. Here are Last Week's Biggest Music News.
Billboard chart changes how it ranks music
CD sales have been out for a long time now, and naturally Billboard and other charts have begun to rank songs and albums depending on their streams. Now, however, they are switching it up. Streaming music for on a paid service will now count three times as much as streams from a free service. This means that a song being played on the paid version of Spotify will bump the artist up the Billboard charts three times faster than the same song played on the free version of Spotify.
Gibson goes bust
Say what now? Gibson guitars, as in the ones brandished by Jimmy Page, Keith Richards, Slash, Bob Marley, Noel Gallagher, and Elvis? Yes, that Gibson. Bust. Bankrupt. Winding down. The legendary company, which was founded in 1902 as "Gibson Mandolin-Guitar Mfg. Co. Ltd.",  has filed for bankruptcy. This is not only bad news for you Les Paul fans, but also for me and my KRK studio monitors. The upside, I guess, is that the value of Gibson guitars will now skyrocket.
Kanye breaks the Internet (again)
I know this is a touchy subject, so let's not get political here. All that needs to be said is that Kanye West never stops being… interesting. And he never stops breaking the Internet. And he has a new album coming out. Actually, he has four new albums coming out. And he's back on Twitter. And he has designed track pant boots, whatever that is. And his new Yeezy Slides look like they're trying to rival Crocs. I'm just going to stop here.
The music industry goes crypto
The future lies in the blockchain. I can't tell you where exactly it'll be, because the whole point of blockchain technology is to keep everything decentralized. Now the turn has come to the music industry. JAAK wants to build a global network of intellectual property rights called KORD. Pitbull, meanwhile, has launched his own ICO (initial coin offering) called Smackathon, where users will be able to use Ethereum tokens to pay for music.
Live concerts are so yesteryear
Live concerts are an amazing experience…The feeling of witnessing greatness in the present. The atmosphere created by the interplay between the band and the crowd. The rush of being so close to your idols that you can almost hit them with the extra underwear you brought along. But you know what is also amazing? Sitting at home with a bag of chips. Melody VR wants to make sure you can enjoy both of those experiences at the same time. With their headset, you can be virtually present at any gig – you can even be on stage.