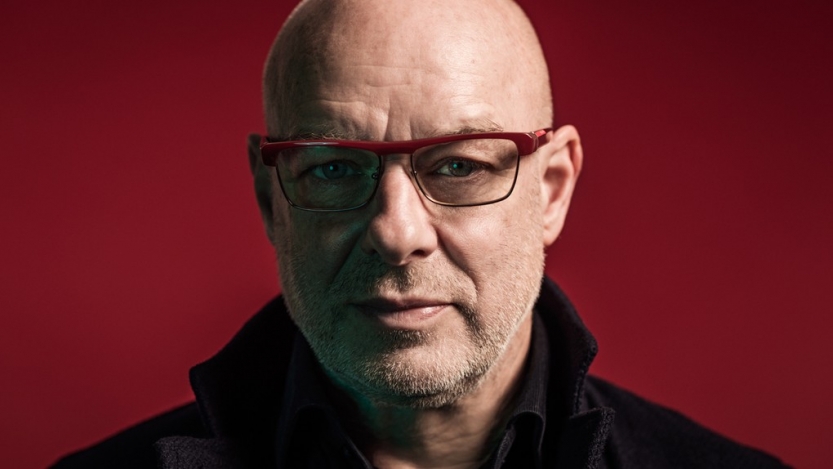 Brian Eno may very well be the best ambient music creator of our time. At the very least, he stands very tall among the greats. You'll basically find Eno's name on every list relating to ambient music. For many, he is the undisputed king of ambient. He's released dozens of albums focusing on many different genres and has collaborated with numerous talented artists, including Robert Fripp, David Bowie, John Cale, Cluster, Harold Budd, David Byrne, Harmonia, and the list goes on.
The thing about Eno's ambient work is that it's all so otherworldly beautiful, it's sometimes incapable of describing, or better yet, rating. Much of Eno's work was way ahead of its time, and for that fact it kind of remained genre-less when released. Whatever words you want to use to describe how Eno's music makes you feel, the one thing that is common across all his brilliant ambient creations is that they take you on a journey; a trip to faraway places where the mind becomes empty; a voyage to space where you feel like you're floating. It is the best instrumental music for chilling out and unwinding…Sounds of pure relaxation to hypnotize you to a pleasant, ambient state of mind.
Here are 4 of Brian Eno's Greatest Ambient Masterpieces
1. An Ending
From the album Apollo: Atmospheres and Soundtracks, An Ending is easily one of Eno's most epic songs. Eno has created a song that has the capacity to make us feel like we're roaming through space. The album was originally recorded for a documentary called "Apollo," so all the songs have themes surrounding space, which seems apparent, due to Eno's ability to musically convey feelings and places.
2. Thursday Afternoon
Thursday Afternoon is Eno's 11th studio album. This is the only track on the album – a magical 60-minute composition. The beat-less song seems to flow along perfectly, putting the listener in a deep, claiming state. The song features simple chords and notes played on an acoustic piano to a background of ambient synths. An album you can put on at an time and play over and over, allowing it to accompany your daily doings.
3. 2/2
From the album Ambient 1: Music for Airports, 2/2 is the last of four songs on the album. Arguably Eno's most famous ambient album, Music for Airports was created to be played as a sound installation at airports in hopes of making the often-tense atmosphere more relaxed. Music for Airports is commonly ranked as one of the best ambient albums of all time. 2/2 is a stunning song – it instantly instills in the listener a feeling of pure bliss; a message that everything will be okay.
4. A Stream With Bright Fish (with Harold Budd)
Many of Eno's masterpieces feature a piano playing spacey, soothing, sometimes eerie notes. Harold Budd and Eno have collaborated on two full-length albums, resulting in many timeless songs. From the album The Pearl, A Stream With Bright Fish is a deep piano piece, whose spacey notes echo into your core.
If you're a Brian Eno fan, which of Brian Eno's Greatest Ambient Masterpieces is your favorite?