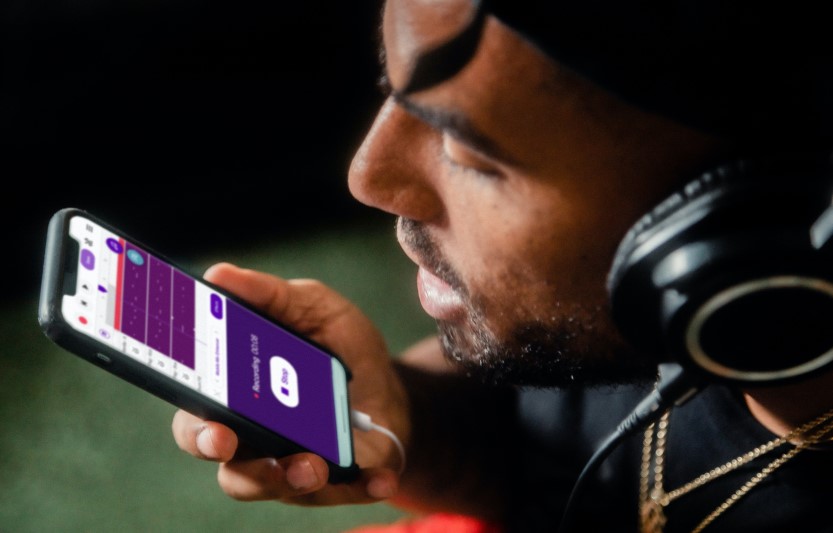 In this list of music practice apps for beginners we'll explore the best there is to get you started with making music.
We're going to cover everything from stuff all the way to truly necessary stuff. Let's transform your phone or mobile device into a beginner musician's dreamland. Well, before you get too excited, we will be including a metronome. Yes, it is that important! So here you have it, our list of music practice apps for beginners. 
We're very proud to include our Roadie Coach on this list. This is the first and only AI-based guitar, ukulele, and singing learning app that actually listens to you play and then provides customized feedback. With Roadie Coach you can work on your chords, strumming patterns, rhythm and learn full songs on a step-by-step approach. This app is for guitar, as well as ukulele and, is as fun as it is effective. 
This app offers you music theory in a simple and easy-to-understand fashion. It is made by the website musictheory.net which is one of the best places to get started with music theory. I know, this might sound a bit boring. I have only two things to tell you. First, music theory is not boring at all. Second, Tenuto makes it fun, interactive, and highly intuitive. 
If you want to be a decent musician, you will have to learn at least a little bit of music theory. Tenuto is a fantastic app to get started with this endeavor, and it costs less than you'd pay for a latte. 
Garage band has been one of the ultimate beginner DAWs for years. It allows you to record, track, overdub, mix and more. It offers limited features, which is actually a great asset when you're starting out. Trust me, you don't want to be flooded with 575 tracks staring at you when you're just beginning.
Produced by Apple, the iOS version lets you take Garageband on your iPhone. In other words, you can make music on the go in a simple and easy to use DAW.
It is hard to overstate the importance of a metronome in a musician's development. Pulse allows you to develop good time in a streamlined manner. Naturally, for this to work you need to practice often. 
Pulse features custom colors and click sounds, subdivisions, different time signatures, and tap tempo. Simply said, this fantastic free metronome app lets you customize your settings to make your practice sessions fun and tailor-made. 
This list of music practice apps for beginners offers you a lot of tools to get you on the right track. Best of all, they all fit in your pocket, so you can make music and practice on the go. All of the apps mentioned above work especially well for guitar, ukulele and bass. Feel free to leave us a comment with other apps that you think are good for beginners.