The Five Best Recording Software Today
by Rodrigo Sanchez, Sep 14, 2020 . 4 min read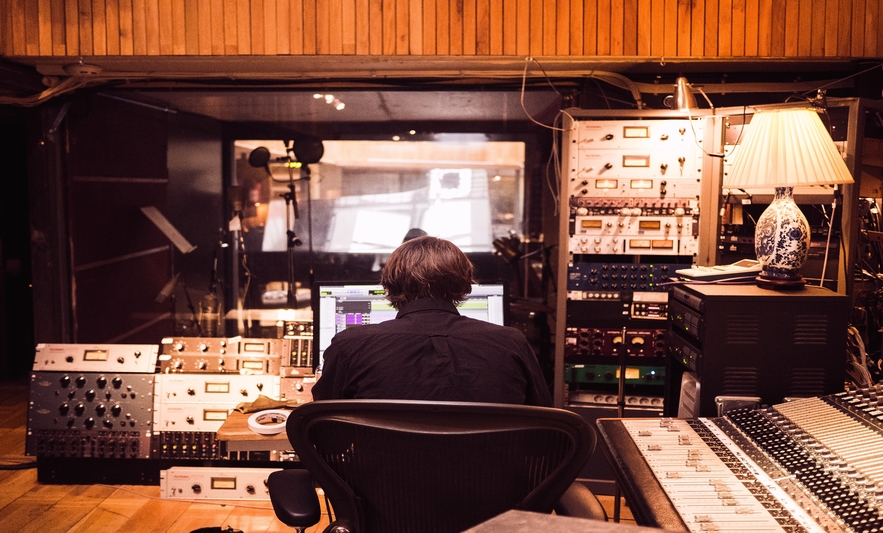 The best recording software today will work fine for experienced engineers and beginners alike. In other words, there is no such thing as the best recording software for beginners.
We're going to be talking about the best DAWs out there and FYI, DAW stands for Digital Audio Workstation. To clarify, that means recording software. After all, you wouldn't buy a guitar with five strings to then move on to one with six strings.
It's the same with recording software. You pick one and start learning. Moreover, recording software is very affordable, so the argument of starting with something inexpensive does not apply here. Furthermore, many of the software below offer "light" or "student" versions which are simpler. In addition, there are a plethora of resources for learning to operate the best recording software. For instance, YouTube alone has thousands of tutorials on how to use all of the software below. Without further due, here are the best recording software today. 
Logic is an extremely powerful tool for recording. It is Apple's flagship recording software. And truth be told, they did an amazing job with it. This software is as intuitive as it is powerful. Additionally, it is also highly flexible and allows the user to work in a very musical way. Therefore, Logic has arguably become the favorite software of most musicians that produce. You can buy it for the price of an extremely cheap guitar. Or you can pay an affordable monthly fee and have it as a subscription service. Logic is also a natural progression from GarageBand. Their interfaces are similar. However, Garage Band is severely limited when compared to the software on this list. 
Pro Tools is the undisputed standard recording software in the music industry. If your goal is to become a serious producer or engineer, you will have to learn Pro Tools. Certainly, this is also a very powerful DAW. Its reputation is that Pro Tools is more for engineers and not as flexible. However, it has been the industry standard for two decades. It also features constant updates and upgrades. There are endless debates about whether Pro Tools or Logic is better. There is only one way to know. And trust me, plenty of musicians and engineers can work in Pro Tools and Logic.  
Another very powerful software, Cubase has long been an alternative to Pro Tools or Logic. It is made by Steinberg, a division of manufacturing giant Yamaha. It started as being available only on PC. At that time, Logic was only available for Macs. And Pro Tools was only available for customers that bought their most expensive hardware. However, all three are available on both platforms. Cubase also developed a reputation for being popular among film and TV composers. However, it is also a recording software used by several well-known music producers and musicians alike.  
Studio One Software has been increasing in popularity in the past few years. It is made by PreSonus, a company known for good and affordable recording gear. Many of their interfaces appeal to musicians and beginner producers on a budget. And all Presonus' interfaces come with Studio One pre-installed. In other words, it allows you to start recording for a fraction of the cost. And all of this with good quality. Certainly a very appealing fact. 
Ableton Live is a favorite of musicians that use backing tracks. You can seamlessly lay a drum beat, bassline, horn section or whatever you want to add to your live show. It has a reputation for being easier to use than any other software and has become a travel companion to many touring musicians. On the other hand, Ableton Live can also be your main DAW. You can produce, mix, and develop your song ideas using this powerful tool. 
We live in a very unique time. The best recording software offers immense power for a very affordable price. The sheer capabilities of these softwares' features are staggering. Thirty years ago, you would have to sell your house to be able to afford to record. Now, you can be fully loaded to record with half of your monthly rent. You could try all of the above best recording software if you wish. But don't worry. I won't trigger your G.A.S. All of these software companies offer a trial version. Take advantage of that. After all, there has never been a better time to create music. Feel free to leave us a comment. 
Get our free Alternate Tunings Guide!