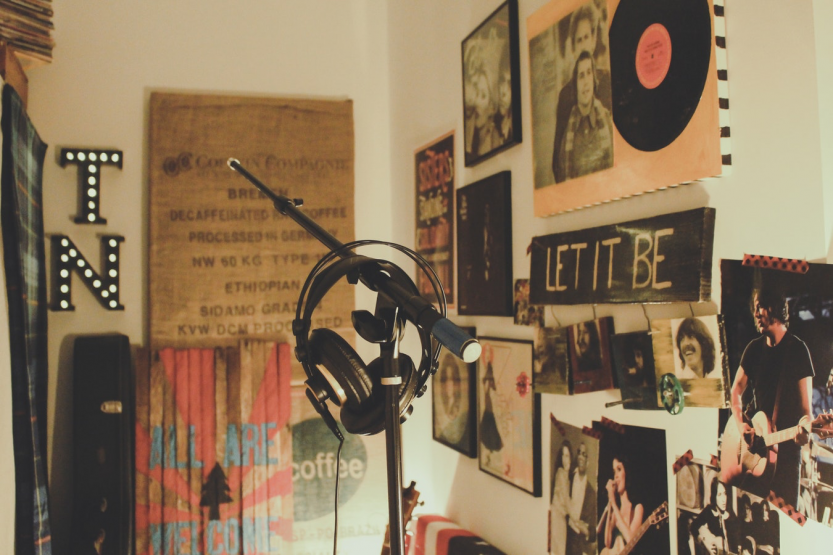 Recording at home has always been fun. Even before we were forced to do it due to the COVID-19 outbreak that has us all on lockdown. It's possible to do so much with modern recording equipment. There are, however, a few things you should be aware of before digging in. Here are some recording tips for home studios.
Prepare
Great mixes come from great recording. Make sure everything is set up and prepared before you start a recording session:
Rehearse beforehand
Warm-up vocals, fingers, and/or feet
Bring a notepad or iPad
Set up mics and amps
Tune all instruments
Check strings and drum heads
Create a DAW Template
Your DAW will likely allow you to create templates with custom tracks, plugins, and settings. Create one or more templates so you can quickly get started with a recording session. It will also save you time if you get a stroke of genius and you've just got to get something down right now.
Record at 24-bit
Remember Nintendo? As in the Famicom. The games were in 8-bit. Then came the Super Nintendo. Whoa! 16-bit. Where am I going with this? Your DAW will allow you to record in 16-bit and 24-bit. The higher the bit-rate, the more detailed and nuanced your recordings will be. 24-bit recordings take up more space than 16-bit, but they're worth it.
Avoid Headphone Bleed
A lot of vocalists like to have the music track as loud in their ears as possible. That can be a problem with most cheaper headphones. It's a good idea to invest in some sound-isolating headphones. Alternatively, get used to recording vocals with the music low. That will avoid it bleeding into the vocal recording.
Eliminate Environmental Noise
Many DIY musicians will record in the same room as the computer they mix on. Depending on your setup, you might have fans to cool down the computer. Fans make noise, and noise ruins your recordings. Minimize noise by reducing your fan speed, or by pointing your microphone away from your computer. An even better solution is to record in another room.
Record in a Separate Room
It's always better to record in a separate room if you have space. Setting it up is easy. All you need to do is lead two cables from your audio interface: one for the microphone and one for the headphones. There are many ways to go about it. My favorite toy is the Logic Remote, which allows me to control my DAW from the recording room.
Equipment vs. Performance vs. Acoustics
If something doesn't sound right, you've got to identify the reason. Investing in a new microphone is pointless if it's your performance that is lacking. Try to use the process of elimination when determining the cause of the bad sound.
Record Multiple Takes
You can usually cycle record on your DAW. Record multiple takes of the same segment and audition each take. It will allow you to create a composite track made out of all the best takes. Frankenstein it up!
Now that we've shared our recording tips for home studios maybe you need to take it back a step first and check out our article on How to Build a Home Studio.