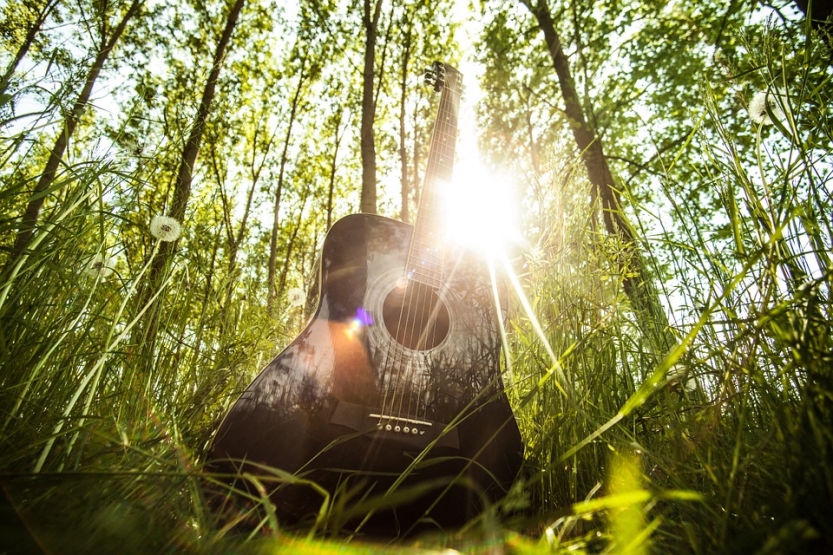 Today, we're going to have a look at borrowed chords, and the flat-six chord more specifically. Don't know what either of those are? You've heard them in action, you just didn't know it! Allow me to explain…
What is a borrowed chord?
Is it a chord you have to give back as soon as you've played it? No. A borrowed chord is a chord you include from the scale parallel to the one you're playing in now. For example, if you are playing in C major and sneak in a Bb major chord — even though it's technically not allowed! The Bb major chord is from the C minor scale! Don't worry, if you do it right the music police will not pay you any visits. As long as you do not borrow any chord from a completely different scale (like F major, when you're playing in C major) then no one will notice. But you will sound awesome.
Don't believe me? Listen to Paul McCartney explain it here:
What is a flat-six chord?
You can borrow several different kinds of chords from parallel scales, including the flat-three, the minor fourth, and the flat-six. The flat-six, which we'll discuss now, is a major chord from a parallel scale. So if you're playing in C major, it will be an Ab major. If you're playing in A major, the sixth-chord will be an F major.
How does it work? If you look at an Ab major, it consists of Ab, C, and Eb. Out of those three, only the C belongs in the C major scale which you're playing in. However, the C major scale also includes A and E, which are only half a step away from G and Eb — both of which are in the C major chord. Using a flat-six chord will add a bit of flavor to your guitar playing.
How do you use the flat-six chord?
As you have probably figured out, you've got to be sneaky with the flat-six chord. You can't just play it willy-nilly. Guitar nerds will lose their minds, and you will receive hate mail. But if you have a listen to some of the veterans, you will quickly hear how it can successfully be incorporated with great success. Which veterans? Listen to the likes of Eric Clapton, The Rolling Stones, Elvis Costello, The Beatles, Leadbelly, Nirvana, and Boston.
Since You're Here…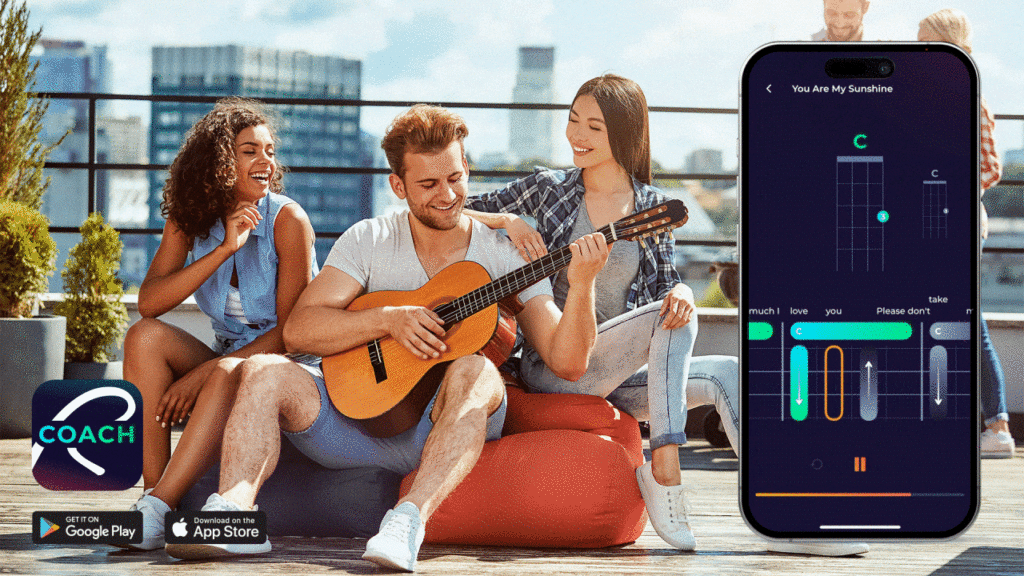 Fast-track your guitar learning journey, with the Ukulele and Guitar Coach App by Roadie Music. (iOS | Android)
This is the first and only AI-based guitar and ukulele learning app that listens to you play and guides you with customized feedback, just like a music teacher would. Coach will mainly help you :
Discover & master ANY chord
Practice strumming patterns
Learn any song from scratch & at your OWN pace
Get personalized feedback on skills that need improvement
Let's have a look at Smells Like Teen Spirit, because every guitarist worth their salt will have played this at some point in their life. The chord progression is F, Bb, Ab, and Db. Notice anything unusual? Ab and Db should stand out. Had Cobain been a purist, he would have played F, Bb, G, and C. But he didn't, because that's not how rock stars do it. Listen to it here:
Remember to tune up
If this is a new territory for you, you will want to make sure that you're in tune before venturing into borrowed chords like the flat-six. Grab your Roadie tuner and check this out:
#1: Turn it on and select your instrument.
#2: Roadie will show you which note to start tuning, so place your tuner on the corresponding tuning peg.
#3: Pluck the string, and let Roadie work its magic — once the tuner beeps and flashes, you know magic has been worked.
#4: Repeat for all strings.
And you're done! Ready to incorporate some borrowed chords into your next tune? Let us know how you get on!
Be The First To Know
Something great is coming! We, at Band Industries, are launching our next-generation automatic guitar tuner ROADIE 3 on Kickstarter very soon. Sign up here to get notified of the launch and gain access to an exclusive first buyer's price. We've gotten smarter and are using all that we've learned to blow your mind again with the new and improved Roadie 3. This tuner solves all your tuning needs, and you'll definitely want to know when it's out!