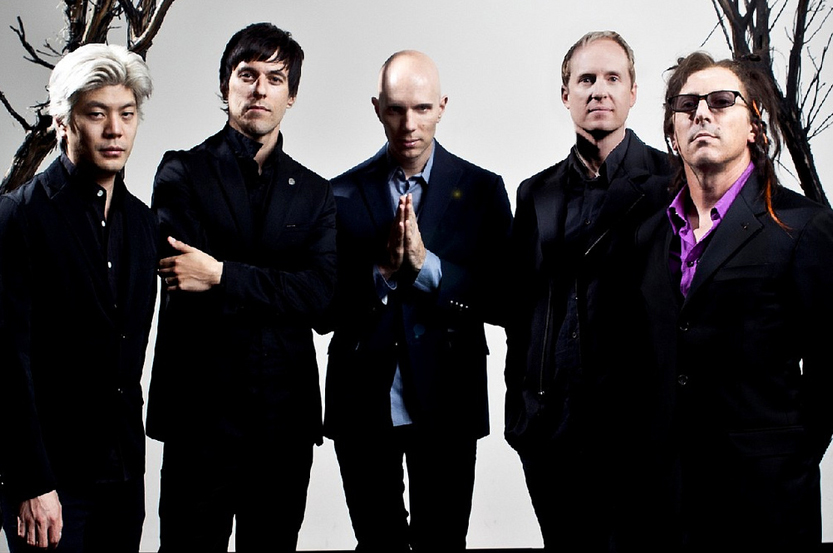 Last year saw some great releases from a number of Roadie's favorite artists. And, in celebration of that, we've decided to compile a list of our top 2018 albums for your listening pleasure!
If you want to check out some of the best rock music of 2018, this is a pretty good place to start. This isn't a countdown or anything – just a selection of great albums that got regular rotation on the Roadie turntable last year.
Halestorm – "Vicious"
"This album is about ownership, being unapologetically you, and not just survival but overcoming all the things that stand in your way. I kept this record very personal lyrically, and we kept it very adventurous and wild musically."
– Lzzy Hale on "Vicious" (via Parade)
Halestorm's 2016 album "Into the Wild Life" was a divisive moment for the band. AOR-leaning moments and pop-gloss production stretched their hard rock cred among some fans. But, with 2018's take no prisoners "Vicious," Lzzy Hale and co. reminded listeners that they still know how to throw down with the best of them.
This no-bull, balls-to-the-wall collection of gnarly hard rock anthems delivers the goods, honing and sharpening the band's sound and affirming that Halestorm still know how to deliver the goods.
Myles Kennedy – "Year of the Tiger"
"I wanted to make a record that I needed to make, get things off my chest lyrically and musically, and it's a side of myself musically that I love."
– Myles Kennedy on "Year of the Tiger" (via CoS)
We've always loved Myles' work with Alter Bridge and Slash. But, "Year of the Tiger" showed us a side to the singer/guitarist that we never expected. This concept album, about the death of Myles' father, pulls back on the hard rock anthems, playing instead in the ballpark of Americana, blues, country and folk. Myles has never sounded as vulnerable and raw as he does on this album.
A Perfect Circle – "Eat the Elephant"
"With everything that's happened with digital and social media, there's an abundance of platforms for people to squeak… What they're squeaking about always seems to be about what you're doing wrong, rather than what they're doing wrong. There's little accountability. There's little desire to look at themselves and ask what they're contributing to make things better…"

-Maynard James Keenan (via NME)
While Tool fans are still pining for a new album, lovers of Maynard James Keenan were at least treated to a new record this year in the form of A Perfect Circle's "Eat the Elephant." Eschewing the rock drive of the band's previous records, this album – their first since 2003 – is ominous, angular and driven by luscious sonic textures. Reflecting Maynard and co-conspirator Billy Howardel's disillusionment with our relationships with modern technology, it's a moody, weighty offering that might bewilder at first, but will keep you coming back for more.
That's it for part one. Make sure to check out the next edition for part two. Oh, and let us know your favorite albums of 2018 in the comments section!