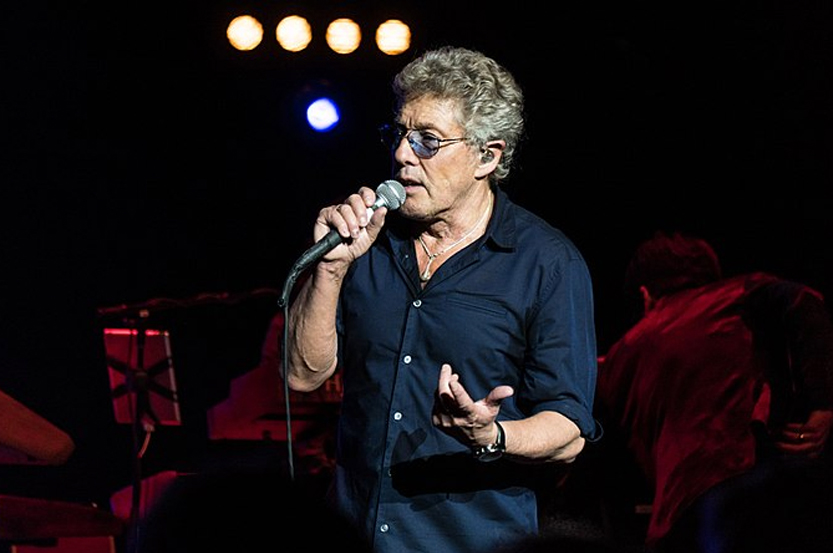 Few groups can claim a half-century of excellence in the field of rock and roll. But The Who is one of them. Having celebrated their 50th anniversary back in 2012, the band still tear it up on stages across the globe, performing classics like "My Generation," "Pinball Wizard" and "Won't Get Fooled Again."
Review
While the 'orible-oo are still an active concert force, though, new music hasn't been so forthcoming. The band's last album, "Endless Wire" came out way back in 2006, and, but for a single track – "Be Lucky" – from 2014's "The Who Hits 50!" compilation album, we've not heard a thing from Daltrey and Townshend since.
It's something that Roger Daltrey has been all too aware of for some time. Back in 2013, he was mooting releasing a new solo album, in part to keep his voice in shape:
"The Who don't do enough gigs for me. If I stop singing at the age I am now, my voice will be gone within two years. So I've got to keep it going. It's like a car engine you've got to keep running."
Five years later, we have the result in Daltrey's "As Long As I Have You" album. A mixture of self-penned songs and covers by the likes of Nick Cave and Stevie Wonder, it sees the singer stepping out from The Who (though not entirely – Pete Townshend still plays rhythm guitar on the majority of tracks) and marching to the beat of his own drum.
Response
The record has been going down well with critics, and we'd definitely recommend checking it out. And, if you want an idea of what Roger's going for on this release, you could do a lot worse than checking out the excellent "Where Is a Man To Go," released as a single recently.
A cover of Jerry Gillespie and K.T. Oslin song (originally titled "Where Is a Woman To Go"), it's a soulful, slow burning blues jam with huge, Who-esque choruses and gospel backing.
Daltrey's voice really shines on this number. Huge as ever, warm and emotive, it doesn't at all betray his 74 years, sounding vital and passionate at every turn. With tasty gospel inflections, it has uplift and soul in abundance and reminds you why Daltrey is still considered one of the greats in the field of rock vocals.
We might never hear new material from the Who again and, with the singer in his seventh decade, this might be the last we hear from Roger Daltrey. If it is, though, it's a fine send off and credit to a man who has long been one of rock's true voices.
Did you pick up "As Long As I Have You"? Did you like "Where Is a Man To Go"? And would you like to hear another album from the Who? Share your thoughts in the comments!