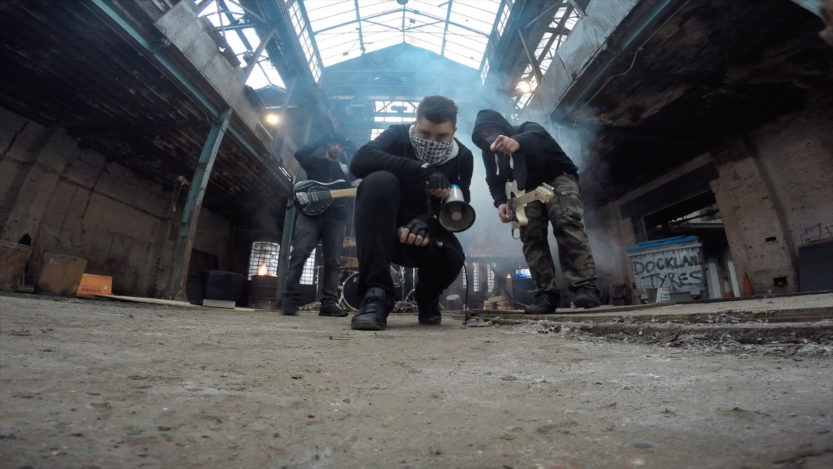 When I'm not dropping gems of wisdom in blog posts, I dress up as a rock star and front a band called Rosen. We recently got our hands on the Roadie 2, and it was a game changer to say the least. As I was already familiar with the Roadie series, I had our guitarist Matt Ress do the heavy testing this time as he's the designated gearhead in our group. Matt has all the gear — or so he thought. He even went out and bought the Nothingizer:
Needless to say, he was thrilled when he discovered the Roadie 2. I took the liberty to ask him a few questions after he'd had a chance to play around with it. Here is what he said:
The Conversation
Frederik: How are you finding the Roadie 2?
Matt: So high tech, so much fun!
Frederik: What's your overall impression?
Matt: Fantastic tuner for every guitarist. Precise, easy to use, quick, and just simply cool.
Frederik: What's the best part about it?
Matt: I like it's simplicity. I can just grab it, press one button, and start tuning. Well, I can actually make the tuner do all the work for me. Tuner comes in with a ton of different tunings programmed for 6, 7 and 12 string guitars, also for other instruments like banjos and ukuleles.
Frederik: How is restringing now?
Matt: Changing strings is a pleasure now with the wind/unwind option. Speed can be adjusted so I can quickly spin it, and then slow down if needed. Put on new strings, let the Roadie do its work, done.
Frederik: Any comments on the app?
Matt: App further expands possibilities as it allows to create custom tunings. I have one of my baritone guitars tuned to double F# tuning (F# f# B E G# c#). I think it's called that. App allows me to use this weird tuning without any problems.
Frederik: Anything you'd like to see from Roadie in the future?
Matt: A tuner for your vocals.
Frederik: Cool… wait, what?
Matt: Nothing.
To this day, I haven't seen a single negative review of the Roadie 2. Having tried it out myself, I knew it was the real deal. Having now got a second opinion from my trusted and much more experienced axe wielder, I can not go back to tuning the old fashioned way.
Once you go Roadie, you don't go back.