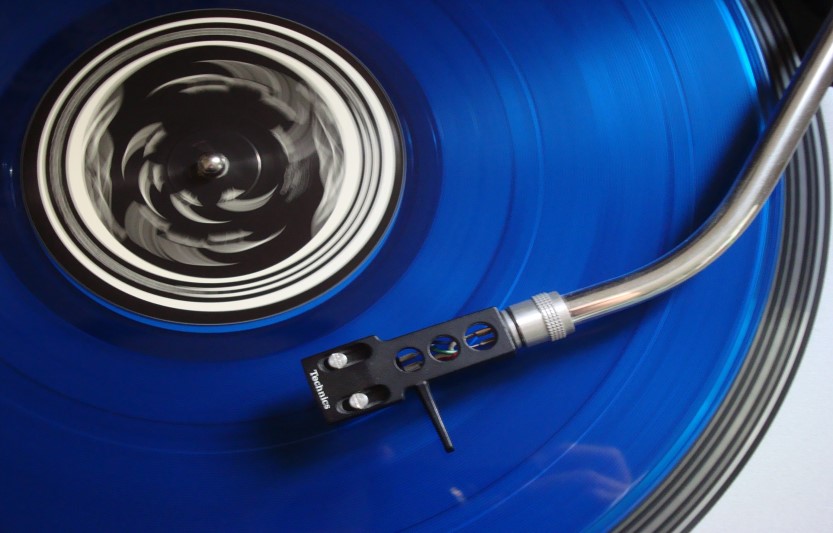 The 10 most influential blues albums have had a massive impact on western music. It is impossible to overstate the impact of blues on the most popular genres today.
From rock to country and jazz to pop, blues is the cornerstone of popular music. 
Although knowing and listening to these blues albums is essential, it is also important to learn from them. Take the time to learn some licks or even entire solos from these albums. This will benefit you tremendously as a musician. You can use Roadie Coach to track your progress through its high-quality recorder. With Coach, you have the perfect practice partner for your newly learned blues chops. Without further ado, here are the 10 most influential blues albums. 
The Chess Box – Muddy Waters
Many musicologists state that modern electric blues started with Muddy Waters. This three-album set covers his work over 25 years and features his famous singles as well as rare unreleased tracks. Muddy Waters is one of the greatest blues masters ever, as evidenced here. The King of Electric Blues fully displays his ability and blues persona on The Chess Box. 
Born Under a Bad Sign – Albert King
This is one of the most influential albums ever. Born Under a Bad Sign was a big influence on luminaries like Jimi Hendrix, Eric Clapton, and Stevie Ray Vaughan. This was Albert King's second compilation and features some of the bluesman's best work. The title track is a blues standard and depicts what the blues is all about. It was released in 1967 and inducted into the Grammy Hall of Fame. If you are just getting started with learning the blues, this album is a great place to begin. 
Singin' the Blues – B.B. King
B.B. King is known by many as the king of the blues, and for good reason. With just a few notes he could grab your heart and penetrate your soul. Singin' the Blues displays B.B. King's exceptional taste and blues DNA. This album is a compilation of his classic hits and most of the songs included have become a staple of the blues around the world. B.B. King is in top shape in this album and his legendary tone and vibrato can be heard throughout. 
King of the Delta Blues Singers – Robert Johnson
Legend has it that Robert Johnson sold his soul to the devil in exchange for mastery of the blues. Whether you believe that or not, there is no question that Johnson was a master of the blues. The influence of this album is immense and goes beyond blues music. King of the Delta Blues Singers is a must-have for any music lover.
Are You Experienced – Jimi Hendrix
Jimi Hendrix took the British blues scene by storm before becoming a worldwide phenomenon. Nobody has ever matched Jimi Hendrix's combination of feeling, emotion, poise, and sheer musicality.
Interestingly, this album was released when Hendrix was struggling financially as an unknown musician. It went on to become a commercial and critical success. 
West Side Soul – Magic Sam Blues Band
Magic Sam was a monumental part of the renowned Chicago blues sound. His first album West Side Soul was released in 1967. It has long been considered one of the most significant and most influential blues albums ever. In true blues fashion, it is the first of only two albums that Magic Sam recorded under his name. He passed tragically at the young age of 32. Even then, his music lives on and his influence is still present through albums like West Side Soul. 
Texas Flood – Stevie Ray Vaughan and Double Trouble
Stevie Ray Vaughan is regarded as the continuation of the work done by the blues giants that came before him. In Texas Flood, Vaughan displays a huge level of technique and command of the instrument that was rare for a Blues player at that moment.
Vaughan is known for having one of the most sought-after guitar tones and is still broadly imitated today. Texas Flood is the first album from the blues master, and one of the most influential.
Burglar – Freddie King
The last of the three kings of blues, Freddie King was one of the hardest working bluesmen, always on the road. Burglar was his second-to-last album before his death at 42 years old. It features some of the blues' best modern songs and displays King's prowess as a singer and guitar player. Although a wonderful blues album, Burglar also features some funk influences. 
The Legendary Modern Recordings 1948-1954 – John Lee Hooker
The work of John Lee Hooker is timeless. The Legendary Modern Recordings 1948-1954 is a compilation of some of his best years. His authority on the blues feel and overall allure are unquestionable. His influence is still present today in the playing of modern blues guitarists. A must-listen for anybody that treasures the blues. 
T-Bone Blues – T Bone Walker
This album portrays the pioneer of the jump blues and electric blues sound. Released in 1959 T-Bone Blues, it is considered a masterpiece by many. Walker is considered one of the greatest guitarists of all time and T-Bone Blues is one of the reasons for that. It is another excellent example of great Chicago blues.
It is never easy to put together a list of the 10 most influential blues albums. Including all deserving albums in such a shortlist is not possible. However, all the albums above left a significant mark on the world of music.  The musicians that recorded them are some of the most brilliant artistic minds of the 20th century. Take the time to listen deeply, and better yet, learn a few licks or melodies from these incredible recordings.