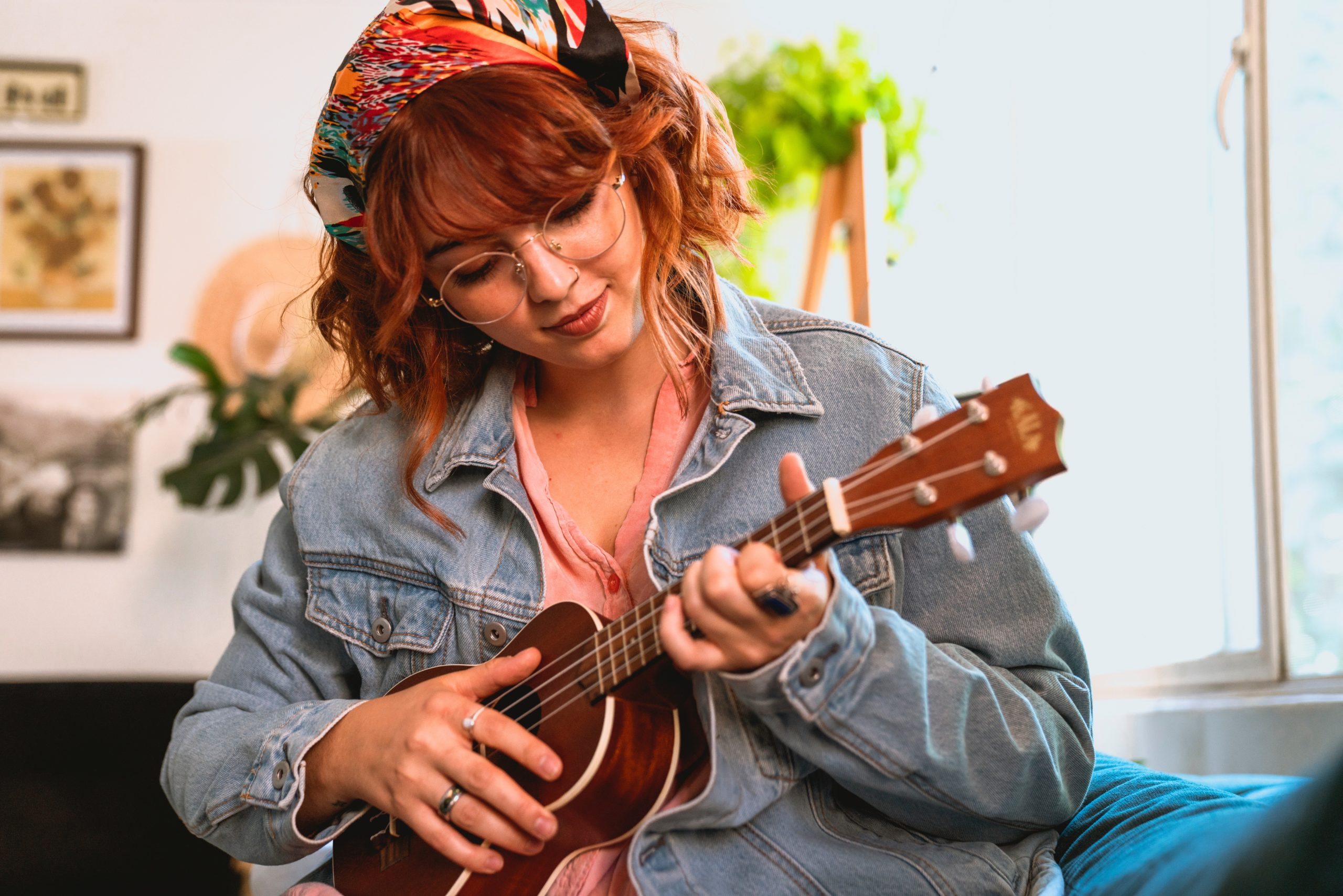 Today we're giving you some of the best ukulele songs every beginner should master. This list is a great place to start when you are picking up the uke for the first time.
These songs are easy, and with practice, you can learn them quickly. 
If you want to have the perfect aid for your ukulele learning journey, check out Roadie Coach. This fantastic tool can track your progress in several ways and help you get better on the uke. It features a high-quality recorder where you can record yourself for immediate feedback. Additionally, Coach also comes with a library of songs that you can also add to your repertoire later. Without further ado here are a few ukulele songs every beginner should master
This is a fantastic song by one of today's hottest stars. It is also an easy one to learn for beginners. "Dangerous Woman" features only three chords: Em, G and C. That's right, this is not only a catchy song but a very easy one. 
Besides featuring a very easy harmony, the strum pattern is also simple. It involves a downstrum followed by an up strum. In other words, you're going to be playing the same strum throughout the entire song. If you want to make it even simpler, try playing only a downstrum on each downbeat. 
"Dangerous Woman" is one of the featured songs on the easy section of Roadie Coach. Here you're going to get a step-by-step guide on how to play this song. One of the best ukulele songs for beginners. 
"Shape of You" was composed with the same four chords throughout and the progression is always the same. This point makes it a very easy song as there is only one set of chords from beginning to end. The chords are Am, Dm, F, and G.
The most straightforward pattern that works for "Shape of You" is a down strum on the downbeat of each chord. This song has a fairly fast tempo and is in 4/4 time signature. Therefore, each chord lasts four beats. 
In case you fancy a more complex strumming pattern, try D UDU DU. You can treat this pattern as a build-up from the initial single downstroke. 
Needless to say, this is a massive hit by one of the most enduring artists of this generation. It has the added benefit of being one of the best ukulele songs for a beginner. 
A classic song that will likely please your friends and your parents. The harmony on Take it Easy features a G, D, and C to start out the song. The song then goes to G, D, C, and G for the verse chords. In other words, the same as the beginning but with an added G at the end.
Finally, we then go on to Em, C, G, Am. All of these chords are easy beginner chords. 
To make it even easier, Take It Easy features a simple strum pattern. Just strum downwards each downbeat to complete the song. This will also give it that folky touch that so many love. 
This timeless anthem defined the early nineties. It also happens to be a great beginner's ukulele song. The chords used in the intro and verse are Am, D, Fmaj7, and G. These are all moderately simple chords that most beginners will likely already know. For the chorus, we've got C, Am, Fmaj7, C. All of these chords take up four beats on a 4/4 time signature. In other words, each chord lasts one bar or four beats. 
The only additional chord is the Fmaj7.
"One" also features a simple four downstrokes per beat pattern. In case you want a challenge, try playing a D D UD UD D pattern. In case you cannot play it just yet, please know that the whole song can be performed with simply downstrokes as said above. 
"Creep" is the song that made Radiohead famous and is still played everywhere today. Luckily for us, it is a very easy song to play. This nineties hit features only four chords for its entirety. Those chords are G, B, C, and Cm.  
"Creep" is also a great opportunity to get started with bar chords on the uke, while remaining an easy song. 
Additionally, we are going to keep it simple with a strumming pattern of D, D, D, D-U, U-D, D-U-D-U. If that is not simple enough, you can get away with just strumming each downbeat for the entire song. 
"I'm Yours" is the song that made Jason Mraz a household name a few years back. This song is still extremely popular and very easy to learn. The chord progression is C, G, Am, F. These chords repeat in the same order throughout the song. 
"I'm Yours" also features one of the easiest strumming patterns you can encounter. Simply play eight downstrokes per chord and then move on to the next chord and repeat. 
This incredibly catchy song is also quite easy. The only challenge will be remembering all those lyrics, as the ukulele part is the easy one. 
This will be the oldie song from the bunch, but still an easy one for beginners. "Have You Ever Seen The Rain" uses four easy chords: Am, F, C, and G. I know some of you might be thinking that F is not an easy chord. 
Learning this song will not only be fun and easy, but it will pay off later. Have You Ever Seen The Rain" features one of the most used progressions in modern songwriting. In other words, this set of chords is used in countless popular songs. So make sure you learn this one well!
If you just started playing the ukulele, congratulations! Besides picking a fun and beautiful instrument, you've also come to the right place to get started. This list of ukulele songs every beginner should master is a solid first step to take when starting out. 
Naturally, you will need to practice to learn them and get better. However, with some dedication, you can be playing all the songs on this list faster than you think. So get to work and remember to have some fun!