The Art of the Concert Poster
by Frederik Nielsen, Apr 11, 2018 . 4 min read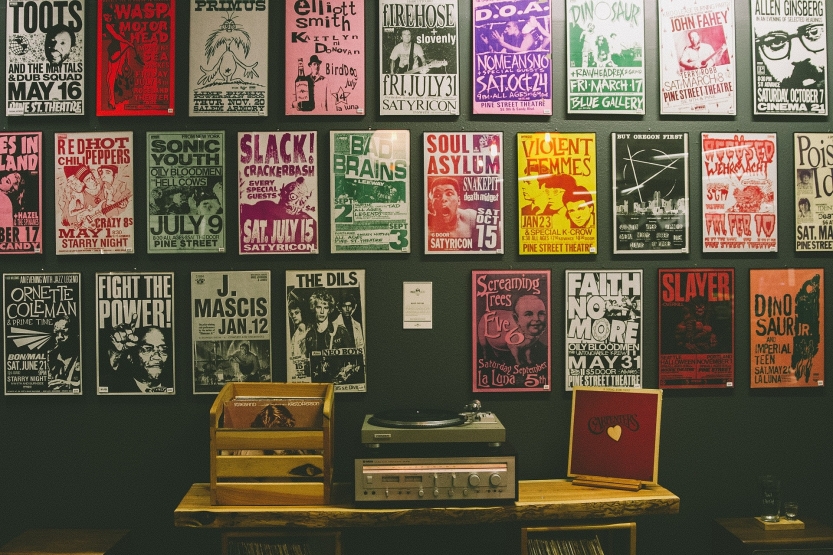 Creativity in music doesn't stop at the tunes themselves; and there's been a long and happy marriage between musical and visual art. Of course, if you're Lupe Fiasco you just paint your own album cover and proceed to make a foray into the world of fine art. But for those who skipped craft class in favor of practicing guitar at home, there's an array of brilliant Concert Poster and album cover artists out there. Let's take a look at some of the best Concert Poster.
Jeff Soto
This elaborate piece is for the band 311 and is by Jeff Soto, who has also worked with the likes of Metallica, Primus and Mastodon. Mixing pop surrealism with street art, his work is inspired by "nostalgia, nature and popular culture." His color palette pops without being tacky, and you should definitely check out his Instagram for his work outside of music.
Dan Mumford
Iron Maiden aren't known for their rosy image, so the above poster by Dan Mumford is perfect to get you in the mood for the mosh pit. Mumford's talent doesn't stop at concert posters, however. He's also worked on the Harry Potter film series, several Marvel comics, the Netflix series Bojack Horseman, and even Futurama.
EMEK
EMEK is an artist after my own heart. Not just because of this awesome Tool poster you see above, but because of the political posters of which there are far too few. EMEK's portfolio is too extensive to detail here; but if you check the website you will find a handy A to Z list.
MUNK ONE
Another artist who prefers his name SCREAMED AT YOU IN ALL CAPS is MUNK ONE, who, in addition to being an amazing artist, also has an impeccable fashion sense. Maybe the all caps is due to the fact that he's also an accomplished political artist; whose portfolio includes the iconic Obama 2008 poster. This Pearl Jam poster is pretty dope, too.
Zeb Love
Zeb Love doesn't have time for pleasantries, which is why his bio is two sentences long. He's an artist and printmaker, and that's all you need to know. Oh, and he's designed posters and album art for The Grateful Dead; Primus, Pixies (above), Metallica, Blink 182, Phish, Fall Out Boy, and the list goes on. Zeb lets his art speak for itself, and that's good enough for his clients.
Brad Klausen
Another Pearl Jam design (that band has great taste in art) included here is by Brad Klausen from Artillery Design – a design company so confident in their designs that their website hasn't been re-designed since the birth of the Internet. Brad's amazing designs would not at all be out of place as stained glass windows in a futuristic cyberpunk church.
Jim Phillips
I take back what I said about Artillery Design's website. Jim Phillips' website has such a basic design that I think he's making some kind of statement – and that statement is that his work has landed him a well-deserved place in the Skateboard Hall of Fame. The rock poster above is coincidentally also the cover of one of his three books covering his work in rock, surfing and skateboarding.
Rex Ray
Rex Ray doesn't seem to lack ideas. If you make music, Rex has an idea for your poster. The above Pixies poster is just one of many, many, many posters the artist has done for an eclectic range of acts like The Cure, Tom Jones, Kanye West, Linkin Park, Beck, David Bowie, Prince, Rolling Stones, Radio Head, Pink Floyd and probably even bands that don't exist yet.
Jermaine Rogers 
Jermaine Rogers likes to mix the cute with the frightening, and although I really liked his Pearl Jam poster, I resisted the urge to include another one of theirs – the above art is commissioned by Deftones. Jermaine's clients also include David Bowie, Foo Fighters, Tool, Queens of the Stone Age, Soundgarden, Primus, and Ween.
Subscribe to Gain Access to our Alternate Tuning Library & Accompanying E-Book Guide
Discover the origin of the most popular tunings, some less-known facts, AND most importantly, learn how to play songs in your desired tunings.