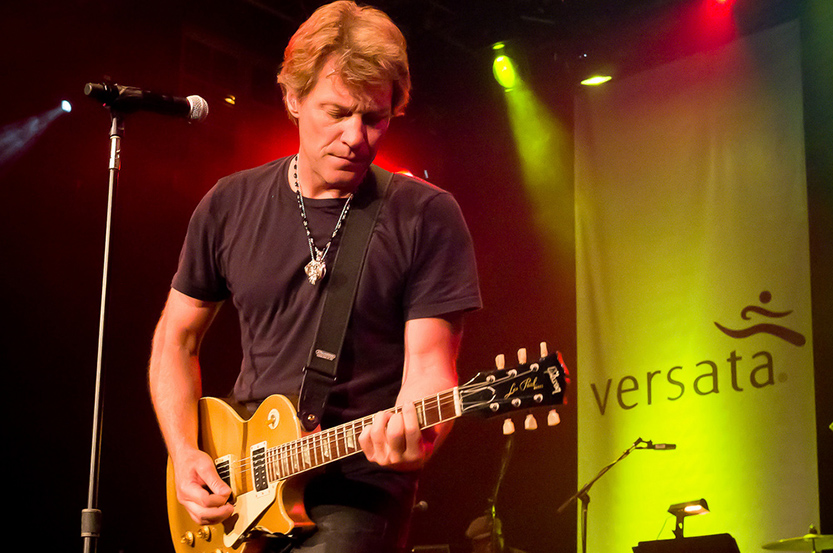 The Bon Jovi Hall of Fame controversy has been heated since 2009. Wednesday, Dec. 13 of this year saw the release of the 2018 list of new inductees to the Rock & Roll Hall of Fame.
*Drum roll please..*
Fans and haters alike can now rest easy because BON JOVI IS OFFICIALLY BEING INDUCTED! I wrote that in all caps because it's a historic event a few of us ever saw coming. Now, why exactly has such a supremely success of the group been effectively banned from this recognition until now?
They Don't Get No Respect
Back in their prime, Bon Jovi were hated by critics across the board. They were just so, well, loveable. They had none of the rock and metal street cred that other bands worked so hard to maintain. Their movie star looks, pop hook guitar riffs, and radio read anthems permeated American culture while critics and many rock fans declared that they were everything wrong with music.
The other side of that coin is that having 100 million records sold by 2004 is an indisputable fact. The band cultivated a loyal following of fans who genuinely love them to this day. There was something special that kept people coming back album after album, forcing hits to the top of the charts.
 Conspiracy Theories
The band has never been a stranger to controversy, so by all standards shouldn't such a juggernaut of American rock should be a prime choice for the Rock and Roll Hall of Fame? They've been eligible since 2009 according to the standards set out by the organization, but Jon Bon Jovi revealed in an interview with Howard Stern that he had a personal beef with one of the people involved behind the scenes. As the story goes, the unnamed Rock and Roll Hall of Fame organizer has made it his personal mission to keep Bon Jovi banned from the honor.
We Salute You
What changed since 2009? Has their success become undeniable? Did Jon patch things up with his former grudge? Or have fans made their case and demanded that their favorite band be recognized?
Whichever team you find yourself on in this controversy, I think we can all agree that any band able to survive and thrive for this many decades has something special. Something well worth acknowledging. And for that, Bon Jovi, we salute you.
Other inductees for 2018 include The Moody Blues, Dire Straits, Nina Simone, and The Cars. Cleveland will host the 33rd annual event on April 14th, 2018.