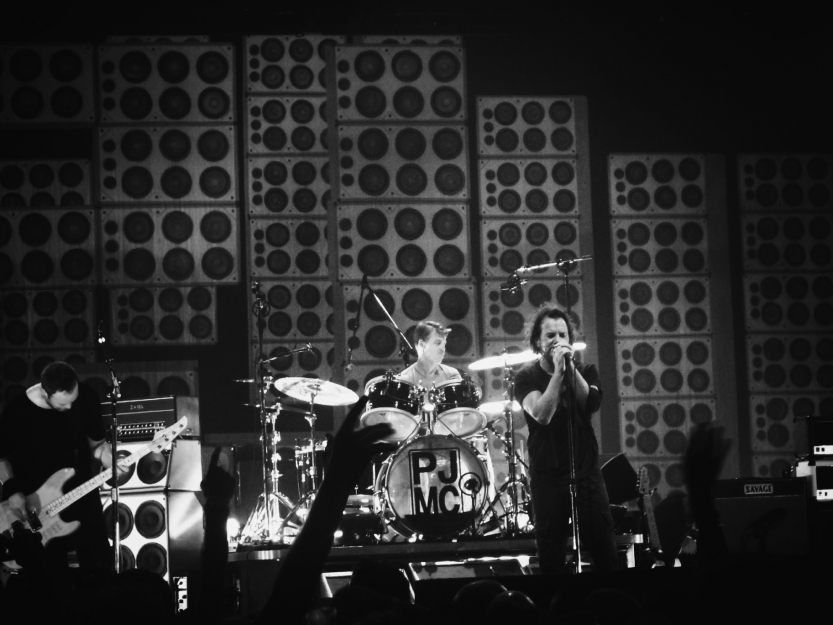 It's beginning to look like 2018 is going to be THE year of the best rock shows and music festivals yet! Without further ado, here's a list of 10 awesome upcoming concerts.
30 Seconds to Mars
North America, March 11 – September 8
Jared Leto (who I suspect is a vampire since he doesn't seem to age) takes a break from being The Joker to tour North America with his band to promote their fifth album which is their first since 2013's Love, Lust, Faith and Dreams. I won't be attending, as my girlfriend has a thing for Mr. Leto and I really don't need unnecessary competition – but you should check them out if you have the chance.
Alice In Chains
Worldwide, April 28 – September 15
Alice In Chains are relentless when it comes to touring, and so they've added additional legs to their worldwide journey to promote their upcoming album with their third singer William DuVall. They've opted for a return to Seattle to find inspiration for their new material, so you can expect some back-to-basics!
Guns N' Roses
The Not in This Lifetime tour was a massive hit in 2017, and for that reason it is set to continue into 2018. Slash and Duff McKagan will be returning to the band for the concerts, which will feature other heavy-weights like Ozzy Osbourne and Avenged Sevenfold.
Tool
North America, May 12 – May 18
Your favorite band's favorite band Tool is doing their best to one-up Alice In Chains by putting together one of their most extensive tours – which has just been extended even further. If you're a dedicated member of the TOOL ARMY, you can grab yourself one of the VIP packages which are on sale now.
Rolling Stones
Speaking of rock legends who refuse to slow down, Mick Jagger will be showcasing his notorious tongue once again along with Keith Richards (whose insides, at this point, must be entirely embalmed by various substances) and the rest of the Stones. Their No Filter tour is their first UK tour in over a decade.
Def Leppard & Journey
North America, May 21 – October 6
The two rock giants are teaming up for another shared tour covering no less than 58 cities in the United States, which will include stadium shows and top-of-the-line venues like Madison Square Garden and Fenway Park. I personally have a lot of respect for legends that have nothing to prove – and yet keep doing it.
Pearl Jam
The kings of grunge are coming to Europe, and they'll be featured on bills alongside other big names like Wolf Alive and Queens Of The Stone Age. Tickets went on sale back in December, so maybe you shouldn't Mind Your Manners when it comes to getting hold of them. They recently added 7 shows in the US in August and September in Seattle, Missoula, Chicago & Boston.
Queen & Adam Lambert
Alas, Freddie Mercury is no longer among us, but Adam Lambert has proven that he is a worthy substitute for the legend. Queen will be gracing European stages for the second time, and have planned 25 dates for the hordes of enthusiastic Fat Bottomed Girls – which I will undoubtedly be forced by my missus to sing along to. Not that it mind!
Foo Fighters
Dave Grohl, the man who will continue to play guitar even after falling off the stage and breaking his leg, is taking Foo Fighters on an extended tour of Europe to promote their latest album Concrete and Gold. It's definitely worth attending, as they will make it up for you even if Dave breaks his leg again. That's dedication.
Metallica
North America, September 2 – March 19
Straight off the back of their re-released thrash metal album Master of Puppets, Metallica released their Grammy-nominated tenth album Hardwired… to Self-Destruct and have now announced a looong tour of the States to promote their new album. Tickets for their WorldWired tour just went on sale this month.
Are you going to any of those shows? If so, let us know in the comments below.