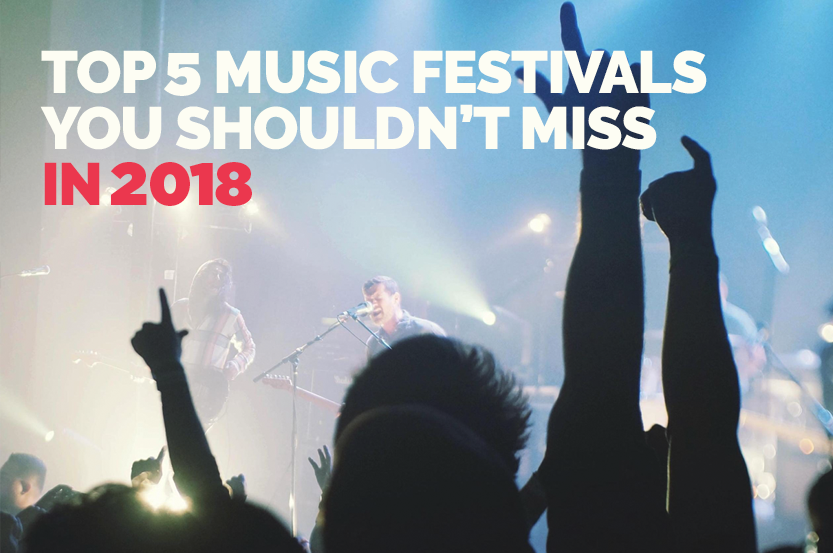 I challenge you to name as many music festivals as you can. Go on. I mean, how many can there be? 30, maybe 40 in the world? If you guessed anything like I did, you're way off.
Nielsen Music revealed that 32 million people showed up to at least one of the many U.S. music festivals in 2014. Across the pond it's been tallied that this year, in the UK alone, there were upwards of 800 different festivals. Blimey!
We're in an age of total overload when it comes to live music choice, but have no fear. I'm breaking down the top 5 MUST SEE events coming at you in 2018..
5.EXIT Festival
Novi Sad, Serbia
July 12-15, 2018
Deep in the heart of Petrovaradin Fortress (yes, an actual fortress) you'll find this award winning summer fest. It all started with university students in 2000 fighting for democracy in Serbia.
It's visited by people from over 60 countries and is renowned for its phenomenal acoustics.
2017 artists included The Killers, Liam Gallagher, and Rag'n'Bone Man.
Austin, Texas
March 9-18, 2018
Since 1987, "South By" has grown into an all out music, media, and conference frenzy. Austin is also on the map as being one of the coolest cities in the US!
You know you're in for a party when they actively try to sync the festival dates with spring break for local colleges.
2017 artists included Weezer, Garth Brooks, and Willie Nelson.

https://www.sxsw.com
3.Reading Festival
Reading, UK
August 24-26, 2018
Little John's Farm in Reading is where you'll find the noise. It's the older brother of the Leeds fest which is nearby and is held on the same weekend.
This world renowned gem started as a Jazz fest in the 50's. Weird.
2017 artists included Kasabian, Eminem, and Muse.
https://www.readingfestival.com
2.Primavera Sound
Barcelona, Catalonia, Spain
May 30 – June 3, 2018
While Catalonia continues their controversial push for independence from Spain, Barcelona knows how to pause the politics and bring the music.
At Primavera you'll find the best from the underground alongside global chart toppers.
2017 artists included Arcade Fire, Bon Iver, and The xx.
1.Coachella
Indio, California
April 13-15 and April 20-22, 2018
This two weekend goliath is the king of American music festivals. In 1993 Pearl Jam performed at a club in Indio which planted the magic for what eventually would become Coachella.
If you're lucky you might spot many of the famous celebrities who haunt this event due to its sweet California location.
2017 artists included Radiohead, Lady Gaga, and Father John Misty.
2018 Awaits
Now you're tuned into 5 of the best festivals for the new year. Excuses are so 2017, let's get out there to support our favorite bands and make memories that'll make our grandkids jealous!