Top Ten Gifts Your Guitar-Player Friend Will Love
by Rodrigo Sanchez, Jul 3, 2020 . 6 min read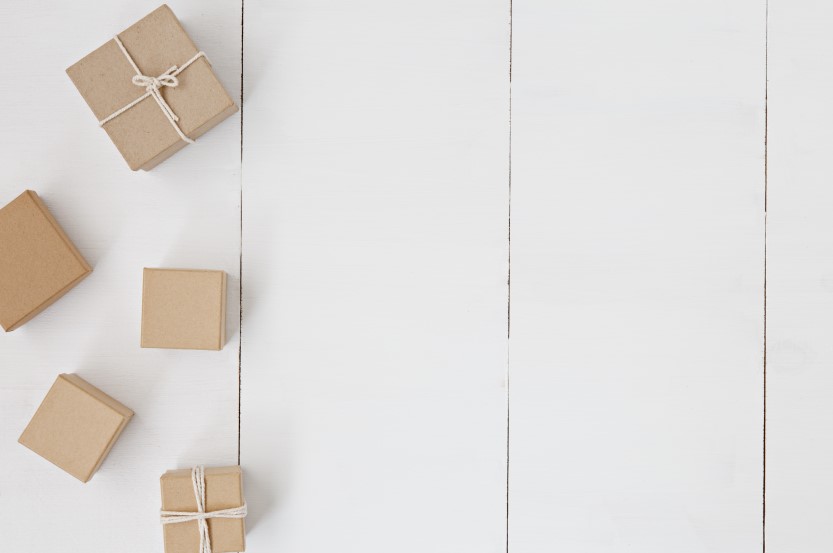 Some say that few things match the gift of giving. Sharing and giving usually does good to all parties involved. People love presents, and guitar players are no exception. So to help make the right impression, here are the top ten gifts your guitar-player friend will love.
Strings
Guitar players always need strings, and chances are your friend is no exception. Not only do strings break, but they become dull, rusty, and hard to tune with time. Typically, a set of strings will lose their freshness (and the beautiful sound that comes with it) within weeks, perhaps two months, at best. And trust me: there's nothing like playing through a brand new set of strings.
Besides being a great gift idea, it is also a very affordable one. A common set of strings will cost you less than a good burger with a beer. A word of caution: find out which type of strings your friend uses before you buy them. Make sure you know the kind, gauge, and brand, and then buy it. This will add that extra-mile to your gift. 
Guitar Tuner
Fact: your friend will have to tune his guitar at some point. And the most reliable way to do that is with a guitar tuner. There is a variety of tuners, and just like most things related to guitars, it will come down to personal preference. And for some reason, tuners are one of the most likely items to be lost by a guitar player (maybe that's why so many pickers sound out of tune?). That means that even if your friend already has a guitar tuner (or two), chances are he could use another.
String-Changing Kit
To experience the heaven of playing with a fresh set of strings, your friend will first have to go through the purgatory of changing strings. And unless her or his name is Nita Strauss, Slash, or (insert your guitar hero of choice here), they will have to do it themselves. Without tools, this process is tedious at best, and bloody at worst. The most important part of the string-changing kit is the string winder. This little tool alone speeds up the process quite a bit. A good kit will also have a pair of pliers (which can be quite useful). This is a must-have for guitar players. And yes, once guitar strings are changed, they will need to be tuned accurately. And perhaps you can help your friend kill two birds with one stone, by winding the strings and tuning them at the same time.
Personalized Guitar Picks
Not a must-have for guitar players. But a personalized guitar pick can soothe the soul and sing to vanity like no other gift on this list. It can have your friend's name on it, or perhaps a band's name (whether it's hers or just a band she likes). Wanna go deeper? Get her a set of picks with her initials on one side and the title of a song she wrote on the back. But beware, employing this tactic might take you well beyond the realm of "friends"…
Guitar Strap
Not all guitar straps are created equal. Some are there to just do their job of holding the guitar in place. Others can be very comfortable and ergonomically "correct". And a few others can also add quite a bit of mojo to the experience of playing guitar. And there's also personalized guitar straps. The price of guitar straps can vary vastly and your friend's personal preference and taste should also be considered.
Gigbag
A gig bag is an ideal vessel to take a guitar to, well… gigs. These have evolved quite well in the last years and offer much more protection than before. They are still not on par with a good-quality hard case when it comes to protection for the instrument. However, they are much easier to transport because of their handles and form and will be quite appropriate for a variety of situations. They sure make a great gift.  
Guitar Stand
A guitar player does not know how much he needs a guitar stand until he gets one. Safety and convenience are the two main reasons to get one. Broken guitar necks, scratched backs and beer-soaked electronics are not pretty. Placing a guitar on a chair, couch, table, bar stool, or leaned against a wall, is usually not a good idea. Some of us have learned that lesson the hard way. A stand that was designed for that very purpose will not only avoid accidents but provide a practical spot to place a guitar. It also looks way more professional than placing the guitar on the floor. 
Guitar Cables
Cables are another item that guitar players use consistently, which need to be replaced, though not as fast as strings. Cables get worn out and the circuits inside can break and malfunction. Also, chances are your guitar player friend uses pedals, and in that case, she needs even more cables. And if there is gigging involved, some cables will get lost and more worn than usual. Even if your friend already has several cables, a spare one can come in handy.
Gibson Les Paul Custom Guitar
This is for those of you who read this far wondering if a gift for high-rollers might make this list. Ready to splurge? Great! A Gibson Les Paul Custom guitar will cost you 5 K. Why? Well, it's an iconic guitar that will surely make the dream list of most guitar players. You could also go with a Les Paul Standard made in the past few years. And just for illustrative purposes, a 1959 Gibson Les Paul Standard will run you a cool 350 K. In case you want to impress your "friend".
Fender Custom Shop Stratocaster
So… if I mention Gibson I also have to mention Fender. And the Fender Custom Shop Stratocaster is one of the finest models from the most popular electric guitar ever: the Stratocaster. Prices start at 2 K and can reach up to 10 K. Also, an extremely desirable instrument at the top of many guitar players' wish list. And if you thought that '59 Les Paul was expensive… a few months ago David Gilmour sold his Stratocaster for over 21 million dollars. Ah, the gift of giving…
A gift is a way of saying "I thought about you and wanted to give you this". With a little bit of thought and observation, you can get your guitar player friend something she or he can truly use. You can make them very happy, with virtually any budget. And just in case your friend is also looking to take lessons, you could also think about something like this.
So there you have it, a list of gifts you guitar-player friend will love! Please leave a comment below if you think we've missed anything and happy gift-hunting. 
Get our free Alternate Tunings Guide!