Best Guitar Courses to Register for Online in 2020
by Frederik Nielsen, May 4, 2020 . 3 min read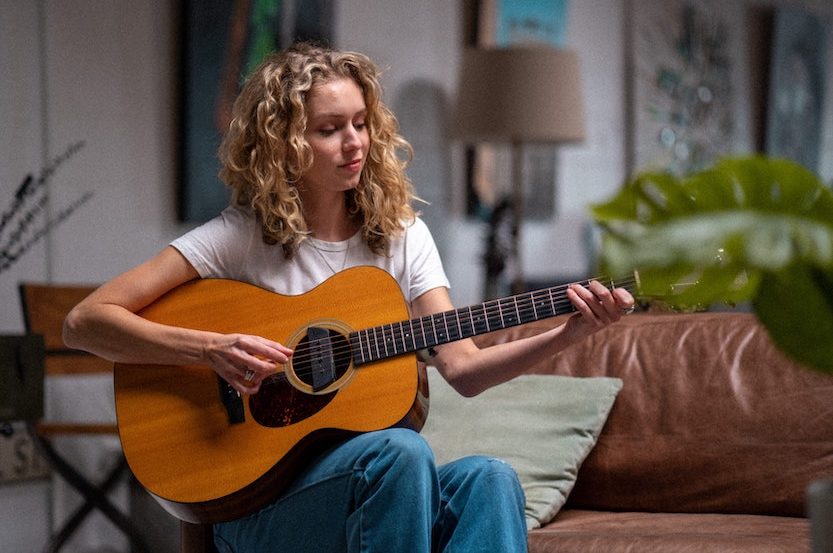 The COVID-19 pandemic is, fortunately, showing signs of slowing down. However, the lockdown still continues, which means you get to spend some quality time with your guitar. And what better way to bond than to learn more about how to use it? That's why we're going to look at the best guitar courses to register for online in 2020.
Why Should You Take Online Guitar Courses?
One-to-one tuition is the traditional way to learn the guitar. However, that limits you to one teacher only and tends to be a lot more time-constrained and expensive than an online course.
Here are some of the benefits of an online guitar course:
Accessibility – you can learn to play the guitar from anywhere in the world, as long as you have a device and an internet connection.
Speed – you can learn at your own pace, regardless of whether you're an information sponge or a slow learner.
Variety – you can choose between different teachers, genres, songs, and styles of playing depending on your preference.
Price – you can access hundreds of thousands of online guitar lessons for the same price as a single lesson with a private teacher.
As you can see, there are quite a few advantages to signing up for an online guitar course. Although you won't get that personal touch, the benefits may outweigh the downsides.
Best Guitar Courses to Register for Online in 2020
We've looked at what the world wide web has to offer in terms of guitar courses. Below you'll find the top five online courses that we've identified as the best picks (pun intended).
The most well-known guitar course is undoubtedly GuitarTricks. It comes with an ever-expanding catalog of songs and lessons with the option to purchase one-to-one tuition.
Cost: $19.95/month or $179.95/year
Level: Beginner to Advanced
Not all teachers are created equal, which is why JamPlay has opted for over a hundred different guitar teachers. You may even be taught by the artist who wrote the song you want to learn!
Cost: $19.95/month or $159.95/year
Level: Beginner to Advanced
Fender Play has a lot of content for beginners but lacks lessons that would be challenging for more advanced players. It does come with free lessons in bass and ukulele, however.
Cost: $9.99/month or $89.99/year
Level: Beginner
Intermediate and advanced players should check out TrueFire. Not only does it have 200 different teachers and 40,000 lessons to choose from, but you can also get private tuition.
Cost: $19/month or $199/year
Level: Intermediate to Advanced
Last on the list is ArtistsWorks. It's different from the other courses in the sense that it focuses less on specific songs and more on a diverse range of teachers and an engaged community.
Cost: $35/month or $279/year
Level: Beginner to Advanced
Didn't Find What You Were Looking For?
If you've already mastered the guitar and want to learn a different instrument, then why not switch to the ukulele? Sure, Fender offers a few lessons for beginners. But you could also check out Roadie Ukulele, which will take you from beginner to a master ukulelist with just one app.
Happy learning!
Get our free Alternate Tunings Guide!