Different Guitar Styles Everyone Should Be Familiar With
by Frederik Nielsen, Mar 24, 2020 . 4 min read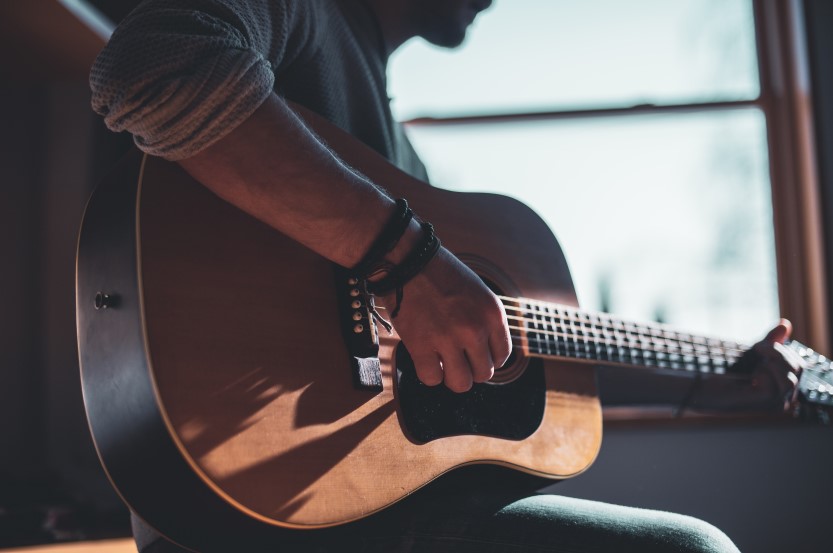 You need a lot of practice to learn the guitar. While Gladwell's 10,000-hour theory has been disproven, everyone agrees that you still need to play guitar for multiple years if you want to become a pro. You also need to know how to play different styles if you want to be considered an expert. That's why, today, we're going through 5 different guitar styles everyone should be familiar with.
1. Rock Style
We're going to start with the most obvious playing style since most people who start playing guitar dream about becoming rock stars.
Why Should You Know It?
Playing rock guitar is not easy at all, although we've all met people who'd like to claim otherwise. Sure, anyone could play Smoke on the Water but even some of the more famous songs require complex approaches, notes, and patterns. There are quite simply many rock songs you can't learn how to play without the right guidance, which should tell you something about the complexity of the rock genre.
Famous Players
Jimi Hendrix, Jimmy Page, Eric Clapton, Eddie Van Halen, and Keith Richards.
2. Classical Style
The classical guitar may not be at the top of a teenager's wishlist for Christmas, but more seasoned guitarists will recognize the importance of learning it (parent, tell your kids!). Other than jazz, classical guitar is possibly the hardest style to master. That means, it will take more time to learn than other styles we discussed here, however, classical will help you learn how to blend different styles and create your own.
Why Should You Know It?
You need to learn how to play classical guitar if you want to become a virtuoso and walk in the footsteps of the greats. Just kidding. It's a very useful style to learn if you're a solo performer because you'll become well-acquainted with scales and harmonies — and that's useful for most other genres.
Famous Players
John Williams, Julian Bream, Craig Ogden, Sean Shibe, and Miloš Karadaglić.
3. Blues Style
Sometimes you need to go back to your roots if you want to progress. There's no better way to go back to the roots of modern playing than blues.
Why Should You Know It?
Blues are great for both electrical and acoustic guitarists. By simply learning the blues scale, you'll look at music differently, since it's different than any other musical scale you ever tried playing. When you finally learn how to play it, your style will have a lot more emotion, and dare we say, edge to it.
Famous Players
Robert Johnson, B.B. King, Buddy Guy, Joe Bonamassa, and Muddy Waters.
4. Bluegrass Style
Similar to blues, bluegrass takes you to the early beginning of popular music in America.
Why Should You Know It?
Learning famous bluegrass riffs and notes is great for beginners. While the riffs may seem overly-simple by today's standards, trust us, bluegrass is not as easy as it looks. Some would argue that bluegrass is as complex as rock at times. Start by listening to old bluegrass virtuosos to train your ear and after a while, you'll start noticing subtle nuances that separate good guitarists from great ones.
Famous Players
Tony Rice, Doc Watson, Chris Eldridge, Bryan Sutton, and Clarence White.
Which One Is Your Favorite?
We hope you enjoyed learning about the different guitar styles everyone should be familiar with. We also have a whole article dedicated to our favorite Finger Style Guitarists. A type of guitar style we didn't mention here however it's definitely one worth checking out!
What's your favorite style? Which one do you have the most skills in? Share your thoughts and experiences in the comment section below.
Get our free Alternate Tunings Guide!